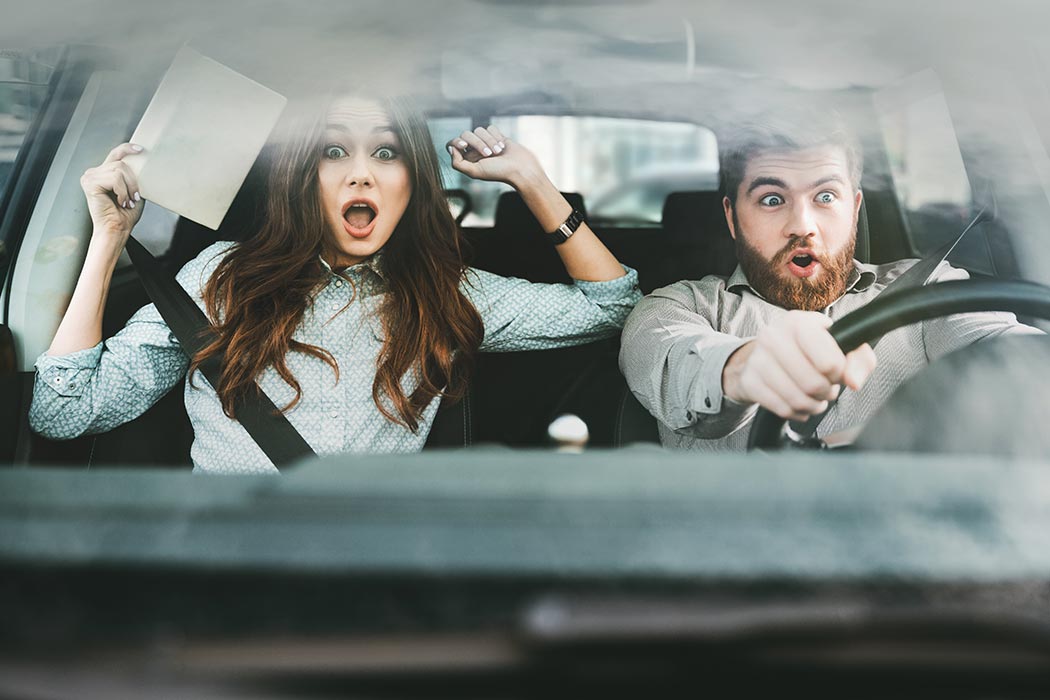 Planning to pop the big question to your sweetie this Valentine's Day? When she says yes, you'll have cause to celebrate, but don't let a few glasses of champagne cause you to spend your first night of engagement behind bars. As Valentine's Day draws near, love is in the air, but romantic dinners often lead to more alcohol-related arrests and car accidents than you might think. Bullhead City car accident attorneys advise you not to let your romantic date turn into a court date this Valentine's Day.
Valentine's Day Alcohol & Driving Don't Mix
Romantic Valentine's Day dinners often include champagne or wine, so make sure you arrange for a safe way home. The legal limit for blood alcohol content (BAC) in Arizona is .08 and it only takes a few drinks to reach this limit. A couple glasses of wine and you could be legally drunk and according to BACtrack, high BACs aren't uncommon on Valentine's Day.
BACtrack is a leading manufacturer of breathalyzers and offers consumer BAC data to provide insight into the nation's alcohol consumption. While it's not surprising that New Year's Day and Super Bowl Sunday rank as the two highest average BAC days, Valentine's Day ranks an astonishing third place. While Valentine's Day drinkers tend to drink earlier in the day, you can be arrested for DUI or have an alcohol-related car crash any time. If you've been wining and dining your sweetheart, think twice before climbing behind the wheel.
Don't See Red This Valentine's Day
On the flipside, if you've lost your sweetheart, drowning your broken heart at the local bar also puts you at risk for DUI charges. Worse, your sadness could turn to anger from seeing happy couples celebrating. Driving angry could lead to driving more aggressively than you normally would or full-blown road rage. Driving after a lover's quarrel could have the same effect.
According to the Arizona Department of Public Safety, aggressive driving is a traffic offense, but road rage is criminal. Aggressive driving can include numerous driving offenses that put both you and other drivers at risk, such as speeding, improper passing or excessive lane changing. Road rage requires a "willful and wanton disregard for the safety of others." This manifests in an assault with a motor vehicle or other dangerous weapon while operating a motor vehicle or any assault precipitated by an incident that occurred while driving.
Hire Top Bullhead City Car Accident Attorneys
If you're the victim of a car accident due to aggressive driving or road rage on Valentine's Day or any day, hire the experienced Bullhead City car accident attorneys at Lerner & Rowe. Our office is open from 8 a.m. to 5 p.m., but we're available to take your call 24/7 at (928) 923-6777. So, don't be brokenhearted over your broken car and injuries, let us help you get all the compensation you deserve.