Get Help Seeking Compensation After a Boating Accident!
Boating accident injuries can be as minor as a first degree burn or scrape and as severe as a traumatic brain or spinal injury. Unfortunately, some boat accidents can also be fatal. It is important that you contact a boating accident lawyer at Lerner and Rowe Injury Attorneys as soon as you or a loved one have been seriously hurt or fatally injured in a boating accident.
Call us today for a free, personal consultation. Our personal injury legal professionals want to learn more about the incident that caused your boat accident injury or the wrongful death of a loved one.
You can reach us 24 hours a day, 7 days a week toll-free at 844-977-1900 to see if you may be entitled to compensation for any injuries or damages resulting from a boating accident.
---
What Are the Most Common Causes of Boat Accident Injuries?
You can avoid some boat accident injuries by following common safety practices. Others may be completely out of the hands of the vessel operator and / or boat passenger(s).
Properly-fitting life jackets, looking out for other boaters and personal watercraft operators, and following basic waterway rules and laws can help reduce your chances of a severe or fatal accident.
A few of the most common causes of boat accident injuries on lakes and waterways include:
Slippery boat deck
Improper boat maintenance
Passengers acting recklessly
Proper safety gear is not on vessel
Boat operator is driving distracted
Boat operator is driving recklessly
Vessel collides with another boat or underwater object
Boat operator is driving under the influence of drugs and / or alcohol
If you or a loved one has been seriously injured in a boat accident, you need to report the incident within 48 hours to the local Game and Fish Department or Parks and Recreation Boating Department.
Personal Watercraft (PWC) Issues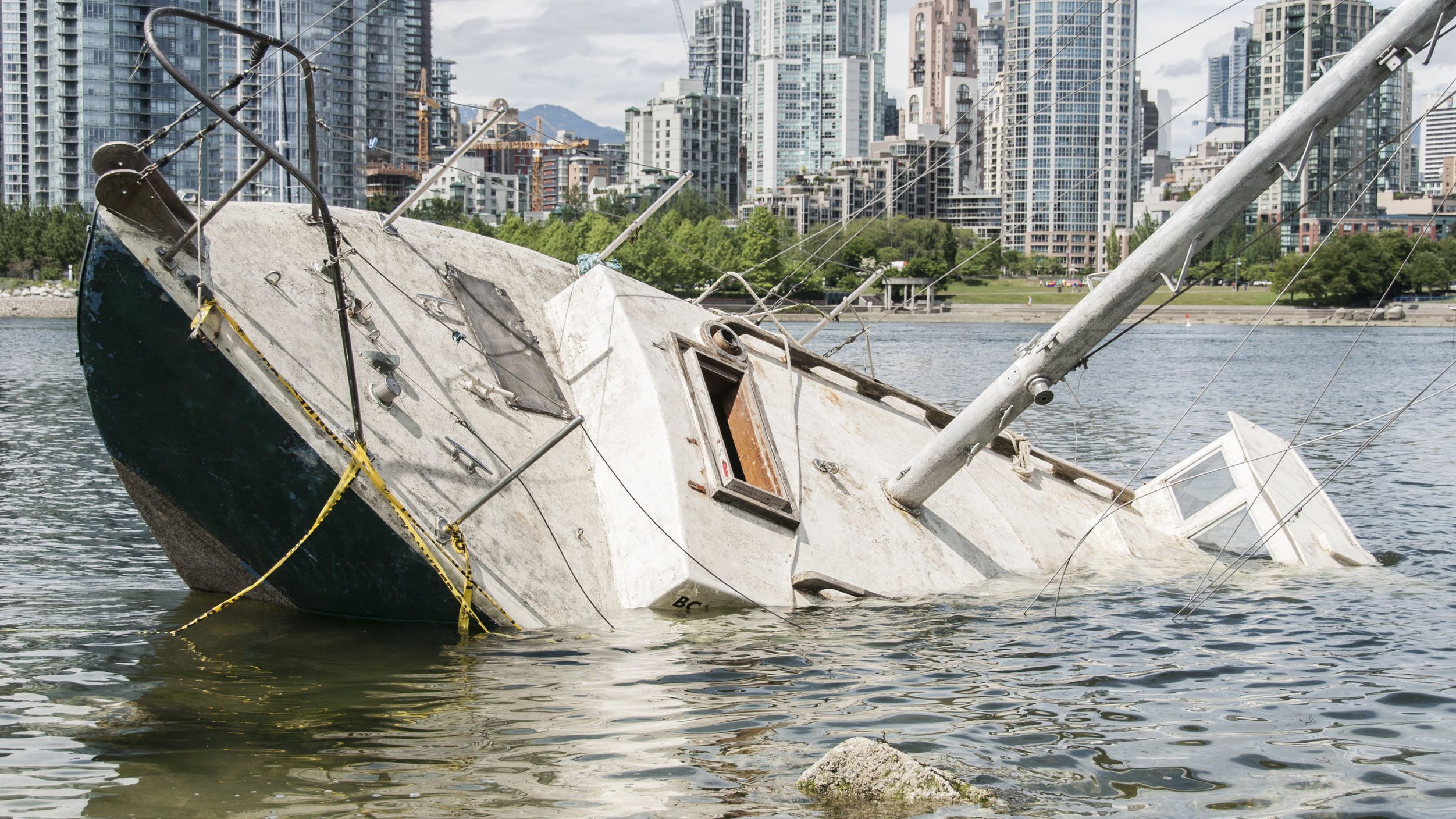 Personal Watercraft, sometimes referred to as water scooters or boatercycles, are enjoyed by thousands of Americans every year. Popular brands include Jet Ski (Kawasaki), Sea-Doo (Bombardier), and WaveRunner (Yamaha). Older personal watercraft, usually manufactured before 2006, left drivers with no or minimal steering control when the throttle was released. This led to many accidents as drivers attempted to slow down in order to avoid a collision. Think of it as being unable to steer your car when letting off of the gas pedal.
Fortunately, a solution called off-throttle steering was introduced by the Society of Automotive Engineers (SAE J2608). Most personal watercraft made after 2006 allow drivers a higher degree of steering when not using the throttle in order to avoid accidents. If you believe your water accident was caused by a lack of or faulty off-throttle steering, our boat accident lawyers may be able to assist you.
Our Boating Accident Lawyers Charge No Fees Unless You Win!
Our skilled boating accident lawyers are your first line of defense after receiving an injury in a boat accident. Submit an online case review form now or call our offices directly at 844-977-1900 to schedule a free initial consultation.
Many insurance companies use unscrupulous tactics to deny their customers a fair settlement. Our experienced attorneys know how to combat these tactics and will work hard to get you the compensation that you rightly deserve after a personal injury. Our national boating accident lawyers are the way to go after a boat wreck.
---
Maritime Laws You Should Know
Just as it is important to be aware of the common causes of boating accidents, you should also be aware of the different laws that govern private maritime business and other nautical matters. Having this knowledge will you better understand the laws that may apply if you or a loved one is injured in a boating accident.
United States Admiralty Law
When a boat accident occurs on interstate waterways, such as bodies of water that connect two or more states, then United States admiralty law applies. The jurisdiction is sometimes referred to as federal admiralty law.

In personal injury cases, federal admiralty law is often more favorable to the injured party than state or local laws. However, these cases are often more complex. The boat accident lawyers at Lerner and Rowe have thorough knowledge of United States admiralty law. If your case falls under that jurisdiction then you can be assured that our attorneys will do everything possible to ensure your maximum compensation.
The Jones Act and Seamen Injuries
Unlike the majority of workers on land, most seamen are not eligible for state and federal worker's compensation. However, they are protected by the Merchant Marine Act of 1920, also known as the Jones Act. Part of the law defines and protects the rights of seamen working in America.

For personal injury matters, it also holds the owner, captain, or crew of a boat or vessel liable for accidents. Seamen that were injured while performing their duties may be entitled to compensation from the owner, captain, or crew. However, cases where the Jones Act applies are very different from state and federal cases. Seamen that have suffered personal injuries at work can take advantage of our boat accident lawyers' comprehensive knowledge of the Jones Act in order to get the highest settlement possible.