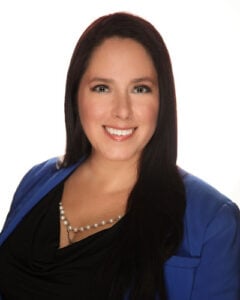 Donna Vidaurreta is a personal injury attorney at Lerner and Rowe Injury Attorneys. She joined Lerner and Rowe in 2010 as a case manager where she handled personal injury claims while mentoring others around her. Prior to joining the firm, Mrs. Vidaurreta represented motor vehicle collision defendants at several major automobile insurance companies.
Donna Vidaurreta Education and Personal Life
Mrs. Vidaurreta is a California native, but moved to Arizona in 1991 to pursue dance. She obtained a bachelor's degree from Grand Canyon University in 2007 and majored in human biology with a minor in psychology. In 2009, Donna graduated with her second bachelor's degree from the American Educational Institute in 2009 with a degree in claims law.
Eight years later, Donna Vidaurreta attended law school at Arizona Summit Law School and graduated in 2017 with her Juris Doctorate. Lastly, in December 2023, she graduated from Arizona State University with her LL.M. (Masters in Law) in Biotechnology and Genomics.
When away from the office, Mrs. Vidaurreta enjoys playing soccer, working in the garden, and tinkering on classic vehicles. She also loves spending time with her husband, children, and two cats.
Donna Vidaurreta is licensed to practice in New Mexico.
"A customer is the most important visitor on our premises, he is not dependent on us. We are dependent on him. He is not an interruption in our work. He is the purpose of it. He is not an outsider in our business. He is part of it. We are not doing him a favor by serving him. He is doing us a favor by giving us an opportunity to do so." – Favorite Quote of Lerner and Rowe