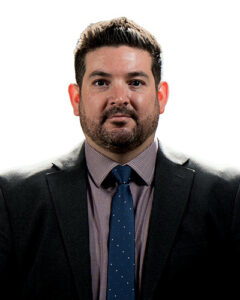 Bryan Goodman started his legal profession by specializing in criminal defense. During this phase of his career, he accumulated significant trial experience while advocating for clients across Arizona. Bryan achieved numerous successes in securing favorable outcomes for his clients. Now, he has redirected his legal focus towards representing individuals who have suffered harm due to the negligence of others.
By joining Lerner and Rowe, Bryan carries on his pursuit of justice by advocating for the rights of injury victims. In addition, he brings to the firm's legal team a wealth of invaluable experience in litigation and trial proceedings accumulated over the years. He has specifically handled cases involving premise liability, wrongful death, dram shop, and motor vehicle collisions.
Additionally, Bryan works diligently to ensure his clients receive the best results. He is always thinking about the "bigger picture" and strives to hold defendants accountable for their negligence.
In 2012, Bryan graduated from Arizona State University's Sandra Day O'Connor College of Law, and in 2009, he obtained a degree in Political Science from the University of Arizona.
"A customer is the most important visitor on our premises, he is not dependent on us. We are dependent on him. He is not an interruption in our work. He is the purpose of it. He is not an outsider in our business. He is part of it. We are not doing him a favor by serving him. He is doing us a favor by giving us an opportunity to do so."

Favorite Quote of Lerner and Rowe –