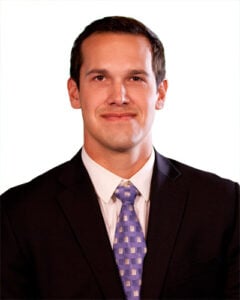 Phoenix personal injury attorney Jesse Gran was born and raised in the suburbs of Seattle, Washington. He received a B.S. degree in Business Administration from the University of Washington. He received his law degree from the Phoenix School of Law and was admitted to the Arizona State Bar.
Mr. Gran joined the Law Group of Lerner and Rowe, P.C., in October 2010. Prior to joining Lerner and Rowe P.C., he assisted the Arizona Foundation for Legal Services providing legal information to the under-served communities of Arizona. Through this experience, he saw that clients deserved more time, attention, and an attorney who truly cared about their case. He is dedicated to obtaining the best possible resolution for injury victims and their families.
The offices of Lerner and Rowe and their attorneys believe in respecting their customers.
"A customer is the most important visitor on our premises, he is not dependent on us. We are dependent on him. He is not an interruption in our work. He is the purpose of it. He is not an outsider in our business. He is part of it. We are not doing him a favor by serving him. He is doing us a favor by giving us an opportunity to do so." – Favorite Quote of Lerner and Rowe –
Contact us today to get started with your free evaluation.