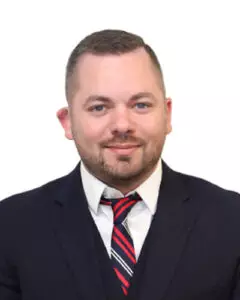 Ryan Strehlow is an Associate Attorney at Lerner and Rowe Injury Attorneys. Ryan grew up in Milwaukee, Wisconsin. He graduated from the University of Wisconsin-Madison in 2008 with a Bachelor of Science Degree in Political Science and History. He earned his Juris Doctor degree from Marquette University Law School in 2012. Throughout law school Ryan clerked for a prominent personal injury firm in Milwaukee.
Prior to joining Lerner and Rowe Injury Attorneys, Ryan worked for a civil litigation firm in Chicago. Ryan is an avid fan of University of Wisconsin athletics.
In his spare time he enjoys attending and watching both collegiate and professional sporting events. Ryan also enjoys playing beach volleyball, softball and baseball.
Ryan Strehlow is licensed to practice law in Illinois and Wisconsin.