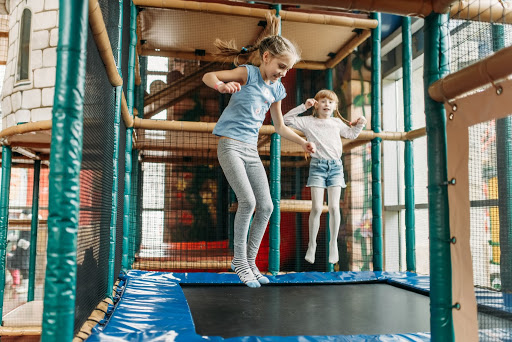 Our nationwide trampoline accident lawyers know how to successfully recover compensation for people injured at trampoline parks.
Nearly 18,000 emergency room visits in 2017 were related to trampoline-related accidents. Despite this high number of trampoline injuries, the International Association of Trampoline Parks (IATP) reported that 800,000,000 hours of jumping occurred across America the following year. IATP also claims that the health and social benefits of bouncing far outweigh any negatives. However, parents and loved ones of children and adults who have been seriously injured or even wrongfully died because of harm caused at a trampoline park do not agree.
If you or a loved one are among those who have experienced life-altering harm or the wrongful death of a loved one at a U.S. trampoline park, please contact us for a free case evaluation. Our experienced premises liability and personal injury lawyers make it a priority to look after and listen to victims of negligence. We also get results – our legal team recovered over $175 million in 2018 alone. Contact our legal team at Lerner and Rowe Injury Attorneys today to learn more.
Even if You Signed a Waiver, You May Still Have a Legal Case
But, what if you signed a waiver of liability at the trampoline park? In some cases, even though you signed a waiver, the waiver can be found invalid. For instance, in cases that involve gross negligence, it is highly possible to establish a valid trampoline injury lawsuit.
In fact, there have been numerous lawsuits filed against trampoline parks that resulted in wins for the injured. Three that gained the attention of national media include:
An 11-year-old girl broke one of her ankles in 2015 at House of Boom, a trampoline park located in Louisville, KY. On June 13, 2019, the Supreme Court of Kentucky ruled in favor of the child stating that, "A parent has no authority to enter into contracts on a child's behalf." Further, the court stated that there was no public policy to shield for-profit trampoline parks from injury liability.
A 28-year-old man was awarded $495,000 in April 2019 for a back injury he claimed occurred after a fall caused partly by the placement of punching bags at a House of Boom in 2016. This trampoline park was also located in Louisville, KY.
A Houston-area teenager was granted almost $11.5 million in a 2016 lawsuit filed against Cosmics Jump. The teen suffered a traumatic brain injury at a northwest Harris County trampoline park in 2013. Jurors found Cosmic Jump "grossly negligent."
Dangers in the Design, Maintenance, and Supervision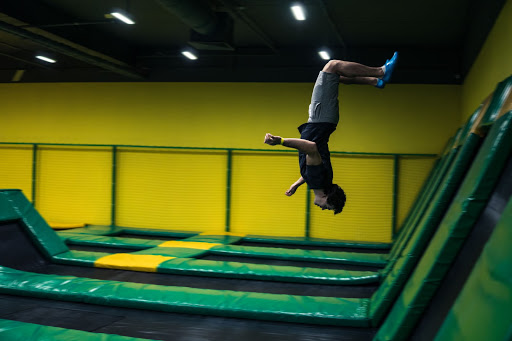 There are a few factors that make trampoline parks dangerous, resulting in gross negligence. Improper maintenance, unenforced safety policies and procedures, risky behavior of other patrons, dangerous design flaws, lack of padding, ineffective safety features, and misinformed adults and children are just a few.
Each of these factors can result in any of these catastrophic, life-altering injuries:
Broken necks
Broken back
Major fractures and broken bones
Head injuries
Wrongful death
When a catastrophic trampoline-related injury does occur, the harmed often face long-term recovery and rehabilitation. Consequently, they may also lose the ability to maintain the life they lived prior to the accident.
At Lerner and Rowe, we understand that no amount of money can replace the loss of life, limb, or normalcy of life prior to a catastrophic accident. However, it can help relieve some of the financial pressure resulted from loss of income/an increase of unexpected medical expenses. That alone is why we strongly suggest anyone who experienced a serious trampoline accident to chat with a personal injury law firm to find out if they may be eligible to recover damages for pain, suffering, and other loses.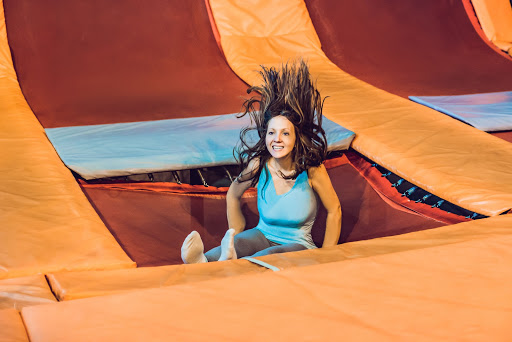 Recoverable Damages
Damages fall under two categories: economic and non-economic. Economic damages include monetary expense related to past, present, and future medical care resulting from an accident, plus past, present, or future lost wages.
Non-economic damages include intangible losses such as loss of enjoyment, disfigurement, and pain.
Contact Trampoline Accident and Injury Lawyers
Lerner and Rowe Injury Attorneys has the necessary litigation experience to go after negligent trampoline parks and hold them accountable for not looking after the welfare of those who visit their establishments. Our team knows how to present your case so that you get the maximum value out of a lawsuit.
As such, you are invited to contact us to discuss your particular injuries during a free case evaluation. From there, you can learn more if you have any legal recourse open to you.
The call or chat is free and you are under no obligation to hire us to pursue a trampoline park accident injury lawsuit. Just know that if you do hire us, you pay no fees unless compensation is won on your behalf. Don't delay! Contact us 24/7 to learn more.