Ovarian Cancer Lawsuits
Women across the nation have experienced dangerous side effects after using talcum powder. Studies have shown even minimal exposure to talc, the main ingredient in talcum powder, can increase a woman's risk for ovarian cancer.
Manufacturers ignored the known risks of using talc, and many women have suffered due to this negligence. A talcum powder lawyer will fight for compensation on your behalf, and hold the manufacturer responsible.
It is critical to speak with a Talcum powder injury lawyer about seeking damages for the harm you have suffered. Especially, since the process of confronting large manufacturers that have caused you temporary or permanent pain and injury can be drawn-out and difficult.
Any and all ovarian and cervical cancer victims, who used Johnson & Johnson talcum powder products have recourse.
At Lerner and Rowe Injury Attorneys, we invite you to contact us for a free case evaluation to help determine if you are eligible for financial compensation or other damages.
---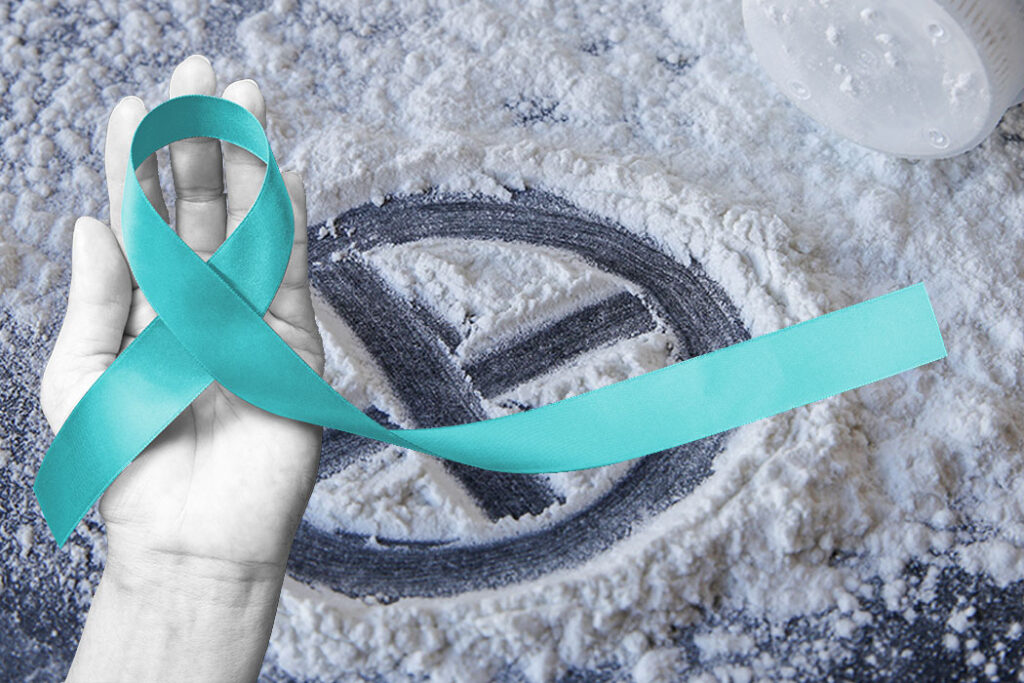 Risks of Ovarian Cancer
For decades, talcum powder manufacturers advertised their product as a feminine hygiene product. For example, the behemoth consumer goods manufacturer Johnson & Johnson encouraged women to use baby powder on and around their genitals to prevent rash.
On October 18, 2019, Johnson & Johnson issued a voluntary recall for a specific lot (#22318RB) of its baby powder after a U.S. Food and Drug Administration test found trace levels of chrysotile asbestos contamination.
In response to the recall, major retailers including Walmart, CVS, and Rite Aid pulled all 22-ounce bottles from their shelves.
Related Side Effects
If talcum powder becomes airborne during use, it can be the source of various respiratory issues. However, in recent years talcum powder using as a feminine hygiene product links most prominently to ovarian cancer.
Types of Ovarian Cancer
Current lawsuits forming include the following types of ovarian cancer:
Signs and Effects of Ovarian Cancer
Ovarian cancer is one of the most deadly forms of cancer, ovarian cancer has a devastating impact on a person's life.
Those suffering from ovarian cancer often require chemotherapy, removal of one or both ovaries, removal of the uterus, and radiation treatment. Patients should speak with a Talcum powder injury lawyer about their case immediately.
Women suffering from ovarian cancer face significant health risks. Risks include complications associated with common cancer treatments such as chemotherapy and radiation.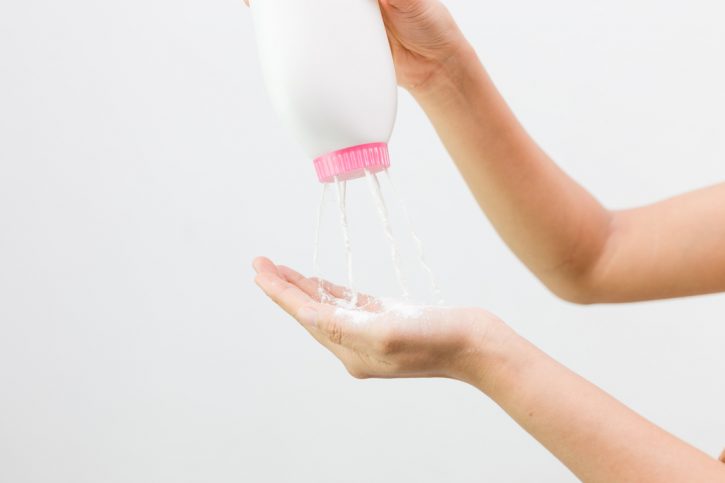 Building a Talcum Powder Claim
The pain and suffering someone with ovarian cancer endures can be staggering. When the physical and emotional trauma of ovarian cancer is caused by exposure to talcum powder, the manufacturer should be held accountable.
Many talcum powder makers, including Johnson & Johnson, are facing lawsuits from victims who developed cancer from using their product.
Talcum powder injury lawyers know that manufacturers are responsible for ensuring their product does not harm consumers when used properly.
In May of 2020, Johnson & Johnson finally announced it would stop selling and discontinue shipping of its talcum-based baby powder in the United States and Canada. The company stated one reason behind this decisions was the decrease in demand for baby powder due in large part to misinformation being spread about the safety of the product. Johnson & Johnson still denies its baby powder product causes cancer.
On October 6, 2020 Johnson and Johnson agreed to settle 1,000 cases in bulk for a total of $100 million.
As of April 4, 2023, the manufacturer still faces over 60,000 current claimants alleging that cosmetic talc causes ovarian cancer and mesothelioma. To equitably and efficiently resolve these and all claims arising from cosmetic talc litigation against the Company and its affiliates in North America, Johnson & Johnson announced that its subsidiary LTL Management LLC (LTL) has re-filed for voluntary Chapter 11 bankruptcy protection. Further, LTL will contribute up to a present value of $8.9 billion, payable over 25 years, to "resolve all the current and future talc claims, which is an increase of $6.9 billion over the $2 billion previously committed."
---
Contact a Talcum Powder Lawyer Today
Since talcum powder manufacturers encouraged women to apply their powder as a feminine hygiene product without warning customers of the carcinogenic risks of using talcum powder, they failed in their duty to protect consumers.
As a result, numerous women are forced to undergo needless, costly, and painful medical treatment. For which, these companies should be held liable and distinguished legal counsel can help you get fair compensation.
Contact a Talcum powder lawyer to learn more about the financial compensation you deserve. Lastly, a dedicated dangerous drugs lawyer can help you review the facts of your case.