Zantac Cancer Lawsuit Attorneys Fighting for Your Rights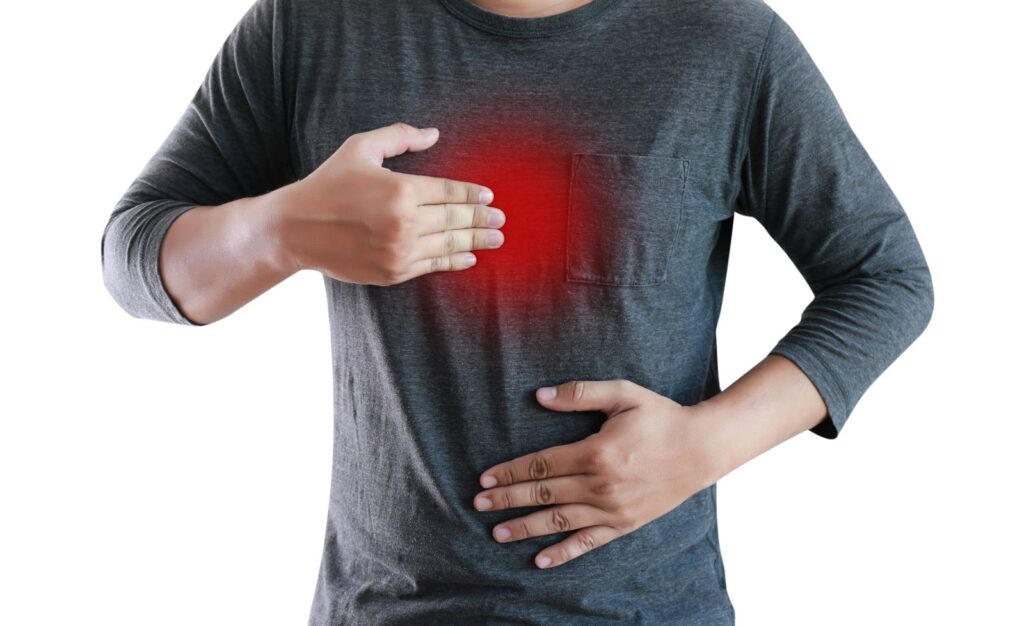 Contact a Zantac cancer lawsuit attorney today for a FREE consultation if you or a loved one took Zantac for an extended amount of time and later developed cancer or suffered death. You may be entitled to monetary compensation for your pain and suffering, or even for costs associated with the wrongful death of a loved one.
---
Lawyers Prepared to Make Reckless Drug Manufacturers Pay
Millions of people have been prescribed or taken the over the counter version of Zantac.
Lerner and Rowe Injury Attorneys is now reviewing personal injury and wrongful death Zantac cancer lawsuit case filings. Our legal team has your best interest at heart.
We are also prepared to hold drug makers accountable for allegedly putting profits over the health of people by concealing that an ingredient of Zantac can be linked to an increased risk of cancer.
When you contact our law firm, you will benefit from the extensive experience and proven results our attorneys have in holding big corporations accountable for endangering consumers through acts of neglect and/or concealment of facts.
---
What Is Zantac?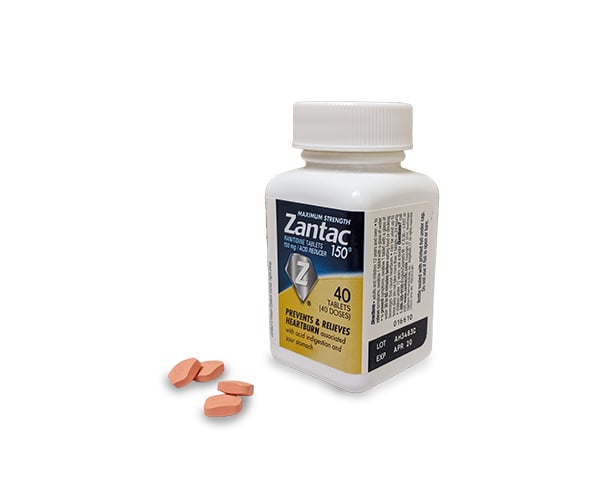 Zantac, a brand name for the medicine ranitidine hydrochloride (hcl), is a drug taken by millions to help reduce stomach acid that can result in acid reflux, heartburn, other gastrointestinal issues. The drug has also been used to treat and prevent stomach, throat, and intestinal ulcers. Individuals who use Zantac will take a daily dosage in the amount of 75, 150, or 300 mg.
In September 2019, the U.S. Food and Drug Administration (FDA) announced that it was investigating Zantac for cancer risks. The investigation follows test results that found Zantac 150 tablets contain a nitrosamine impurity that is classified as a probable human carcinogen.
In fact, the more than 2,500,000 ng (nanograms) of carcinogenic chemical levels present in the drug were said to be up to 3,000 times greater than the FDA's daily intake limit of 96 ng per day.
The possibly carcinogenic chemical present in Zantac is known as N-nitrosodimethylamine (NDMA).
---
Zantac Warning and Recall
On April 01, 2020, the FDA requested all manufacturers of ranitidine to remove Zantac from the market immediately. The change of view by the agency was because of findings of an ongoing investigation. The investigation provided new data to show that over time, and if stored at higher-than-normal temperatures, the amount of NDMA in the Zantac increased to unacceptable levels.
Dr. Janet Woodcock, director of the FDA's Center for Drug Evaluation and Research shared the following statement to provide further clarity:
"We didn't observe unacceptable levels of NDMA in many of the samples that we tested. However, since we don't know how or for how long the product might have been stored, we decided that it should not be available to consumers and patients unless its quality can be assured."
Prior to the official request, these major U.S. retailers had already suspended sales of Zantac at their stores:
CVS
Kroger
Rite Aid
Walgreens
Walmart
Additionally, drug manufacturer Sanofi had also announced a voluntary recall of Zantac in the U.S. and Canada.
---
Zantac Federal MDL #2924 Scheduled for 2023
After a long wait, the Zantac federal MDL bellwether lawsuits are scheduled to go to trial in the summer of 2023. Here is the breakdown of events leading up to the multidistrict litigation ("MDL") bellwether trials in Florida.
Summer 2023: When the first Zantac MDL bellwether trial will be ready to commence.
August 1, 2022: The date by which the final discovery pool will be submitted to the court.
March 10, 2022: Per pretrial order #70, short form complaints for deceased claimants in the initial discovery pool must be filed by this date. The Special Master may grant an extension of this deadline only with good cause shown.
March 1, 2022: Parties are expected to agree on the eligibility criteria of the initial discovery pool.
December 10, 2021: Eight percent of the Zantac MDL bellwether pool for each of the now eight types of cancer involved in the class action lawsuit were randomly selected using the Microsoft Randomizer.
November 19, 2021: In a pretrial order #69 filed by the MDL judge, the court finalized the process of selecting cases to proceed to MDL bellwether trials in Florida. As of the date of the pretrial order there were over 1,800 registered plaintiffs in the initial discovery pool.
February 6, 2020: The U.S. Judicial Panel on Multidistrict Litigation (JPML) consolidated all federally filed Zantac lawsuits in the U.S. District Court for the Southern District of Florida for consolidated pre-trial proceedings.
October 21, 2019: : One of the first cancer-related Zantac lawsuit was filed in the state of Colorado, Blake v. Boehringer Ingelheim Pharmaceuticals, Inc. et al (case 1:19-cv-02991-MEH). The plaintiff, Mark Allan Blake, was diagnosed with bladder cancer after having taken Zantac for an extended amount of time. Blake sued Pfizer Inc., Sanofi US Services Inc., and other drug companies for failing to warn him of the cancer risk associated with taking the antacid drug Zantac.
---
Zantac Class Action Trials
There are also a few Zantac class action lawsuits taking place in California, Oregon, Washington, Minnesota, Texas, Tennessee, New Jersey, New York, and Pennsylvania against ranitidine hydrochloride (hcl) manufacturers. However, the focus of these lawsuits is mainly to represent individuals who purchased hcl but have not yet suffered an illness or been diagnosed with cancer.
---
Types of Cancers Linked to NDMA

Individual who file a Zantac cancer lawsuit will need to provide proof of diagnosis by a medical professional. The documentation will also need to include a start date of taking the antacid up to the diagnosis.
Zantac lawsuit attorneys are primarily looking for individuals who have been diagnosed with specific types of cancer that can be closely linked to NDMA. These types of cancers include:
Liver cancer
Stomach cancer
Bladder cancer
Colorectal / Intestinal
Esophageal
Lung
Pancreatic
Prostate
If you did take the antacid Zantac for a significant amount of time and were later diagnosed with a type of cancer not listed above, you should still contact a law firm who specializes in dangerous drugs. Individuals who were potentially harmed by Zantac have the right to learn more about their legal options, as you may be entitled to compensation.
---
Contact Lerner and Rowe Injury Attorneys About Zantac Cancer Lawsuits
At Lerner and Rowe Injury Attorneys, our attorneys are prepared to go up against large pharmaceutical companies and drug manufacturers. As such, we are currently evaluating new Zantac cancer cases. Contact our legal team for a free consultation today.
We are available 24/7 to take your calls, chat online, and accept more details about your health history through an online web contact form. You can also stop by our office Monday – Friday, from 8:00 a.m. to 5:00 p.m.