When you or a loved one is seriously injured in an accident, you need an aggressive legal team of personal injury attorneys, skilled case managers and investigators on your side that are determined to look out for you and your best interests. If the insurance company tries to present you with an unreasonable offer, we  are ready to fight to get you every dollar you deserve. Last year alone our personal injury claim successes equaled to total settlements of over $40 million!
Top 6 Reasons to Contact Lerner and Rowe Injury Attorneys
When you contact Lerner and Rowe you can expect to get:
Top 1% of Attorneys in USA representing your case as rated by trial lawyers board of regents
Best personal injury law firm in Phoenix for 2016 & 2017 as voted by independent peer groups.
Top 10 personal injury attorney in Arizona as recognized by national attorney organization.
Arizona Board Certified Personal Injury and Wrongful Death Attorney.
Attorneys with proven client satisfaction record.
Knowledgeable and caring staff with over 100 years of combined litigation experience devoted solely to personal injury and fighting unreasonable insurance company offers.
Free Case Review!
How may we help?
• BIILINGUAL staff and attorneys with locations statewide for ease of access.
• Recovered over 100m in the past 2 years alone.
• Tens of thousands of SATISFIED CLIENTS with thousands of POSITIVE REVIEWS by both clients and peers.
• Promote the well being of our community by annual DONATIONS of HUNDREDS OF THOUSANDS of dollars to local Arizona charities.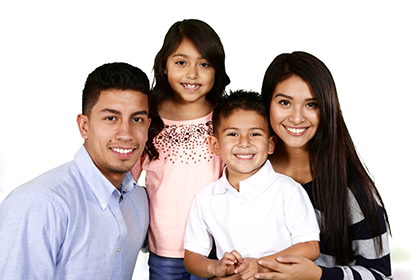 La firma de abogados de Lerner & Rowe, se especializa en la ley de daños y perjuicios en Las Vegas representa a personas que han tenido lesiones serias como resultado de un accidente.
Hurt?
Contact us
today! We aggressively represent personal injury claims across Arizona including, but not limited to:
We Will Fight Hard to Get You All the Money You Deserve!
Lerner and Rowe has grown to be one of the largest accident and personal injury attorney law firms in the state of Arizona with locations in Phoenix, Gilbert, Glendale, Arrowhead, Mesa, Tucson, Yuma and Bullhead City.
We have board certified personal injury and wrongful death attorneys available 24 hours, 7 days a week. You can feel confident knowing that when you contact us, our legal team will fight hard to get you all the money you deserve!  Call our offices directly at 602-977-1900, chat with us online or submit an online case review form.
Get Affordable Personal Injury Representation in Arizona!
Don't let the fear of costly attorney fees keep you from seeking representation from an experienced personal injury attorney in Arizona. When you contact us, there are no up-front fees or out-of-pocket costs.
All you need to do is make one call, that's all to 602-977-1900, or fill out an online form to schedule a free case evaluation today! Our board certified personal injury attorneys are here to assist you get a check after you've been hurt in a wreck.
Personal Injury Attorneys
Our board certified personal injury and wrongful death attorneys and legal team can help you today.
Join Our Team
Want to help us fight for the rights of the injured? Check out our careers page and submit your resume today. Visit Careers Page
We are licensed to practice in the highlighted states below, however, we work with other law firms in almost all 50 states!