Lerner & Rowe's Legal Team Awarded with Multiple Best Of Our Valley Wins
Each year AZ Foothills Magazine asks their readers to vote for their "favorites in the Valley." We are proud to announce that Lerner and Rowe Injury Attorneys has been listed, for the third year in a row, as the " Best of Our Valley " winner under the personal injury law firm category.
One of our law firm's founding attorneys Kevin Rowe was named Best Lawyer in Tucson!
We pride ourselves in giving our clients the highest level of customer service and representation possible. We are also grateful to be able to give back and do more within our local communities.
Free Consultation with the Best Valley Personal Injury Law Firm
Injured due to another's negligence? Our Phoenix legal team is here to help 24/7.  Day or night, we are prepared to protect your rights and ensure that you get the care you deserve.
Connect with us today by calling  844-977-1900, chatting with a live representative or by submitting a FREE online case review form.
Most Philanthropic Company 2018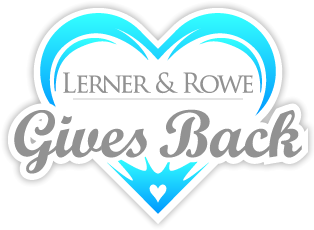 Our law firm is also actively involved in giving back to local community members, groups and  also, organizations through our non-profit foundation, Lerner and Rowe Gives Back.
Our legal team won the " Best of Our Valley " category title for most philanthropic company for the second year. You can learn more about our community partners and how we give back at lernerandrowegivesback.com. Contact us today if you want more info.