ATTENTION:
Veterans who served between 2003 to 2015, used 3M military issued earplugs and suffered hearing loss or tinnitus may be entitled to money damages.
Make Your Claim Now
U.S. military servicemembers, who suffered injuries from certain terrorist-backed devices between 2003 and 2011 may be entitled compensation.
Make Your Claim Now
The True Costs and Damage of Nashville Auto Accidents
Auto accidents often damage much more than vehicles. Car crashes sometimes cause extensive physical injuries. More often than not, these accidents induce psychological trauma.
Some auto accident victims even endure emotional trauma. Add in financial hardships from lost wages during recovery, medical treatments, long-term care for a permanent disability, and other damages and it is easy to see why these events often shape the lives of those involved. That being said, our Nashville auto accident lawyers are here to help get your life back on track and recover from these hardships.
Assigning Fault for Nashville Auto Crashes
Though car crashes are labeled as "accidents," the negligent driver bears a legal responsibility. This individual failed to provide due care for others on the road, either by driving while distracted, speeding, or operating a motor vehicle while inebriated etc.
So, if you, a family member or friend have been injured in an auto accident of any variety in the greater Nashville area, you should know that legal help is available. The Nashville auto accident lawyers at Lerner & Rowe Injury Attorneys will fiercely advocate on your behalf until justice is obtained. Our mission is to pave the way toward a favorable settlement or court decision and ultimately return your life to normalcy.
Help Every Nashville Auto Accident Victim Needs and Also Deserves
"All I want is a fair settlement." This is the common refrain we hear from so many of our clients. Such an outcome is possible if you ally with an experienced and hardworking auto accident lawyer. The quality of your legal representation has the potential to dramatically alter the result of your case. Our Nashville auto accident lawyers are here to help you obtain the recovery you deserve, whether it is financial, medical or psychological.
Let Our Nashville Auto Accident Lawyers Make Your Life So Much Easier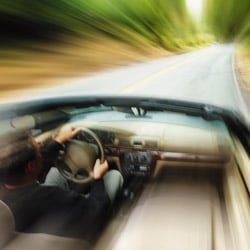 Nearly all auto accidents can be avoided if drivers exercise caution and also follow the rules of the road. There is no doubt the other driver's negligence has saddled you with all sorts of stress and trauma. Lean on our legal experts for assistance and you will enjoy an invaluable peace of mind, knowing the true auto accident aficionados are hard at work on your case. Our Nashville auto accident lawyers will do everything in our power to bring the negligent driver to justice.
Let us help right the wrong. The end result just might reduce your stress and emotional trauma stemming from the accident. If you or a member of your family has been harmed in any sort of way as a result of an auto accident, even if it is minor property damage, so give Lerner & Rowe a call at 615-333-8888.
SUBMIT A FREE CASE REVIEW!