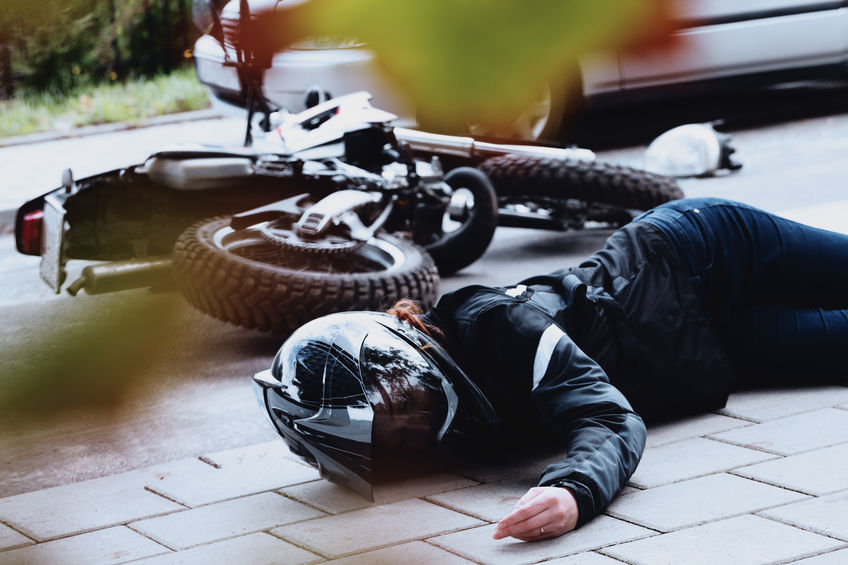 Motorcycle Accidents in Nashville, Tennessee
Nashville motorcyclists don't have to venture far to find open roads. There is no doubt our corner of the country provides some spectacular scenery for bike rides.

However, a motorcycle ride can quickly turn from an exhilarating experience to an accident scene. To say that motorcyclists are at the mercy of surrounding Nashville motorists is an understatement.
Even a low-speed motorcycle accident has the potential to cause irreparable damage to the rider.

Though some walk away from motorcycle crashes with a few scrapes and cuts, many suffer serious injuries. Some also end up permanently disabled.
It should come as no surprise that a considerable number of motorcyclists perish on the roads each year.
Motorcycle accidents are much more likely to prove fatal than other types of auto accidents. If you have lost a loved one in a motorcycle accident or if you or anyone you know has been injured while riding a motorcycle, the assistance of our Nashville motorcycle accident lawyers will prove critical in your quest for justice.
The Inherent Risks of Riding a Motorcycle
Riding a motorcycle is especially dangerous as nothing stands between the rider and surrounding vehicles or the pavement below. There is no seat belt, airbag, large windshield or steel frame to absorb the impact of oncoming vehicles or the road itself. Donning a thick jacket, protective pants and a helmet certainly helps reduce the impact of an accident yet such safeguards do not compare to those available in an automobile.

Countless Nashville motorcyclists have endured head trauma, neck injuries, brain injuries, road rash, broken bones, organ damage and spinal cord injuries while wearing protective gear. The bottom line is that you put your health and life at risk every time you ride a motorcycle.
The Risks of a Motorcycle Ride
Even the best Nashville motorcyclists are subjected to the mistakes of other drivers. Potential risks to motorcyclists include:
Automobile and motorcycle operators who drive under the influence of alcohol and/or drugs
Potholes and objects in the road
Wet roads as a result of rain, oil slicks, spills etc.
Limited visibility due to weather or other issues
Negligent and also careless drivers
Consult With Lerner & Rowe's Nashville Motorcycle Accident Lawyers Today
Lerner & Rowe's legal practitioners understand the risks motorcyclists face. We take pride in representing motorcyclists who have endured harm as a result of another person or institution's negligence. Whether you have been involved in a hit and run accident or endured an injury/damage due to road hazards or another form of negligence, our Nashville motorcycle accident lawyers will tirelessly fight for the compensation you deserve. This is the committed and savvy legal representation you need to get your life back on track.
Let us handle everything from gathering evidence to filing the lawsuit, proving negligence, negotiating a possible settlement and navigating the court system. Your sole focus should be on rehabbing your injury and also, returning to work. So, contact us today by dialing 615-333-8888 to schedule a free consultation.