Portland Personal Injury Attorneys
Lerner and Rowe Injury Attorneys in Portland, OR specializes in personal injury law and our goal is to get you the best possible financial award, whether we go to trial or into negotiations to recover compensation for your personal injury claims.
Whatever your legal issue, contact our Oregon legal team 24/7 to see how we can help. You don't have to deal with delay tactics of insurance companies or suffer in silence from injuries on your own. We will do everything in our power to ensure that you are taken care of in your time of need.
Portland Attorneys with Proven Record & Exceptional Service Are Just One Call Away!
The legal team at Lerner and Rowe Injury Attorneys consists of highly respected and experienced Portland personal injury attorneys. We are dedicated to seeking justice for injury victims in and around the city of Portland and throughout the entire state of Oregon.
Do not let the cost of an attorney fees stand in the way of hiring the best legal representation you can find. If you have a personal injury claim you can call Lerner and Rowe Injury Attorneys in Portland. Don't worry; there are no legal fees up front or any out-of-pocket costs.
We will fight aggressively to see that you are taken care of. We offer a free initial consultation to evaluate your case. Please call us today at 844-977-1900, or submit the online case review form so that we can get back to you with help.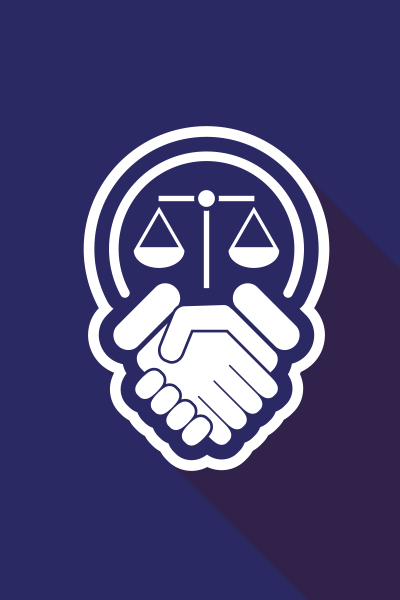 Top-Rated Attorneys
We Fight Aggressively to Get You the Compensation You Deserve!
We take it seriously when clients put their trust in us to represent them after they have been harmed. Our legal teams understand that accidents can result in many different types of challenges caused by physical limitations, mental anguish and lost wages.
You can feel confident that when you contact us our attorneys will:
Focus on your needs.
Aggressively advocate for the highest compensation possible for your pain and suffering.
Clearly establish who is at fault in the accident or incident so there is no room for second guessing or challenges.
Assist in gathering the correct medical records and bills associated with the claim.
Follow up with you to help ensure that all paperwork is submitted well within legal deadlines.
Thoroughly prepare you for any meetings or hearings.
Representing you at trial or in negotiations to recover compensation.
Hurt? Contact us today! We aggressively represent personal injury claims across Washington including, but not limited to:
Auto Accidents
Motorcycle Accidents
Semi Truck Accidents
Wrongful Death
Slip & Falls
Pedestrian Accidents
Paralysis / Spinal Cord Injuries
Catastrophic Injuries
Burn Injuries
Boating Accidents
Bicycle Accidents
Brain Injuries
In a Wreck? Need a Check?
What Our Clients Have to Say

NAMED #2 MOST INFLUENTIAL FIRM IN AMERICA!*
Personal Injury Attorneys in Portland
We are licensed to practice in the state of Oregon as well as the other highlighted states below; however, we work with other law firms in almost all 50 states!

Please call us toll free at 844-977-1900 for a free no-obligation consultation.
Our Oregon personal injury attorneys are available to help you 24 hours a day, 7 days a week, providing services in both English and Spanish.
Our Portland can evaluate your personal injury claim and give you our best legal advice for going forward. Just submit a FREE online case review form, chat with a live representative or call us toll free nationwide 844-977-1900.