Bitten?
Being bitten by an animal can be a traumatic experience, especially when that animal is supposed to be man's best friend.
If you or someone you love is the victim of a dog bite injury, Lerner and Rowe can help. We understand how traumatizing the experience can be, and our empathetic and compassionate attorneys are here to help you through the ordeal.
In addition to seeing a medical professional, and acquiring documentation about your injury or injuries, also make sure you contact the police to file an incident report. This report as well as your medical documentation and personal records can help us build your case.
The statute of limitations for filing a dog bite law claim in Oregon is two years. After the two year period has passed you will no longer have a plausible case for our attorneys to go off of.
If you or a loved one has been attacked by a dog, then you will need an experienced lawyer who is familiar with your state's specific dog bite laws and regulations. Contact Lerner and Rowe today to find out how we can help.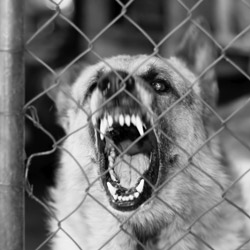 What a Portland Dog Bite Lawyer Does
If you're attacked by a dog on public or private property, you want Lerner and Rowe on your side. We provide excellent client care, and we know how to work with industry experts to ensure proper handling of your dog bite injury case and settled to the full extent of the law.
Our attorneys have a proven track record of recovering damage settlements and costs. These include to lost wages, medical bills, future reconstructive surgery, and ongoing emotional and/or psychological counseling.
Though many dog owners will try to convince you it's your fault for the attack, Lerner and Rowe can help get the owner to take financial responsibility. We will prepare to:
Investigate the dog's behavioral history, the property where the attack took place and the pet owner
Determine if there was negligent handling/care of the dog
Gather evidence and documentation including photos of the injuries on the victim
Obtain copies of any medical bills and doctor reports
Negotiate third party insurance claims and possibly reduce medical expenses
Seek maximum compensation on your behalf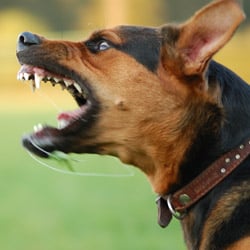 In Oregon, the dog bite statute often only covers economic losses, such as medical bills and loss of income due to the injury. To receive full compensation, success occurs when proven that the owner was negligent, violated animal control laws; and/or that the owner was aware the dog could be vicious towards people. At Lerner and Rowe, we'll work hard to ensure you receive the best compensation possible for your injury or injuries.
Contact a Portland Dog Bite Lawyer!
Our fees are contingent on the success of your case, there are no up-front or out-of-pocket costs; you pay nothing unless we win your case. The integrity of our firm is unparalleled, so don't delay in calling us at 844-977-1900. So contact us today.