Consultas
Gratuitas 24/7
Estamos disponibles todos los días del año a cualquier hora para hablar sobre su caso.
No Hay Cobro
Si No Gana
Usted no paga nada hasta que haya una compensación a su nombre.
Resultados
Millonarios
Hacemos que compañías de seguros paguen
Más de $200 millones recuperado en 2019
Programe una Consulta Gratis
Algunas de las Razones por las Cual Debería Contratar a Nuestro Equipo Legal
Abogados premiados en lesiones personales y muerte injusta.
Personal capacitado con más de 240 años de experiencia combinados en litigios dedicados exclusivamente a lesiones personales.
Contamos con personal certificado por la junta de lesiones y muerte injusta.
Personal bilingüe y abogados con ubicaciones en todo el país para facilitar su acceso.
Nuestro equipo legal a recuperado más de $200 millones sólo en el 2019.
Miles de clientes satisfechos con comentarios positivos por parte de clientes y colegas.
Personal atento que también invierte en el bienestar de las comunidades locales, a través de voluntariado y donaciones anuales de cientos de miles de dólares a organizaciones benéficas.
$10,000,000
Accidente de motocicleta
$5,500,000
Accidente de Auto
$3,850,000
Accidente de Auto
$3,025,000
Accidente de Auto
$3,025,000
Accidente de Auto
$2,735,000
Accidente de Auto
$2,580,000
Accidente de Auto
$2,256,000
Muerte injusta
$2,200,000
Accidente de Auto
$2,100,000
Accidente de Auto
Locaciones de Lerner and Rowe
¡Estamos certificados en los estados marcados abajo; sin embargo, trabajamos con otros despachos jurídicos alrededor del país!

VAMOS A USTED
Haga una consulta gratis y sin compromiso para hablar de su caso de lesión personal con nosotros las 24 horas, los 7 días de la semana. Sólo complete el formulario GRATIS o hable con un representante en vivo.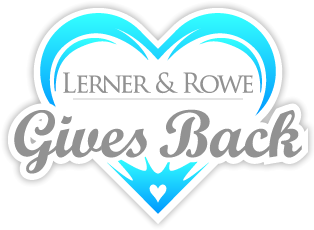 Lerner and Rowe Scholarships
We started a scholarship program to help low-income students overcome financial obstacles and reach their post-secondary educational goals. Read all about it now.
Vea lo que hemos hecho juntos