¿Lastimado en un accidente? ¡No espere, llame a un abogado de accidentes de motocicleta en Arizona!
Usted no esperaría hablar al hospital si su pequeño estuviese enfermo, de igual manera no espere más y comuníquese con un abogado si fue lastimado en un accidente de motocicleta. Cuando usted o un ser querido se encuentra lesionado, o peor ha fallecido, en un accidente de motocicleta, póngase en contacto con un bufete jurídico especializado en lesiones personales y en Arizona.
En Lerner and Rowe, nuestro equipo legal sabe cómo proteger los derechos de aquellos lastimados por conductores distraídos e imprudentes. Estamos listos para buscarle la mayor indemnización posible. ¿Por qué esperar? Llámenos hoy para una consulta gratis y reciba la ayuda que merece.
Cuando Contactar un Abogado de Accidentes de Motocicleta en Arizona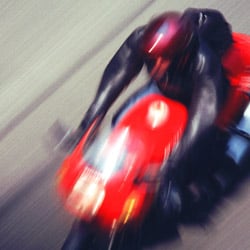 Día o noche, hay tres maneras en las cuales puede contactar los abogados de motocicleta y el equipo legal de Lerner and Rowe en Arizona.
Ya que no hay dos accidentes iguales, revisaremos en detalle su accidente de motocicleta, resultante lesiones y otros daños. Después nuestro equipo legal le explicara sus opciones y dará respuesta a sus preguntas.
Si sus lesiones lo detienen de visitar una de nuestras ubicaciones accesibles en Arizona, con gusto le enviaremos a un abogado de accidentes de motocicleta para encontrarse con usted en su casa u hospital.
Indemnización después de un Accidente de Motocicleta
Usted puede tener derecho a una indemnización por sus lesiones y otros daños después de un accidente de motocicleta. Dicha indemnización podrá cubrir gastos médicos presentes y futuros, ingresos perdidos, reparación de motocicleta y obligaciones financieras futuras por si su recuperación es prolongada o si su doctor lo declara permanentemente incapacitado.
En caso de una muerte indebida, una indemnización también puede cubrir los arreglos funerarios y gastos restantes de emergencia o facturas médicas. No tiene nada que perder, pero mucho que ganar – ¡haga una llamada y comuníquese con nosotros hoy! La llamada es gratis, su consulta inicial es gratis, y no paga nada al menos de que ganemos su caso.