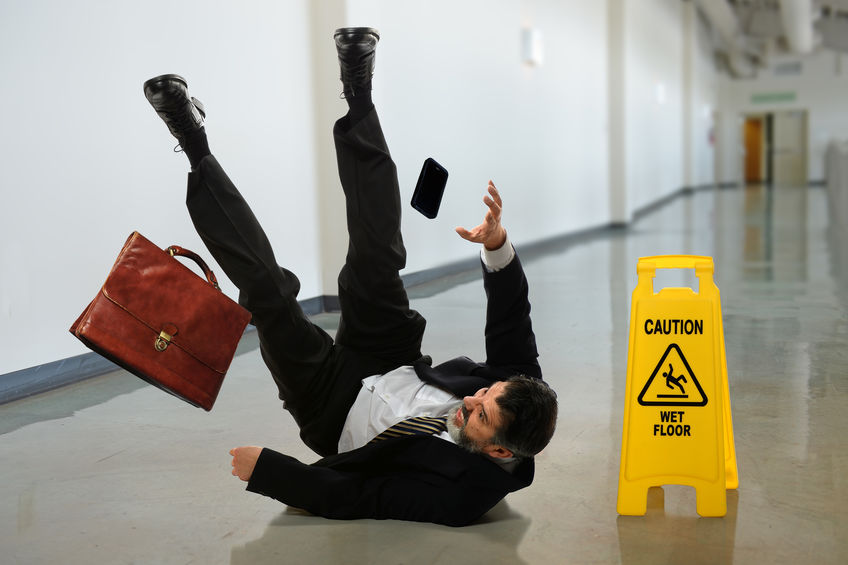 Protect Your Rights After a Slip and Fall Accident
Anyone who slips, trips or falls and suffers an injury on another's property is a victim of a slip and fall accident. Such accidents are also commonly referred to as "premise liability claims" as they arise on the property owned or maintained by another individual.

When one is on property that is owned or maintained by another person or entity, he is usually characterized as one of the following distinctions: licensee, invitee, or trespasser. The distinctions between these categories are quite important as they determine the duty of care that the property owner must provide to the slip and fall victim.
The Causes of a Slip and Fall Accident
Slip and fall accidents are fairly common in Nashville as our comparably warm weather promotes a culture centered on outdoor activities. The most common causes of Nashville slip and fall accidents are as follows:
Wet and/or slippery floors
Uneven surfaces
Faulty stairs
Faulty stair railings
Objects that fall from shelves
The absence of warning signs
Employee negligence
Facility hours
Insufficient lighting
And lastly, torn and/or worn carpeting or other compromised flooring material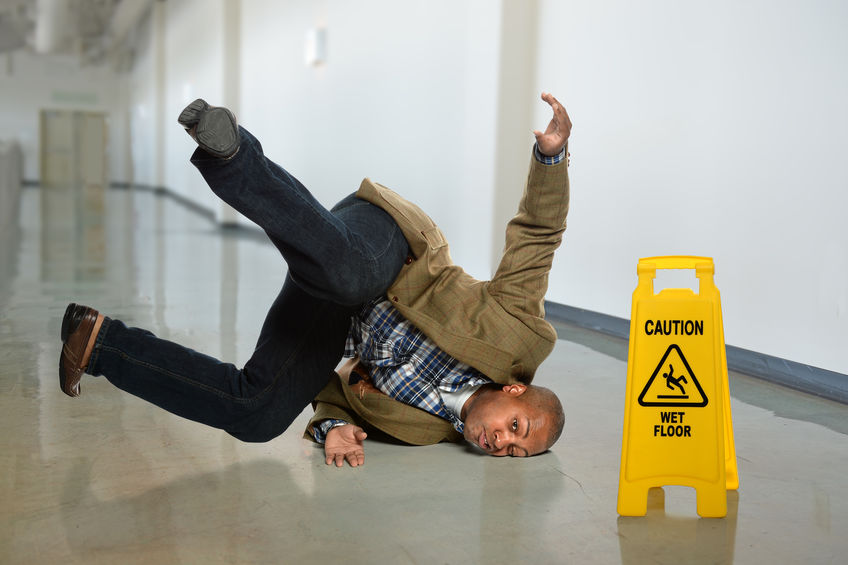 The Consequences of Slip and Fall Accidents
The typical slip and fall is not the result of one's clumsiness. Rather, there is usually a flaw with the flooring or other aspect of the property in which the slip and fall occurred. This flaw is usually caused by the property owner's negligence. Such negligence can result in nasty back injuries, neck injuries, broken bones, head trauma and beyond. These injuries typically spur the need for prolonged medical care. Also, some injuries force the victim to miss time at work.
Ally with our Nashville slip and fall lawyer and we will do everything in our power to obtain a favorable settlement or court award to compensate for your injuries, medical bills, pain, suffering and so much more. Though opposing counsel will likely argue that the slip and fall was your fault or a property defect was obvious, we will gather the evidence necessary to prove the defendant's negligence or wrongful conduct.
How to Proceed With a Nashville Slip and Fall Lawyer
If you have endured a slip and fall accident, your first course of action after obtaining the appropriate medical treatment should be a phone call to our Nashville slip and fall lawyer. Lerner & Rowe Injury Attorneys will protect your rights and interests throughout the entirety of the legal process.
You should not have to bear the burden of medical costs; out-of-pocket expenses; and pain/suffering as a result of another party's negligence. In some instances, the other party's wrongful conduct is responsible for the slip and fall. Our Nashville slip and fall lawyer offers free consultations to all slip and fall victims. Sit down with our legal team to discuss your case; we will develop a legal strategy tailored to the nuances of your unique slip and fall incident. So, contact us today at 615-333-8888 to schedule a free consult.