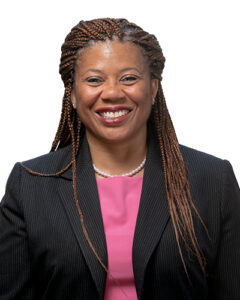 Litigation attorney, Tammy Wilbon, focuses her practice at Lerner and Rowe Injury Attorneys on personal injury and violations of the Adult Protective Services Act by medical facilities, including nursing homes and assisted living facilities, and medical providers, which result in injury, including wrongful death. She is a member of the Arizona, Texas, and New Mexico bars and graduated magna cum laude from Texas Wesleyan University School of Law nka Texas A&M University School of Law in 2007. She also holds a bachelor's degree in English from the University of Texas at Austin.
Before beginning her legal career, Ms. Wilbon was a high-school English teacher for 13 years. After completing her law degree, Ms. Wilbon began her practice as a corporate attorney and transferred her practice to litigation in 2009. For the last five years of her legal career, she has specialized in personal injury, excelling at client service and working hard to obtain her goal of making harmed clients as whole as possible after interruptions and losses.
Ms. Wilbon has been an Arizona resident since 2013, and enjoys spending time with her family, taking in popular entertainment, playing with her dog, Parker, and writing in her spare time.
"A customer is the most important visitor on our premises, he is not dependent on us. We are dependent on him. He is not an interruption in our work. He is the purpose of it. He is not an outsider in our business. He is part of it. We are not doing him a favor by serving him. He is doing us a favor by giving us an opportunity to do so." – Favorite Quote of Lerner and Rowe –