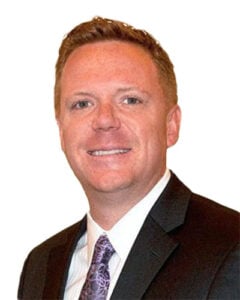 Litigation lawyer Joe Schmitt was born and raised in the suburbs of Chicago, Illinois and has been practicing law in Las Vegas, Nevada since 2005. Mr. Schmitt received his Juris Doctor degree cum laude from The University of Minnesota Law School in 2005. While in law school, he was selected to compete in the 29th Annual Robert F. Wagner Labor and Employment Law Moot Court Competition at New York Law School. He received his B.A. degrees in Economics and Political Science from the University of Missouri in 2002.
Joe Schmitt practices in all areas of personal injury and complex commercial litigation. This includes car accidents, motorcycle accidents, slip and fall accidents, breach of contract, and real estate disputes. He is a member of the State Bar of Nevada and is licensed to practice before all state and federal courts in Nevada.
Looking to have Joe Schmitt on your side?
Contact us today and find out what he can do for you and your case. We offer free consults and also, we collect no fee unless you win.