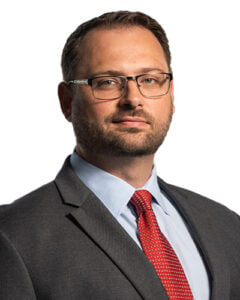 Shawnee Melnick is a native of Southern Arizona. He earned both a Bachelor's degree in Creative Writing and his Juris Doctorate from the University of Arizona.
Shawnee has been admitted to practice in Washington, Oregon, and Arizona state courts, and the United States District Court of Arizona. With a focus on litigation, Shawnee has also represented clients in the Arizona Court of Appeals. He is a member of the Arizona Association for Justice.
Shawnee Melnick was a professional musician and actor before deciding to pursue a career in the law. His musical career spanned both coasts with almost a decade spent in New York City. Now, Shawnee lives with his four children and wonderful wife in Tucson, Arizona.
PUBLICATIONS
ADMISSIONS
State of Arizona
State of Washington
State of Oregon
"A customer is the most important visitor on our premises, he is not dependent on us. We are dependent on him. He is not an interruption in our work. He is the purpose of it. He is not an outsider in our business. He is part of it. We are not doing him a favor by serving him. He is doing us a favor by giving us an opportunity to do so." – Favorite Quote of Lerner and Rowe –