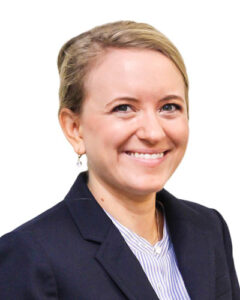 Leigh Harmon is a Senior Associate for Lerner and Rowe Injury Attorneys. Leigh joined Lerner and Rowe in 2013 after graduating with honors from John Marshall Law School. Throughout her time at Lerner and Rowe, Leigh has helped thousands of accident victims and has obtained over $50-million in recovery. Leigh loves fighting for her clients to get the results they deserve.
Leigh also takes pride in leading her team at Lerner and Rowe. "My team members are like my family. I have built wonderful relationships and friendships that will hopefully last a lifetime."
Leigh is a proud member of the Christian Legal Society. She loves to travel, downhill ski and study foreign languages in her spare time. Leigh also has a heart for cancer patients and volunteers at Northwestern Memorial hospital on the weekends.
Leigh is licensed to practice in Illinois. 
The offices of Lerner and Rowe and their attorneys believe in respecting their customers.
"A customer is the most important visitor on our premises, he is not dependent on us. We are dependent on him. He is not an interruption in our work. He is the purpose of it. He is not an outsider in our business. He is part of it. We are not doing him a favor by serving him. He is doing us a favor by giving us an opportunity to do so." – Favorite Quote of Lerner and Rowe –