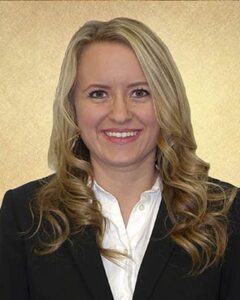 Leigh Harmon is an Associate Attorney at Lerner and Rowe Injury Attorneys. Leigh was born and raised in Chicago, Illinois. She graduated Magna Cum Laude with her Bachelor's degree in Psychology from DePaul University in 2010, and went on to attend John Marshall Law School after receiving a generous scholarship award.While at John Marshall, Leigh participated in mock trial and clerked for the Honorable Judge Clare E. McWilliams of the Cook County Circuit Court. Leigh was also appointed teacher's assistant for Professor Joanne Hodge's legal writing skills course, where she taught first year students how to research, cite and self-edit. Harmon's favorite part of law school was studying trial law abroad in Cagliari, Italy, during her second summer at John Marshall.
Leigh believes that anything within reason can be accomplished with persistence and a positive attitude. Leigh gets her inspiration from her hard-working parents, a lawyer and a customs broker. In her spare time, Leigh enjoys international travel and studying foreign languages. Attorney Leigh Harmon is also an avid downhill skier, and her favorite place to ski is Steamboat Springs, Colorado.
Leigh Harmon is licensed to practice in Illinois.