Repeatedly Voted Best Personal
Injury Law Firm*
24/7 Free Consultations
Trust us to be there when you need help the most. We are available any time, every day of the year to discuss your case.
No Fees Until You Win
You don't pay us anything until a recovery is made on your behalf.
Billions
Recovered
We have recovered maximum compensation for more than 150,000 clients totaling over $1-billion in the last 5 years alone.
(*multi-state recoveries)
---
The most valuable non-legal service we provide is to carry the emotional burden of our clients so that they can focus on their recovery.
---
What Our Clients Have to Say
---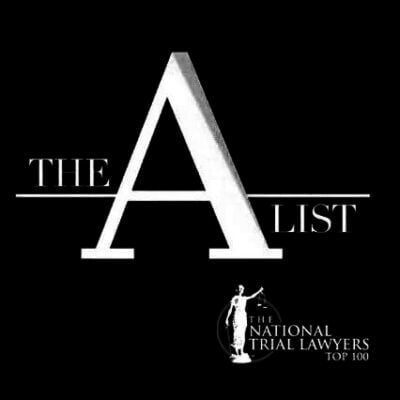 NAMED #2 MOST INFLUENTIAL FIRM IN AMERICA!*
---
Benefits of Consulting an Injury Attorney
An experienced personal injury attorney in Chicago can evaluate the facts of a particular incident and the applicable law to assess the potential for recovery for medical bills, pain and suffering, and lost wages. They can also provide the valuable non-legal service of carrying the emotional burden for our clients so that they can focus on recovery.
The longer the victim waits to hire a lawyer, the less effective they can be. Through 735 ILCS 5/13-202, the time to file a personal injury lawsuit is limited, the sooner that decisive action is taken, the stronger a plaintiff's chances of winning his or her claims will be. So, don't wait to contact our trial ready attorneys!
In the aftermath of a personal injury, it helps to have an experienced personal injury lawyer provide guidance on the road to recovery. With two offices located across Chicagoland (East Cermak Road and South Halsted Street), there is an office near you.
---
We've Helped Thousands
We Can Help You Too
$5,000,000
Motor Vehicle Accident
$3,000,000
Motor Vehicle Accident
$2,261,731
Motor Vehicle Accident
---
Special Rules May Apply
It is important for Chicago accident victims to be aware that Illinois has specific rules to apportion responsibility for an accident when multiple people contribute to the cause of an accident. Sometimes an accident victim may be partially at fault for the accident and their own injuries.
Illinois law will divide the responsibility for the accident among all the parties with each party assigned a percentage of the fault. Accidents that involve multiple parties and varying degrees of responsibility involve a complex legal analysis that can directly impact an accident victim's potential recovery.
---
---
Lerner and Rowe Personal Injury Attorneys' Locations
We are licensed to practice in the highlighted states; however, we work with other law firms in almost all 50 states.

24/7 LEGAL ASSISTANCE
Schedule a free consult with Lerner and Rowe Injury Attorneys 24 hours per day, 7 days per week. Lerner and Rowe's law firms have been trusted by more than 150,000 injury victims and have won more than $2-billion on their behalf. Contact us today to see what we can do for you.
Schedule a free, no obligation personal injury consultation with us 24/7. Just submit a FREE online case review form, chat with a live representative or call us toll free nationwide 708-222-2222.