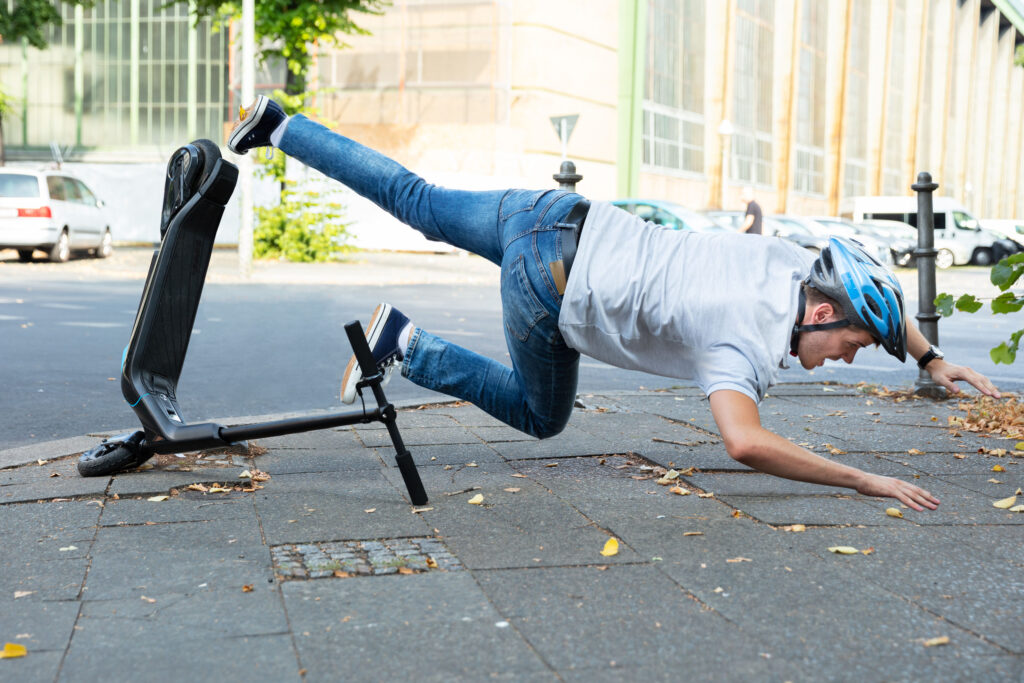 If you or someone you know has been injured while riding an electric scooter, either because of scooter malfunction or another's negligence, you may be entitled to compensation for your injuries. Contact our Chicago scooter accident lawyers at Lerner & Rowe Injury Attorneys for a free consultation, and pay nothing unless we win your case.
Electric Scooters in Chicago
Chicago is one of the latest cities nationwide to be swept up in the dockless electric scooter craze. The city even rolled out a Mobility Task Force earlier this year, hoping to improve transportation access and reduce vehicle emissions via rental scooters provided by companies such as Bird, Lime, and Lyft.
Learning from the mistakes of other cities who welcomed minimally-regulated e-scooters and then dealt with scores of scooter accidents, Chicago debuted their scooter program in a four-month pilot program that began in June on the city's West Side with strict guidelines for riders and vendors.
Chicago Scooter Rules
Limited to a maximum speed of 15 mph
May only be operated on streets (no sidewalks)
May only be ridden between 5 a.m. and 10 p.m.
Must obey all traffic laws
Must be parked upright and away from street corners
Must be retrieved by company employees within 2 hours if improperly parked
Must be collected by company employees each evening
Chicago Scooter Accidents
Since the fall of 2017, 8 eight people have died because of scooter-related accidents nationwide, and over 1500 riders have been injured. More stringent e-scooter laws have recently gone into effect in cities like Nashville in response to a Bird scooter rider's death after being struck by a vehicle.
Some of these injuries were caused by user error or misuse, while others were caused by negligent drivers. Illegal scooter riding on sidewalks may also lead to pedestrians being hit and injured or killed by scooters. The CDC reports that one-third of scooter accidents are caused by first-time users.
Within the first two weeks of the pilot program, 21 people ended up in local emergency rooms because of a Chicago scooter accident. One of these accidents resulted in severe injury to a cyclist, who was hit by an oncoming scooter riding on the wrong side of the street. Local hospitals reported that at least three of these patients required surgery because of their injuries.
Legal Recourse for Chicago Scooter Accident Victims
Like lawmakers, Lerner & Rowe Injury Attorneys are concerned about the rising number of Chicago scooter accident victims. We are prepared to fight for those who may have been injured physically and emotionally in an electric scooter-related accident.
If you or someone you know has been the victim of a Chicago scooter accident, contact us at Lerner & Rowe Injury Attorneys. You should not have to suffer any more than you have to by fighting with big insurance companies for fair compensation. We'll protect your rights and fight the insurance companies for you to get you the settlement you deserve. Call our office today at 708-222-2222, submit a free case evaluation, or chat with a live representative now.