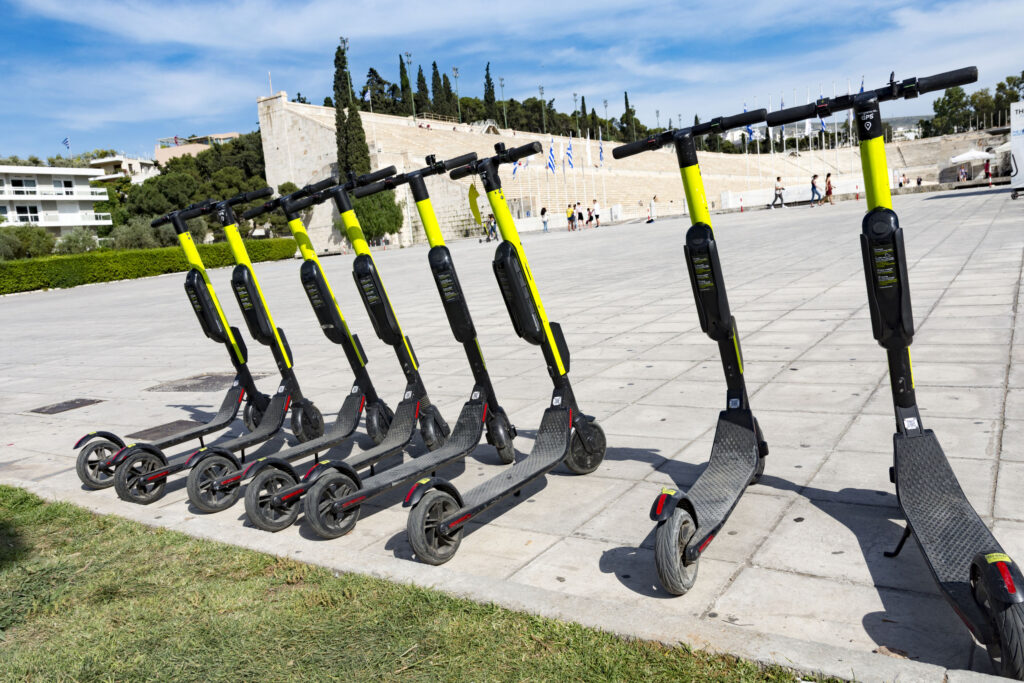 Dockless scooters have been tremendously popular in Nashville. The rentable scooters first started showing up in Nashville in late 2017 and their popularity has skyrocketed since then. There are currently seven dockless scooter companies operating in the city with more than 4,000 scooters in circulation.
The initial Nashville dockless scooter laws gave these companies a lenient "pilot" window to see how popular their services would be and how scooters would affect Nashville traffic. It was smooth sailing for companies like Lime, Bird, Ford, Uber, Lyft, and Gotcha until Spring 2019.
On May 16, 2019 Brady Gaulke rented a Bird scooter while intoxicated. He made an illegal turn, was struck by a vehicle, and died a few days later. Gaulke's blood-alcohol level was well over the legal limit at the time of the accident.
Since this unfortunate tragedy, government officials have been working on more stringent Nashville dockless scooter laws. While the most recent proposal was passed by the Metropolitan Government of Nashville and Davidson County to limit use of e-scooters, it's meeting resistance from Mayor David Briley who wants to end the pilot program and completely ban electric scooters from Nashville streets.
New Nashville Dockless Scooter Laws for 2019
In June 2019, legislators passed Bill BL2019-1658, which established several new Nashville dockless scooter laws. The bill placed limits on the fleet size of every dockless scooter company operating in Nashville. It also negated the operating permits each company had in favor of new, temporary permits. The bill was designed to limit the number of scooters available in Nashville and control the growth of dockless scooter companies in the area.
In July 2019, the Metro Council amended emergency rules to Bill BL2019-1658. The amendments affect dockless scooter companies and their customers. For companies, the Metro Council aims to cut down the number of operators in Nashville to three.
For riders, the amendment adds the following rules:
Allows for the creation of "no ride" and "slow ride" zones
Prohibits scooter rental after 10 p.m. on weekdays and 11 p.m. on weekends
Requires more customer service from dockless scooter operators in order to help respond to emergency situations
Establishes a hotline for citizens to report scooters that are impeding disabled access to sidewalks, buildings, and other public areas
Many of these Nashville dockless scooter laws are common sense, while others are understandably conservative in light of Brady Gaulke tragedy. While BL2019-1658 is widely viewed as a good first step in regulating dockless scooter operation and use in Nashville, it has one big obstacle.
Mayor Briley Refuses to Sign BL2019-1658
In a letter to the Metro Council, Mayor David Briley stated that he would not sign the new Nashville dockless scooter laws. He proposes wiping the slate clean and starting over from scratch. He wrote:
I'm concerned about the safety of all Nashville residents, workers and visitors, and their safety remains at risk with more than 2,000 scooters still zipping through our streets and littered across our sidewalks. We've already seen the damage they can cause.

I continue to believe we need to remove all scooters and start over.
Briley has encouraged the Metro Council to pass BL2019-1707, which would prohibit the use of scooters. The bill doesn't currently have a way for current Nashville dockless scooter operators to reestablish themselves in the city.
Future Uncertain for Dockless Scooters in Nashville
While companies and riders are currently abiding by the new Nashville dockless scooter laws established by BL2019-1658, Mayor Briley has made it crystal clear that he wants scooters out of the city. While it's more or less business as usual today, the rules could change any day now. Lerner and Rowe encourages you to keep track of the Metro Council's actions on scooters so that you can be sure of any new Nashville dockless scooter laws.
If you or a family member have been involved in an accident while riding a dockless e-scooter or because of an e-scooter rider, please contact us immediately. Our personal injury attorneys are here for you 24/7 to take care of all your legal needs. We're available by phone at 615-333-8888 or online through our convenient LiveChat and form features. You're also welcome to visit us at our office Monday through Friday between the hours of 8:00 a.m. and 5:00 p.m.
The information on this blog is for general information purposes only. Nothing herein should be taken as legal advice for any individual case or situation. This information is not intended to create, and receipt or viewing does not constitute, an attorney-client relationship.