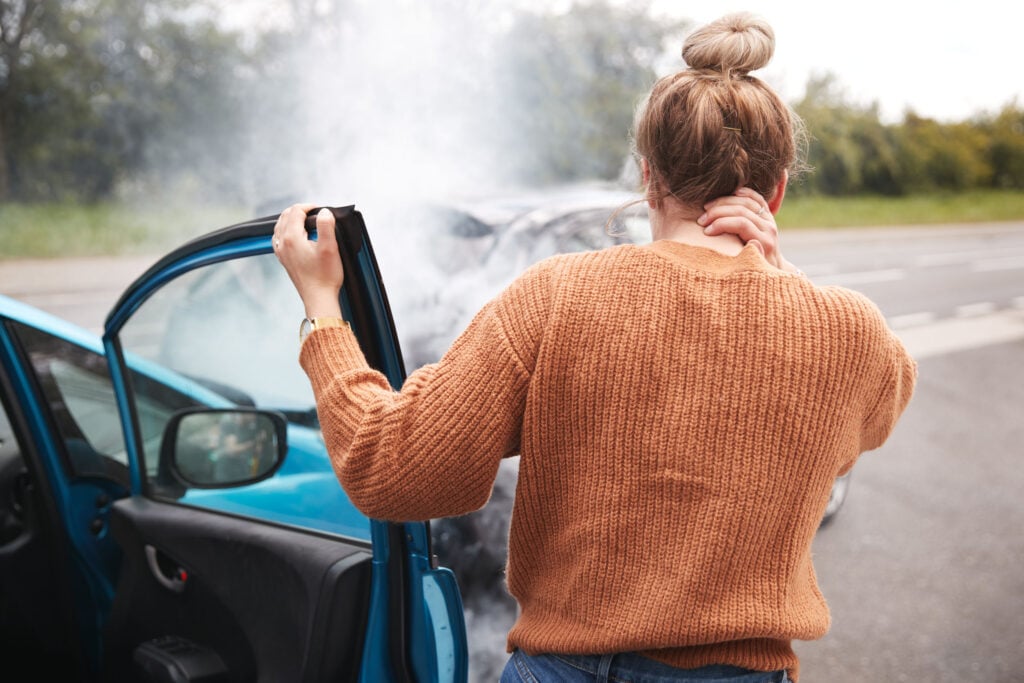 Passenger injury is a serious risk in car accidents. A 2016 study by the Insurance Institute for Highway Safety found that six out of seven small crossover vehicles with good driver-side protection ratings did not pass a routine crash safety test on the passenger side. This leaves passengers more vulnerable to injuries in the event of a wreck.
Passenger injuries can be debilitating and can result in lasting physical, mental, and financial devastation. If you or someone you know has been a passenger injured in an automobile accident, you need to know your Chicago passenger injury rights. At Lerner & Rowe Injury Attorneys, we protect the rights of those passengers injured in Chicago car accidents.
Liability & Compensation
Illinois is an at-fault state. This means that a passenger injured in a motor vehicle accident has the right to pursue legal action against negligent or reckless drivers who caused or contributed to their injuries, but the burden of proof lies with the passenger. An experienced Chicago passenger injury rights attorney can help you prove to insurance companies who was at fault.
If it is determined that both drivers were at fault, Chicago passenger injury rights include not only pursuing damages from the insurance company of the driver of the other vehicle, but also from the insurance company of the driver of the vehicle in which they were a passenger.
Injured passengers may be compensated for the following:
Medicals bills
Lost wages
Pain and suffering
Disability/Disfigurement
Quality of life reduction
How much you can expect to be compensated will depend on the severity of your injuries and the coverage limit of the driver's insurance. Consulting with an experienced Chicago passenger injury rights attorney can help you receive the full compensation to which you are entitled.
Limitations
In most cases, the injured passenger can collect damages from the driver of the vehicle they were in, even if they know the person or are related. It may seem incredibly uncomfortable to pursue a claim with the insurance company of a friend or relative, but it is important that the responsible party's insurance compensates you for the injury you sustained through no fault of your own. Remember, you're filing a claim against the insurance company, not the driver.
There are, however, certain household limitations in most insurance policies which prohibit members of the same household from filing a passenger injury claim against one another. This exclusion is intended to prevent staged accidents and fraudulent injury claims.
For severely injured passengers, it is important to contact a Chicago passenger injury rights attorney who can negotiate with the insurance companies and, if necessary, file a lawsuit against the at-fault driver to get the necessary compensation.
Even in the case of a lawsuit, the driver's insurance company will be responsible for paying the driver's legal fees and any settlements—so don't let the fear of jeopardizing a personal relationship with the driver keep you from exercising your rights.
Who to Contact about Chicago Passenger Injury Rights
If you were injured in a car accident as a passenger, it is crucial that you contact a Chicago passenger injury rights lawyer. Our Chicago attorneys understand the delicate position that a person may be in when reviewing their options, and we will work with you to find the best solution while you focus on your physical and emotional recovery.
Our Chicago passenger injury lawyers at Lerner & Rowe Injury Attorneys have the experience and know-how to deal with multiple insurance company claims. We will do everything in our power to hold the responsible parties accountable and achieve the best possible settlement for you as an injured passenger.
Contact Lerner & Rowe Injury Attorneys today and get a free case assessment. Our office is open Monday through Friday, 8:00 a.m. to 5:00 p.m. and you can reach us by phone at 708-222-2222 any time of day, any day of the week. You can also submit your case details online or speak with a representative using our LiveChat service.