Link Between Popular Painful Bladder Syndrome (ie. Interstitial Cystitis) Drug and Damaging Eye Injuries
Those who suffered eye damage and/or vision loss after taking the bladder medication Elmiron for at least one year may qualify for financial compensation through an Elmiron-associated vision loss lawsuit.
The drug manufacturer may be obligated to provide compensation for your injuries and other damages to include: lost wages, medical expenses, loss of enjoyment of life, mental anguish, emotional distress, and others.
Please contact Lerner and Rowe Injury Attorneys today for a free no-obligation case evaluation.
Signs of Elmiron-Associated Maculopathy
Patients who have taken Elmiron for a prolonged amount of time have contacted their doctor after noticing these signs of progressive eye disease and vision loss:
Blurred vision
Colors are muted and less vivid
Difficulty reading and seeing up close
Vision difficulty in settings with dim lighting
Dark blind spot in center of your field of vision
Straight lines appear squiggly or curved
Prior to 2015, ophthalmologists would classify these signs to age-related macular degeneration or pattern dystrophy.
However, after 2015 a new type of eye disease, retinal maculopathy, was discovered in women by ophthalmologists that used advanced retinal imaging to diagnose the cause of a patients visions loss.
Retinal maculopathy is a disease that has similar characteristics to age-related macular degeneration and pattern dystrophy. It also alters the pigment of the eye's retina resulting in significant impairment in a patient's eyes and overall vision health.
How Does Elmiron Work?
Elmiron is an oral capsule that is usually prescribed for interstitial cystitis (IC)– a chronic health condition that causes bladder pain and pressure, increases urinary frequency and urgency, as well as overall pelvic pain in both women and men.
Elmiron is thought to work by acting as a synthetic layer that coats the bladder wall that then protects the bladder from coming in direct contact with irritating substances.
Vision Loss Allegation Against Elmiron Drugmaker
Elmiron (pentosan polysulfate sodium a.k.a PPS) is manufactured by Janssen Pharmaceuticals. The drug was approved for consumer use by the U.S. Food & Drug Administration (FDA) on September 26, 1996 for the treatment of interstitial cystitis (IC).
Recently the American Academy of Ophthalmology shared results linking maculopathy, a vision-threatening eye condition, to prolonged use of this bladder drug.
200mg Elmiron is a white oblong-shaped pill that is prescribed to be taken three times a day to help treat painful bladder syndrome.
Patients who have filed Elmiron lawsuits allege that Janssen Pharmaceuticals failed to properly warn against risk of maculopathy or blindness. This potential side effect is not listed among the other warnings found on drug packaging. Additionally, Janssen Pharmaceuticals had knowledge of, or should have known, that pentosan polysulfate sodium could cause maculopathy.
Frightening Reported Results
In 2019, Kaiser Permanente researchers conducted eye exams on 91 of their patients who had taken Elmiron for a minimum of 5 years. Out of those patients, 24% showed eye damage. The degree of eye damage increased with the quantity of Elmiron taken.
Also in 2019, the Emory Eye Center shared data from a national study of IC patients that included 1604 PPS (Elmiron) users. Of those 1604 patients, 53% were diagnosed with a retinal disease.
For some patients, retinal damage and vision loss has continued to worsen and degrade even after they stopped use of Elmiron years ago.
One such example is a female patient in her 60's who was in the care of an ophthalmologist by the name of Dr. Huckfeldt. After reading the study results published by the Emory Eye Center, Dr. Huckfeldt was able to establish that her now 69-year-old patient:
Was diagnosed with IC by a urolgist while in her 40s
Had been prescribed 200mg low-dose Elmiron when originally diagnosed with IC
Had taken Elmiron for 18 years
Had stopped taking the bladder syndrome drug at age 63
Continues to experience progressive eye disease even though the patient had discontinued taking Elmiron six years prior
Do You Have an Elmiron Vision Loss Case?
At Lerner and Rowe Injury Attorneys, our legal team encourages anyone who has been diagnosed with an eye disorder or vision problems after taking prescription Elmiron for over a year to contact our firm. Call us directly at 844-977-1900, chat with a live representative now, or share more details through an online form.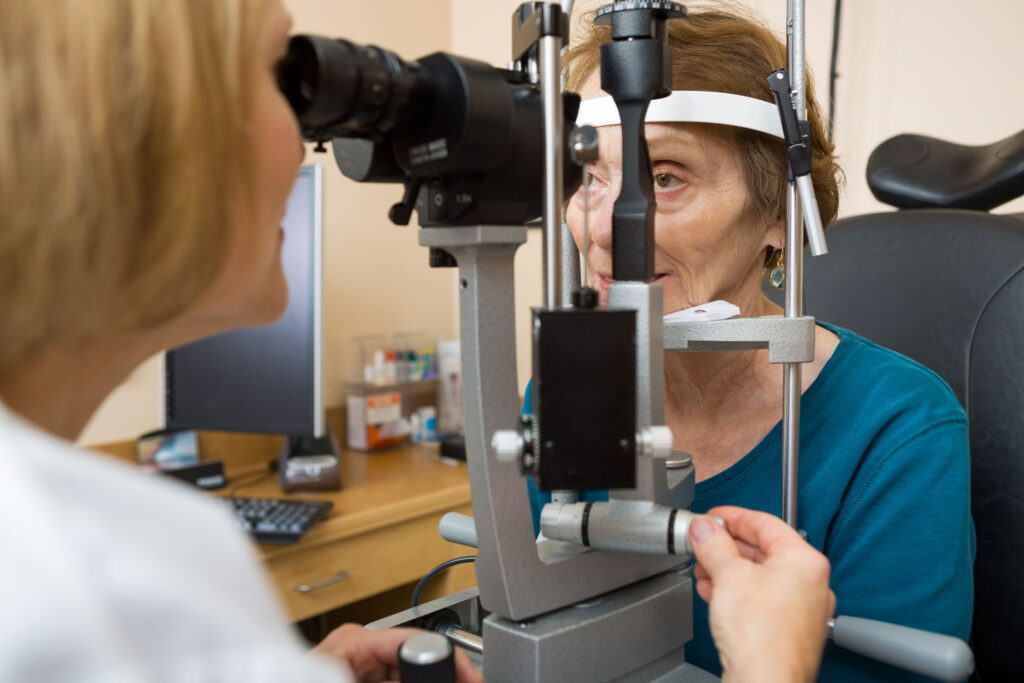 Specific vision loss claims we are currently reviewing include:
Maculopathy
Pigmentary maculopathy
Retinopathy
Degenerative maculopathy/macular degeneration
Macular retinopathy
Macular/pattern dystrophy
Retinal pigment epithelium atrophy resulting in scotomas
Unilateral or bilateral blindness
Make one call to our Elmiron vision loss lawyers now to learn more about your legal options. You may be entitled to substantial financial compensation for injuries, losses, and other subsequent damages.