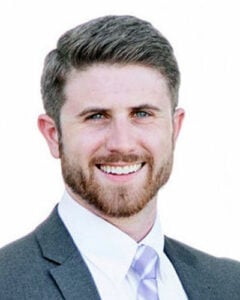 Andrew Gaggin is the lead operations attorney for Lerner & Rowe and directs the firm's brand protection efforts. In this role, he focuses on defending the firm from online threats, enforcing trademark rights, and advising on processes and procedures that allow the firm to deliver legal services more efficiently and effectively.
Prior to joining Lerner & Rowe, Mr. Gaggin developed a diverse business law practice that included complex commercial litigation, labor and employment litigation, corporate transactions, and insurance matters. He has extensive litigation experience in both state and federal courts, and before government agencies including the Equal Employment Opportunity Commission, the Arizona Civil Rights Division, the Department of Labor, and the National Labor Relations Board.
Educational & Professional Accomplishments
Andrew earned his undergraduate degree from the University of Michigan and his Juris Doctorate from the Washington University School of Law, in addition to an M.B.A. from the Olin School of Business at Washington University in St. Louis. Andrew is licensed to practice law in Arizona, Michigan, and Missouri, as well as the United States District Courts for the District of Arizona and Eastern District of Michigan.
Personal Interests
In his free time, Andrew enjoys spending time with family and playing golf and ice hockey. Andrew has also officiated hockey for 20 years, including collegiate and minor-professional levels, and continues to officiate and mentor new officials in Arizona.
"A customer is the most important visitor on our premises, he is not dependent on us. We are dependent on him. He is not an interruption in our work. He is the purpose of it. He is not an outsider in our business. He is part of it. We are not doing him a favor by serving him. He is doing us a favor by giving us an opportunity to do so." – Favorite Quote of Lerner and Rowe