Repeatedly Voted Best Personal
Injury Law Firm*
24/7 Free Consultations
We are available any time, every day of the year to discuss your case.
No Fees Until You Win
You don't pay us anything until a recovery is made on your behalf.
Billions
Recovered
We know how to make insurance companies pay top dollar.
(*multi-state recoveries)
---
The most valuable non-legal service we provide is to carry the emotional burden for our clients so that they can focus on recovery.
---
What Our Clients Have to Say
---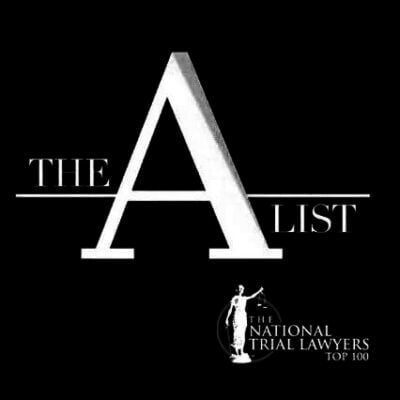 NAMED #2 MOST INFLUENTIAL FIRM IN AMERICA!*
---
Billion Dollar Results
Lerner and Rowe Injury Attorneys has achieved successful outcomes for clients through our combined 240+ years of experience.
$10,000,000
Motorcycle Accident
$10,000,000
Pedestrian Accident
---

Why You Should Put Our Compassionate Legal Team to Work for You
Top Award-Winning Personal Injury and Wrongful Death Attorneys on staff.
Over 240 years of combined litigation experience devoted solely to personal injury and fighting unreasonable insurance company offers.
Board Certified Injury and Wrongful Death Specialist on staff.
Bilingual staff and attorneys with locations nationwide for ease of access.
Our legal team gets results! We have recovered over $1 billion in the last five years alone for our injured clients.
Won maximum recoveries for more than 150,000 accident victims.
The most valuable non-legal service we provide is to carry the emotional burden of our clients so that they can focus on recovery.
Our caring staff is invested in the well-being of our local communities, as demonstrated through our ongoing volunteer work and the donation of hundreds of thousands of dollars to charity annually.
---
Award-Winning Personal Injury Attorneys in Phoenix

Lerner and Rowe are people-focused and believe in respecting their customers.
"A customer is the most important visitor on our premises, he is not dependent on us. We are dependent on him. He is not an interruption in our work. He is the purpose of it. He is not an outsider in our business. He is part of it. We are not doing him a favor by serving him. He is doing us a favor by giving us an opportunity to do so." – Favorite Quote of Lerner and Rowe –
---
Highest Rated Personal Injury Attorneys in Arizona!
Lerner and Rowe is a lifetime member of the Best Attorneys of America. This is just one of the reasons our law firm has grown to be one of the largest personal injury law firms in the state of Arizona! Based out of Phoenix, our law office also has locations in Glendale, Arrowhead, Mesa, Tucson, Yuma, Gilbert and Bullhead City.
Our personal injury attorneys are available 24 hours, 7 days a week. Contact us today by calling our offices directly at 602-977-1900, chat with us online or submit an online case review form.
---
---
Criminal Defense & Debt Relief
---
Lerner and Rowe Personal Injury Attorneys' Locations
We are licensed to practice in the highlighted states; however, we work with other law firms in almost all 50 states.

WE WILL COME TO YOU
Whether you live in Phoenix, Glendale, Arrowhead, Mesa or Gilbert, our legal team can help you today.
Can't visit one of our personal injury offices in Phoenix? Don't worry, we will come to you!
Schedule a free, no obligation personal injury consultation with us 24/7. Just submit a FREE online case review form, chat with a live representative or call 602-977-1900.