Repeatedly Voted Best Personal
Injury Law Firm*
24/7 Free
Consultations
We are available anytime, every day of the year to discuss your case.
No Fees
Unless You Win
You don't pay us anything until a recovery is made on your behalf.
Billions
Recovered
We make insurance companies pay. Our attorneys have recovered billions for our clients, including $1-billion in the last 5 years alone.
The most valuable non-legal service our highly trusted legal team provides is to carry the emotional burden of our clients so that they can focus on recovery.
Put Our People-Focused
Legal Team to Work for You
Award-Winning Top Attorneys in Personal Injury on staff.
Over 240 years of combined litigation experience devoted solely to personal injury.
Successfully represented more than 150,000 injury victims.
Board Certified Injury and Wrongful Death Specialist dedicated to protecting your rights.
Bilingual team members and attorneys with locations nationwide for ease of access.
Our legal team is highly trusted and gets results! We have recovered more than $1-billion in the last 5 years alone for our injured clients.
Attorneys are trial ready to ensure that you get the best representation in and out of the courtroom.
Tens of thousands of satisfied clients with positive reviews by both clients and peers.
The most valuable non-legal service we provide is to carry the emotional burden of our clients so that they can focus on recovery.
Our caring staff is invested in the well-being of our local communities, as demonstrated through our ongoing volunteer work and the donation of hundreds of thousands of dollars to charity annually.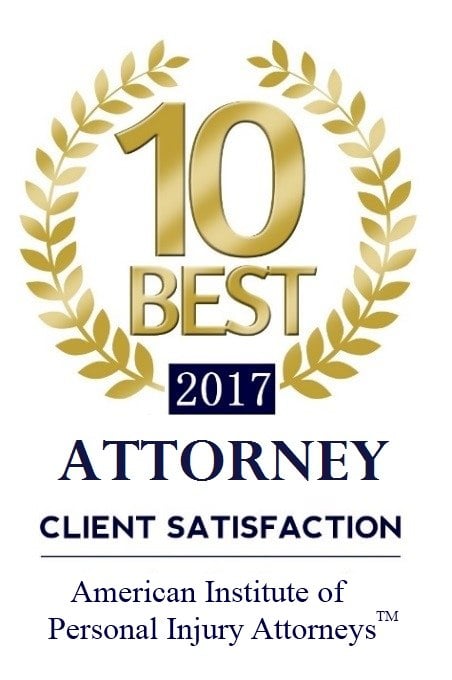 What Our Clients Have to Say

NAMED #2 MOST INFLUENTIAL FIRM IN AMERICA!*
Benefits of Consulting a Skilled Attorney
An experienced personal injury attorney can evaluate the facts of a particular incident and the applicable law to assess the potential for recovery for medical expenses, pain and suffering and lost wages.
The longer the victim waits to hire a lawyer, the less effective they can be. Through NRS 11.190, the time to file a personal injury lawsuit is limited, the sooner that decisive action is taken, the stronger a plaintiff's chances of winning his or her personal injury claim will be. So, don't wait!
In the aftermath of a personal injury, it helps to have an experienced personal injury lawyer provide guidance on the road to recovery. With three locations in Nevada, there is a Lerner and Rowe office near you.
$10,000,000
Motorcycle Accident
$10,000,000
Pedestrian Accident
Lerner and Rowe Personal Injury Attorneys' Locations
We are licensed to practice in the highlighted states; however, we work with other law firms in almost all 50 states.