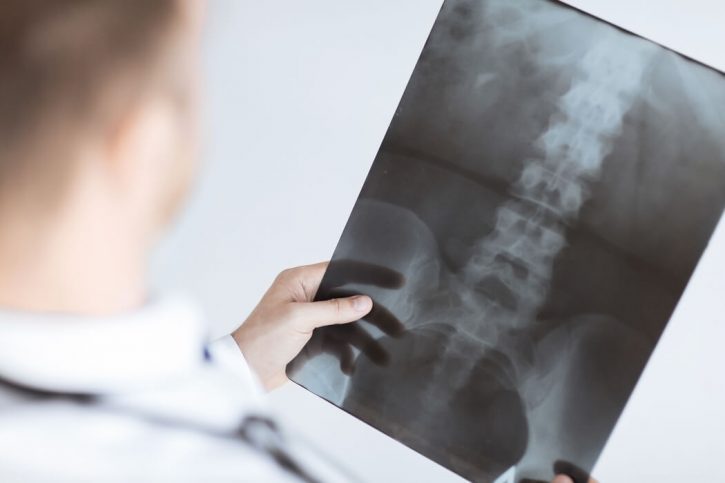 There are an estimated 12,000 spinal cord injuries every year in the United States alone. More than a quarter of a million Americans are currently living with spinal cord injuries.
These are among the most devastating injuries one can suffer. A spinal cord injury severely limits mobility, which may affect both the ability to work and earn a living as well as the basic enjoyment of everyday life.
If you or a loved one has suffered a spinal cord injury due to someone else's carelessness, contact experienced Las Vegas spinal injury attorneys so you can the legal help you need and recover all the damages you deserve. En Español.
---
Common Accidents That Result in a Spinal Cord Injury in Las Vegas
Damage to the spinal cord can happen in many situations, including:
Swimming or also diving accidents
Medical malpractice
Workplace accidents
Lastly, slip-and-fall incidents
Surgery on the spinal cord, and the course of rehabilitation that follows surgery, are extremely expensive. In cases where the victim is left a paraplegic or a quadriplegic, the expenses for long-term care may cost millions of dollars each year making it important that a spinal injury attorney in Las Vegas are contacted.
---
Car Crashes
Automobile collisions may be the most common cause of spinal cord injuries. An accident victim must act quickly to protect their rights and take the correct steps necessary to maximize the value of their claim.
To present the strongest claim possible, evidence from the accident must be collected as soon as possible after the accident occurs. Pictures of the accident site and the damage to the vehicles can be critical evidence that can directly impact the value of a victim's claim. Identifying and interviewing witnesses to the accident can also help preserve the value of a claim.
Accident victims need help from Las Vegas spinal injury attorneys who have experience dealing with insurance companies, and all the strategies they deploy after the accident to undermine and diminish a victim's claim. Insurance companies aggressively defend claims and take every step possible to deter victims from pursuing all the damages they deserve.
---
Diving Accidents
Another common cause of spinal cord injuries is diving accidents. All too often, warning signs about the depth of a pool are inaccurate or missing or inadequate. This can result in a person jumping into the pool and striking their head at the bottom.
All swimming pool owners and operators, whether it is a water park, community park district, or private homeowner, owe a duty of care to maintain the pool and the surrounding pool area in a reasonably safe condition and to warn all who use the pool of all unforeseen dangers. This includes warning about the risks caused by diving into the shallow area of the pool.
---
Let Las Vegas Spinal Injury Attorneys Help
A spinal cord injury is often a devastating and frightening event. Our Las Vegas spinal cord injury attorneys will listen to what happened, and protect your rights. They will also help you recover all the damages that you deserve from the parties responsible for the accident. You need a reliable personal injury attorney to help you through this process. Call for a free consultation.