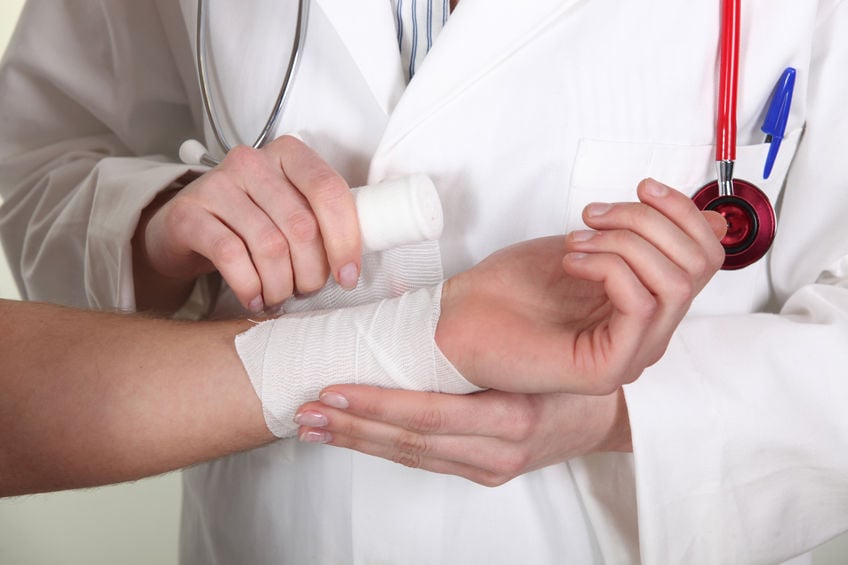 Burns are extremely painful when they occur, and their long-term consequences can be devastating. Severe burns can cause severe distress, both physical and emotional, especially when permanent disfigurement has occurred.
Anyone who has suffered severe burns due to someone else's carelessness or negligence should contact a Las Vegas burn attorney right away to protect their rights and their ability to collect damages for their injuries, lost wages and especially the pain and suffering associated with severe burns.
First and most important step for a burn accident victim is to connect with a physician and to receive a complete medical examination and assessment of all burn-related injuries. First-degree burns are the least serious, but second-, third-, and fourth-degree burns can cause permanent harm.
An experienced Las Vegas injury attorney will be able to help build a case against all the parties responsible for the injuries, protect all of the victim's claims and rights, and fight to get the victim all the compensation they deserve.
Fire Safety Issues
Individuals often suffer serious burn injuries when they are trapped in a home or building that caught fire. It is essential to determine the cause of the fire, as well as any fire code and safety violations. This includes if the fire exits were accessible and clearly marked, and the required smoke detectors and sprinklers were working.
Cooking is a common activity that can lead to burn injuries. If someone was burned due to a defective stove or other kitchen appliance, they may be able to hold the manufacturer "strictly liable" for their injuries. Strict liability applies when a manufacturer sells a defective product.
Severe Injuries
The consequences of severe burns can be life-altering. Limbs and other body parts badly burned may never be fully functional again. Skin that badly burned may never completely heal. Serious burn injuries may require extensive rehabilitation, long-term care, and even cosmetic surgery. The related medical expenses can create a huge financial burden.
On top of the physical injuries and the financial burdens, severe burn injuries can also have a psychological impact that is almost impossible to quantify, but is very real. The temporary or permanent disfigurement associated with severe burns brings with it serious emotional distress. It can also lead to a loss of career opportunities, and a reduced ability to spend time with loved ones making it important to contact a burn injury attorney in Las Vegas.
Contacting a Las Vegas Burn Attorney
When average people suffer serious injuries, their financial situation can worsen rapidly; not just because of mounting medical expenses, but also because of lost wages. The advice and support from an experienced Las Vegas burn injury attorney is essential to recover.
The attorneys at Lerner and Rowe Injury Attorneys coordinate the needed effort to help a burn accident victim recover from a devastating injury. Contact us today to get help today!