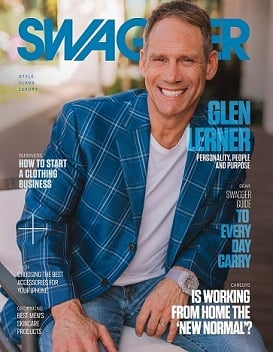 In this special feature edition of SWAGGER, Glen Lerner shares his story about building a career, building relationships, and even rebuilding himself.
Read the interview for more details on how his big visions and Kevin Rowe's attention to details has made it possible for them to build a well-known business brand the second-largest personal injury practice in the United States.
You'll also get an up close and personal look at the divine driving force behind the radical transformation that brought purpose to his life—using his God-given gifts to not just be a business focused on law or injured people, but a business focused on our communities and mentoring other attorneys to be the best versions of themselves.