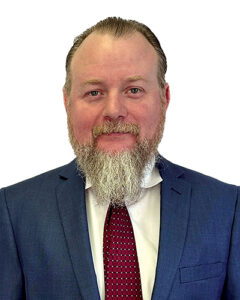 Noah Hilgert grew up in Tucson, and now practices in his hometown as a personal injury litigation attorney for Lerner and Rowe Injury Attorneys. Prior to turning to personal injury, he worked as Pima County Public Defender. He revels in advocating for working class people.
Mr. Hilgert earned a BA in English, a Master's in English Literature, and a Master's in Fine Arts in Creative Writing. He later obtained his Juris Doctorate from the University of Arizona, graduating magna cum laude; while there, he was a distinguished scholar, a writing fellow, and on law review.   
After law school, he worked as a law clerk for both the Pima County Superior Court and the Arizona Court of Appeals.
A customer is the most important visitor on our premises, he is not dependent on us. We are dependent on him. He is not an interruption in our work. He is the purpose of it. He is not an outsider in our business. He is part of it. We are not doing him a favor by serving him. He is doing us a favor by giving us an opportunity to do so. – Favorite Quote of Lerner and Rowe –