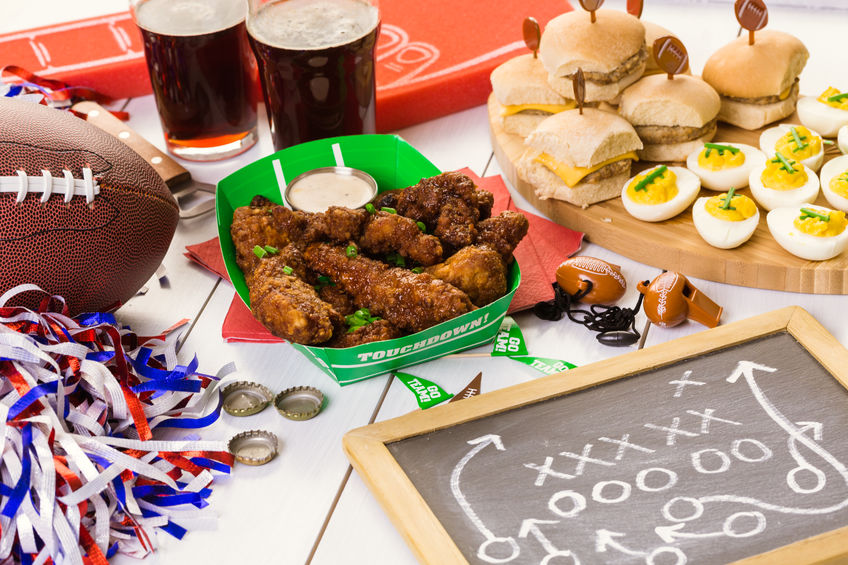 Can't believe that the end of the football season has arrived and that the Big Game is almost here?! Even for those who don't like football, watching the commercials and halftime performance while in the company of friends and family can provide hours of entertainment. If you do decide to host a COVID-19 friendly gathering at your home, or meet up with a small group of friends at a local sports bar, we strongly encourage you to adhere to local safety protocols, take precautions, and follow the Big Game party safety tips below.
If you do get injured on Big Game Sunday because of the reckless actions of another, make one call to Lerner and Rowe Injury Attorneys.
Take into Consideration Food Allergies
If you do decide to host a small gathering with members of your household and/or close friends and family, you will most likely already know of any food allergies. However, it doesn't hurt to double check with guests to make sure nothing has changed. On the flip side, if you made plans to attend a Big Game party hosted by someone new, let them know of any food allergies you may have so they'll know how to plan and prepare any food in advance. Doing so will help reduce the chance of anyone having to go to the hospital.
Practice Safe Food Prep
Follow any food preparation instructions included on packaging. Also, serve food correctly and at the proper temperature. You do not want your guests rushing home with embarrassing food poisoning symptoms. You also do not want to experience them for yourself.
Be Proactive about Responsible Drinking
Big Game social gatherings often include alcoholic beverages. This can place many impaired drivers on the roads. Unfortunately, this leads to accidents and personal injury. The following are ways to encourage responsible alcohol consumption:
Make sure that you eat or provide food high in protein.
Provide non-alcoholic beverage options, like water, juice, and soft drinks.
Serve or consume one drink at a time. Stockpiling drinks can lead to over- consumption.
Be alert to underage drinking.
Serve or consume more snacks and coffee during the last quarter.
Encourage Designated Drivers
One of the most important safety steps you can take on game day is to help make it a fun night for a designated driver. Impaired driving can lead to serious personal injuries, and even death. Designated drivers can help quite a bit.
Another is to plan ahead for yourself or any guests to make sure nobody gets behind the wheel while intoxicated.
If you are hosting a party, these five suggestions can help ensure that your guests make it home safe and sound:
Ensure that all guests have a safe way home. This could mean their own designated driver or access to rideshares, like Uber or Lyft, or a taxi.
Ask for keys at the door. If someone needs their keys at any time, you can refer them to their designated driver.
Provide fun glasses and non-alcoholic drinks for designated drives, or make sure they get the best seats in the house.
Plan on covering rideshare or cab fare if absolutely necessary.
Have a spot in your home in case someone needs to crash.
Keeping the roads clear of impaired drivers certainly lessens the risk of personal injuries. If one of your guests does get hurt heading home by a drunk driver on game day, tell them to contact Lerner and Rowe Injury Attorneys. Our injury attorneys are always ready to hear your case.
More About Lerner and Rowe Injury Attorneys
Injured on Big Game day? At Lerner and Rowe Injury Attorneys, we take your injuries seriously and want to help you get the compensation you deserve for your personal injury accident. Our legal team works with car, truck, and motorcycle accidents. We promise to treat you as a person and not a number. We are available 24/7 to answer your calls, even during the Big Game.
Contact us today at 844-977-1900 for a free consultation. You can also fill out an online contact form or reach us through our convenient LiveChat feature.
The information on this blog is for general information purposes only. Nothing herein should be taken as legal advice for any individual case or situation. This information is not intended to create, and receipt or viewing does not constitute, an attorney-client relationship.