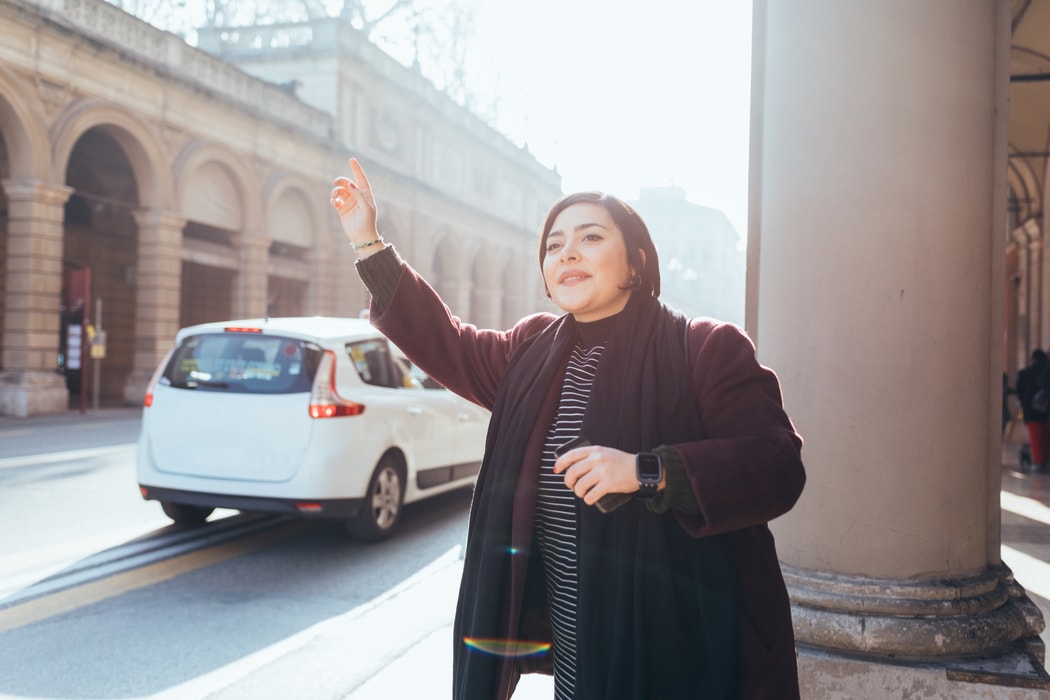 A growing number of rideshare vehicles surround regular drivers on Las Vegas roads and highways. With the availability of Uber, Lyft, and taxis, you may ask yourself: what happens if a rideshare or taxi vehicle collides with your vehicle or your person?
Professional drivers have a duty of care for fellow Las Vegas residents as well as visitors. If this duty of care is breached through a negligent act, the victim(s) have legal grounds to pursue a personal injury lawsuit spearheaded by an experienced car accident lawyers in Las Vegas.
What Happens After an Accident With a Rideshare Car or Taxi?
There is no clear-cut answer to this question. For simplicity's sake, the answer partially hinges on the insurance coverage of the rideshare driver or taxi driver involved.
Treat the accident just like any other accident at the outset of the process.
Obtain the contact information and auto insurance information from the rideshare/taxi driver and any other driver involved in the accident. Write down or take pictures of each vehicle's license plate.

Take pictures or draw a picture of the scene of the accident, including the damage to both vehicles. Snap some shots of the signs in the area, any skid marks created during the accident, road conditions and other factors that might have played a role in causing the accident.

When in doubt, take a picture. The snapshots you take after the accident just might help you emerge victorious in the ensuing legal battle.

If any witnesses are in the area, record their testimony with your smartphone. If you do not own a smartphone, have the witnesses write down exactly what they saw.

Do

not

leave the site of the accident without taking down the contact information of those involved in the accident. Furthermore, it could be a mistake to assume the phone number provided by the other driver involved is legitimate. Call the number while at the scene of the accident to verify it is accurate and real.

If you suffer any type of injury, document it with pictures.

Obtain a copy of your medical report. Keep any receipts for medical care, equipment, and other services provided that relate to the accident.
Lerner and Rowe Injury Attorneys' has an accident app with tips and tools that you may find helpful following your accident. The app provides you with valuable information and instructions on how to collect and exchange insurance info, photos to take, and much more!
The app also gives you the option to send data concerning your accident directly to Lerner and Rowe's personal injury law office immediately after the accident occurs.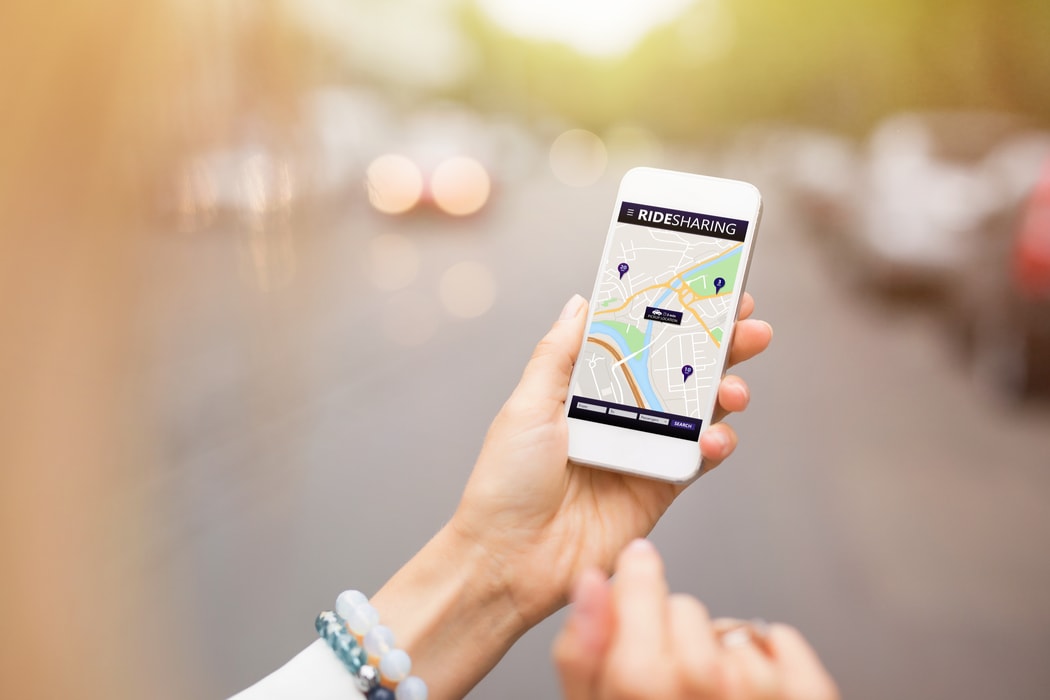 The Basics of Rideshare Accidents: Uber
Most people assume Uber directly employs their drivers as official employees. The little-known truth is Uber drivers are actually independent contractors. This distinction is important in the context of determining fault and subsequent liability in a court of law. Uber has a $1 million insurance policy for passengers involved in auto accidents while riding in an Uber driver's automobile.
Uber's Insurance
As long as the Uber driver is on-the-clock, as opposed to driving for pleasure, this insurance policy will apply. Uber's passenger insurance policy covers all damages pertaining to the accident upwards of the aforementioned million dollar mark.
This insurance policy is applicable to passengers as well as other drivers. Even to pedestrians who suffer a loss during or resulting from the accident.
The million dollar policy described above is only applicable if the Uber driver was transporting a passenger at the time of the accident, after the driver's own insurance is exhausted. However, if the Uber driver gets into an accident while on the way to pick up a customer or is merely waiting for a passenger, the insurance policy may not apply.
The first step to resolving an auto accident in which an Uber driver breached his duty of care is to file a claim with Uber. However, there is a good chance Uber will try to deny the claim. If your claim is denied, reach out to our car accident lawyers in Las Vegas right away.
Our legal team will pursue compensation from Uber on your behalf. If we determine it is not prudent to sue Uber, we can file a claim on your behalf with the insurance company the Uber driver does business with for his or her own personal auto insurance.
The logic in taking this route is that the driver is not a direct employee of Uber. So there is a chance his or her personal insurance company will cover him or her while driving.
Lyft
No two rideshare businesses or accidents are the same. Lyft treats accidents and insurance differently than Uber and other ridesharing companies. Lyft offers all passengers contingent liability coverage.
This policy is applicable to instances in which the driver's auto insurance refuses to provide compensation for accident-related expenses. Lyft's contingent liability coverage also applies to instances in which the driver's personal insurance does not fully cover the cost of your losses stemming from the accident.
Furthermore, Lyft mandates drivers hold a Certificate of Liability Insurance. The primary distinction between Lyft and Uber is that those involved in an accident as a Lyft passenger primarily go through the driver's personal automobile insurance as opposed to Lyft as a company.
Nevada law states the individual at fault for the accident must pay for the resulting damages. This law is applicable to accidents involving "normal" vehicles as well as accidents involving Lyft vehicles.
If it is determined the Lyft driver is at fault, he or she must pay for the ensuing losses. If another driver is at fault, that driver must pay the Lyft driver as well as any passengers in the Lyft vehicle to compensate for their losses.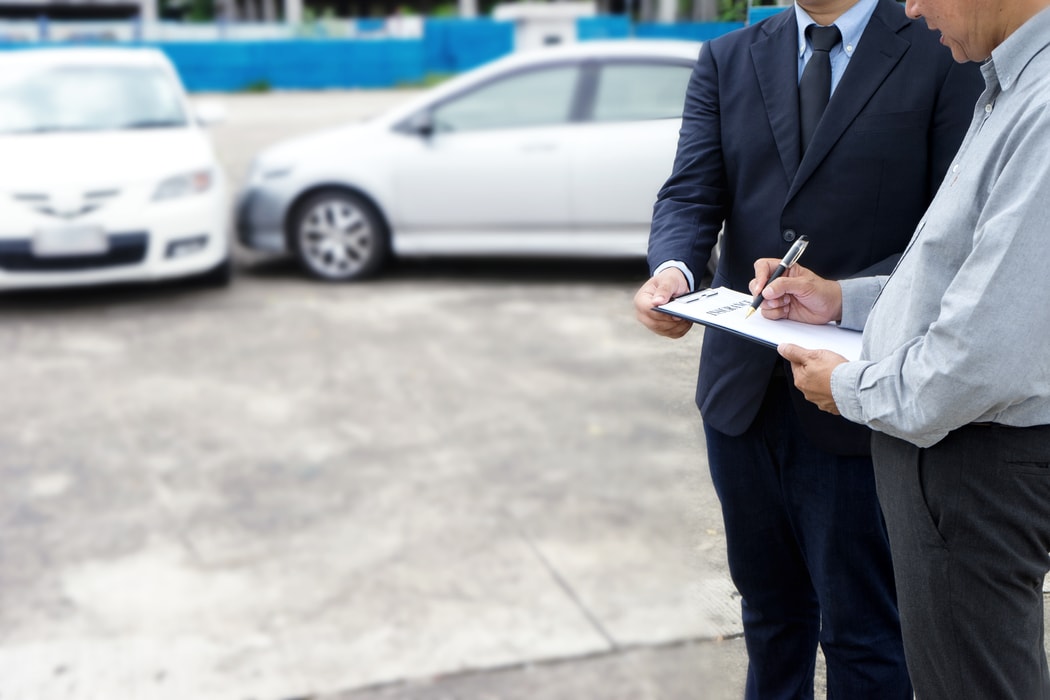 Lyft's Backup Insurance Policy
The average person does not have enough money saved to cover the losses stemming from an auto accident.
Thankfully, Lyft has a backup plan for such situations. Lyft passengers, drivers, and those in other vehicles may obtain compensation through Lyft's backup insurance policy. This backup policy covers the Lyft vehicle's occupants as well as Lyft drivers even if they are at fault for the accident.
This way, those hurt in the accident can recover their losses regardless of the Lyft driver's auto insurance situation. If the at-fault driver is not a Lyft driver, and has adequate auto insurance, the claim will not pass through Lyft's backup policy.
If the at-fault driver's insurance policy does not cover the damages or if he or she does not have insurance at all, Lyft's policy will apply as long as the driver was transporting a customer at the time of the accident or on the way to pick up a customer.
The insurance policy is in effect beginning at the time the driver accepts the request to the point at which the ride ends. Lyft's app documents these events right down to the second.
Liability in Rideshare Accidents
Determining who is liable for rideshare accidents can be challenging. However, one aspect of rideshare liability is crystal clear: the passenger is rarely ever found liable.
Liability in the context of rideshare accidents is a bit murky as insurance is typically split between the rideshare company's insurance policy and the driver's personal insurance policy.
In most cases, the driver's personal auto insurance company will immediately deny the claim. This is usually due to the fact that the driver driving for financial compensation as opposed to pleasure. Such individuals are considered "drivers for hire".
The rideshare insurance should apply in this situation to ensure full coverage. However, the details of the accident and the status of the driver might prompt the rideshare company to deny the claim.
Uninsured Drivers and the Importance of Rideshare Apps
Lyft and Uber provide coverage for accidents involving uninsured drivers. However, rideshare companies refuse to accept responsibility when the driver and company app are offline.
If the driver is responsible for the accident and the app is not working, rideshare businesses will do everything in their power to avoid paying the claim.
Compensation for Injuries
Those injured in Uber or Lyft accidents stand a chance of receiving financial compensation. Rely on our car accident lawyers for assistance. We will fiercely advocate on your behalf to obtain the compensation you deserve.
Lyft and Uber provide coverage to parties injured by their drivers. If the injuries are particularly painful, debilitating or costly, the injured party is eligible to receive upwards of tens of thousands or even hundreds of thousands of dollars in compensation.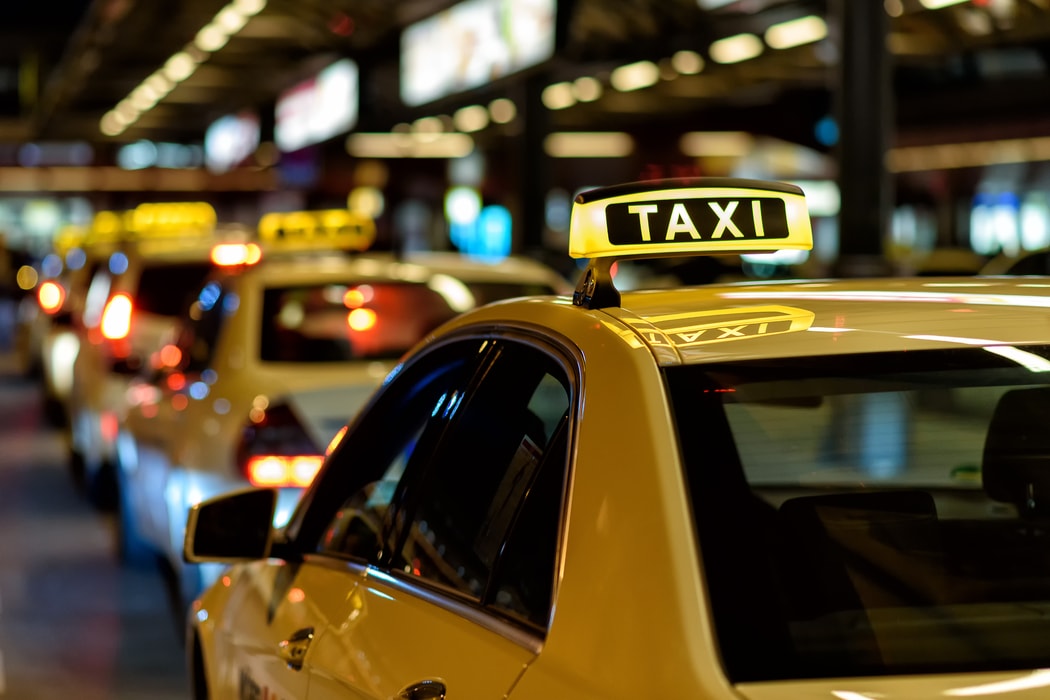 Taxi Accidents
Unlike rideshare drivers, taxi drivers are direct employees of taxi companies that own the vehicles. Those injured in an auto accident while riding as a passenger in a taxi should contact car accident lawyers in Las Vegas as soon as possible.
Our legal team is here to help you file a claim with the taxi company. We can help you obtain compensation to cover your accident-related damages. Write down the taxi driver's name along with the taxi company's contact information.
Taxi Accidents in Which Your Vehicle is Struck
If a taxi strikes your vehicle or motorcycle while you are inside or on it, your attorney will face the task of proving liability and damages. It might be necessary to defend yourself against the taxi business's claim that you failed to provide due care (negligence) to the taxi driver.
Taxi Accidents in Which You are a Passenger
If you suffer injury while riding as a passenger in a taxi, the main point of contention in the lawsuit will be the amount of damages. In most cases, taxi accidents are partially the fault of both automobile operators.
Let our car accident lawyers in Las Vegas handle this legal matter on your behalf. We will determine if it is prudent to sue the taxi business or the operator of the other vehicle involved. In some cases, it makes sense to sue a separate party partially or fully responsible for the accident.
The Best Car Accident Lawyers in Las Vegas are a Phone Call Away
Uber, Lyft, Taxi and other rideshare drivers who drive in a careless manner are just as liable for their transgressions as those who do not drive for a living. Even if the rideshare company's insurance policy supersedes that of the driver, the liability will still be on the rideshare company as opposed to innocent victims.
If you are involved in any sort of accident with a rideshare or taxi driver, contact our car accident lawyers in Las Vegas at Lerner and Rowe Injury Attorneys right away. You can reach us by dialing 844-977-1900. Our hours are 8am-5pm, yet we are available 24/7 to take your call.
If you prefer to contact us online, click the LiveChat feature in the bottom right-hand corner of our homepage. We offer free consultations. There is no fee whatsoever unless we win your case.
The information on this blog is for general information purposes only. Nothing herein should be taken as legal advice for any individual case or situation. This information is not intended to create, and receipt or viewing does not constitute, an attorney-client relationship.