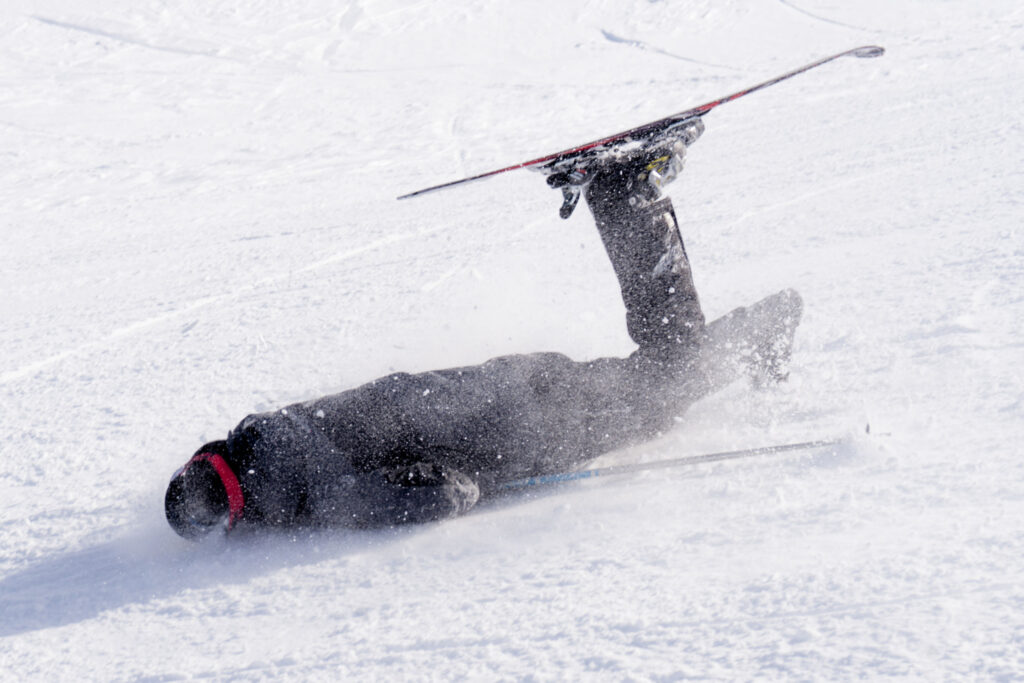 Despite being one of the flattest states in America, Northern Illinois has a surprising number of ski slopes. From Chestnut Mountain Resort to Villa Olivia, you can find quality skiing opportunities just a few hours' drive from Chicago.
But as with any winter sport, skiing can cause serious injuries. You can help reduce your risk of suffering a skiing injury in Illinois by following some simple guidelines.
What Are the Most Common Injuries in Skiing?
Depending on your skill level and which slopes you choose, skiing can result in a variety of injuries, from minor to catastrophic. Some of the most common skiing injuries include:
Knee injuries, such as MCL or ACL tears
Wrist sprains and fractures
Thumb injuries, such as UCL tears (commonly called skier's thumb)
Concussions and other traumatic brain injuries
Shoulder injuries
The good news? Many of these skiing injuries are avoidable.
How Important Is the Right Ski Safety Gear?
The right ski safety gear can mean the difference between a close call and a trip to the emergency room. Whether you're new to skiing or are a pro, all skiers should have basic protective gear, including skis, boots, bindings, and poles fitted by a professional, a helmet made specifically for skiing, tinted goggles, sunscreen, and adequately warm clothing (snow pants, a winter jacket, a hat, gloves or mittens, and a face covering, for starters).
Many ski resorts offer rental services if you don't have your own gear. Make sure to inspect rental gear for any signs of wear and tear that could affect their performance. If you think your skis, poles, or helmet may be defective or incorrectly fitted, speak up—it's always better to be safe than sorry!
How Do I Prevent Ski Accidents on the Slope?

Once you're wearing all the proper equipment (and have hopefully taken a lesson or two), you're ready to hit the slopes. But how exactly do you go about preventing a skiing injury in Illinois? What things should you avoid, and what can you prepare for?
One of the most important things to know as a skier is Your Responsibility Code. This seven-point checklist will help you ensure that you're keeping yourself and others safe.
Stay in control. If you don't know how to stop or avoid others on skis, you're not ready to hit the slopes yet.
Yield the right of way. The people ahead of you have the right of way. It's your responsibility to avoid them.
Stay visible when stopping. Don't stop if you'll be obstructing a trail or won't be visible to those behind you.
Yield when starting downhill or merging. Be sure to look uphill whenever starting downhill or merging onto a trail.
Prevent runaway equipment by utilizing your brakes.
Heed all posted signs and warnings. Areas that are marked as closed are off-limits for a reason.
Know your lifts. You should know to load, ride, and unload safely before using a lift.
How Do I Stop Myself from Falling While Skiing?
Some falls are inevitable when you're first learning how to ski, so the best thing you can do is learn how to fall (and get back up) safely. If you're falling, try to fall backwards to your right or left and land on your bottom. Avoid putting your hands out against the snow to break your fall, as this often leads to wrist injuries. Most importantly, try to fall sideways instead of between your skis, which won't stop you from continuing to slip and slide downhill.
When getting back up, be sure to keep your body close to your skis, which should be parallel to each other and perpendicular to the slope. You can put one hand in the snow for support before shifting your weight directly onto your skis and pushing hard with your legs to stand up straight, using your ski poles as support.
How Do I Avoid Skiing Collisions?

Collisions with other skiers or fixed objects can lead to serious injuries, including paralysis and even death. Therefore, knowing how to avoid skiing collisions whenever possible is crucial. Here are some quick tips for skiers of all skill levels:
Stick to slopes that are within your ability range. This includes your ability to stop, turn, and control your speed.
Even if you're a skilled skier, reduce your speed in designated slow zones, on beginner slopes, intersecting trails, or otherwise crowded areas.
Give other skiers plenty of room when passing.
If you're approaching terrain with low visibility, slow down.
Keep your eyes and ears open. Refrain from listening to music or using your cell phone while skiing, which can prove to be dangerous distractions.
Who Is Responsible for a Skiing Injury in Illinois?
Many ski resorts require signed release paperwork before issuing a ski pass. Similarly, many equipment rental vendors require a signed disclaimer before you can use their gear.
Most people don't read these forms or don't understand the legalese they contain. In essence, though, many of these required forms involve signing away your right to sue if you suffer a ski resort injury.
That means getting compensation in the event that you're injured on the slope is a much more difficult process, one that requires the assistance of an experienced ski accident lawyer. Whether you believe your ski accident was caused by a negligent or reckless skier or improperly maintained premises that led to a slip and fall, it's important to investigate all legal avenues thoroughly.
Get Help From a Personal Injury Lawyer
The Chicago personal injury lawyers at Lerner and Rowe Injury Attorneys are available 24/7 for those who have suffered a skiing injury in Illinois. To find out if you may have a personal injury case, contact our offices by calling 708-222-2222.
Our compassionate and dedicated legal team will schedule your free, no obligation case review to help you decide whether pursuing a claim is right for you. You can also talk to a representative online right now through LiveChat, or send us the details of your case for review by filling out this simple form.
Lerner and Rowe Injury Attorneys has helped thousands of clients obtain the financial compensation they deserve after an injury accident. We can help you, too. Learn more about our million dollar results. Remember, you don't pay us anything unless we make a recovery on your behalf.
The information on this blog is for general information purposes only. Nothing herein should be taken as legal advice for any individual case or situation. This information is not intended to create, and receipt or viewing does not constitute, an attorney-client relationship.