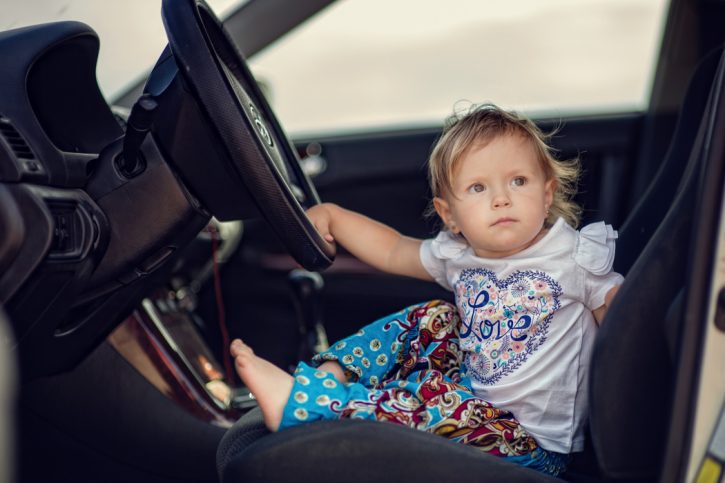 Under Illinois statute 720 ILCS 5/12‐21.6, it is illegal to leave a child unattended in a vehicle. According to the statute, an adult can be charged with breaking the law if they leave a child who is six years old or younger unattended in the vehicle for more than 10 minutes. So, what happens if you see a young kids alone in a vehicle and in possible danger? When can you break into a car to save a child? According to national statistics, there are approximately 37 children who die every year in this country from heat stroke because left alone in a vehicle.
However, there have already been 29 young victims already in 2017. July was the deadliest month in more than a decade, claiming the lives of 11 children, ranging from seven weeks to three years-old. The internal temperature of a parked vehicle can soar to 120 to 130 degrees, even if the temperature outside is lower. Our bodies shut down at 104 degrees. Once the temperature hits 107 degrees, death. If you do see a child who is has been left in a vehicle, immediately call 911 and check to see if any of the vehicle doors are unlocked. If there is, then open all the doors of the vehicle in order to cool it off.
If the child is in distress, then take them out of the vehicle and into shade. Keep the 911 operator informed of everything happening. With locked doors and the child in distress, let the operator know you are going to break a window to remove the child. Pick a window farthest away from where the child is.
Using a hard object – rock, tire iron, etc., pick a point at the window that is above the door lock. It may take multiple blows to the glass before it finally breaks. Next, wrap your hand and arm to protect it from the broken glass and reach in to open the door. Chicago's Good Samaritan Law should protect you from any criminal charges and/or a civil lawsuit for breaking into the vehicle.
Concerned about Chicago's Good Samaritan Law and your case?
Contact us today! The office of Lerner and Rowe Injury Attorneys looks forward to your call. We help you understand exactly how it applies to your case. We answer our phones at 844-977-1900 24/7.