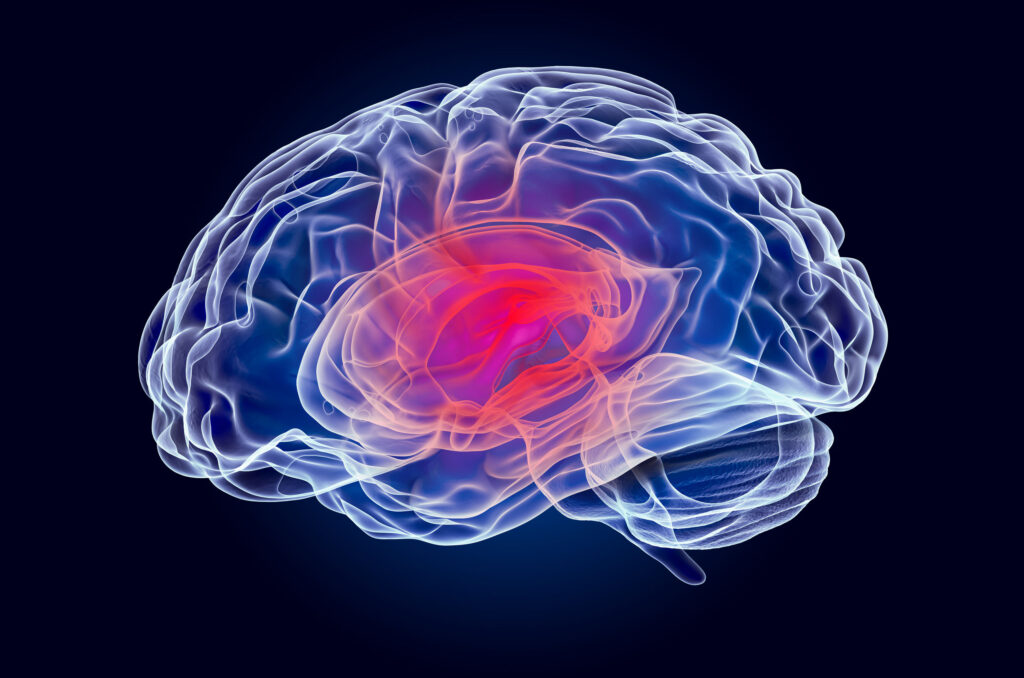 Traumatic Brain Injuries (TBIs) are serious injuries that may result in a variety of life-changing ailments. After an accident, you should be on the lookout for signs of a TBI, what causes them, prevention and treatment options, and how an attorney can help. The legal team at Lerner and Rowe Injury Attorneys is here with what you need to know about traumatic brain injury accidents.
What Are Traumatic Brain Injury Accidents?
Traumatic Brain Injury is a term for brain damage usually caused by external head injuries. Some things that can cause TBI include incessant or sudden shaking, slipping and falling, penetration of the skull by an object, automobile crashes, sports injuries, and the striking of the skull against an object (e.g. a windshield). While not all TBIs result in permanent damage, all TBIs require immediate medical attention.
Statistics
TBIs contribute to the deaths of thousands of people each year. In fact, TBIs are a factor in nearly one-third of all injury-related deaths in the United States alone.
According to the CDC, the people most vulnerable to TBIs include young children, older adolescents, and elderly people.
Furthermore, falls are the leading cause of TBI in general, while automobile accident injuries are the leading cause of TBI-related deaths. Luckily, though, most TBIs that occur every year are mild and most people recover from them.
FACT: Approximately 2.5-million people suffer from TBI each year, and males of all age groups are more likely to suffer from a TBI than females.
How Can TBI Affect Me?
How a TBI affects you depends on the seriousness of your injury. Mild TBIs are generally temporary and have less serious symptoms. Moderate to severe TBIs, on the other hand, involve more worrying symptoms and may cause temporary or permanent disabilities.
Some symptoms of mild TBI include the following:
Confusion/Disorientation
Headaches
Nausea/Vomiting
Problems with speech
Sensitivity to light or sound
Memory problems
Mood changes
A mild TBI is also known as a concussion. Generally, these types of brain injuries are not generally too severe and are only temporary. Still, proper recovery is crucial to ensure that the injury doesn't get worse.
Some symptoms of moderate to severe TBI include the above symptoms in addition to the following:
Chronic, severe headaches
Incessant nausea or vomiting
Convulsions/Seizures
Weakness/Numbness in fingers or toes
Loss of balance/coordination
Irritability, agitation, or restlessness
If you or someone you know suffer from any of these symptoms, especially after sustaining a head injury, seek medical assistance immediately.
Moderate to severe TBI, however, may cause permanent damage. Depending on the parts of the brain that are damaged, any of the following disabilities could occur:
Chronic seizures
Chronic vertigo
Permanent blood vessel damage
Severe infections
Chronic headaches
Ringing of the ears (tinnitus)
Paralysis of facial muscles/Numbness of the face
Altered sense of taste, smell, or vision
Memory problems
Learning difficulty
Communication problems
Risky behavior/Lack of self-control
Depression, anxiety, and mood swings
This is by no means an exhaustive list, so always consult a healthcare professional for more detailed information and prognosis.
NOTE: Even if your symptoms are sporadic or don't last for a long time, it's always prudent to err on the side of caution. Many TBIs have less serious symptoms on the surface, but if left untreated, can progress to far worse conditions.
How to Treat TBI
Immediately following a head injury/TBI, a medical professional will take necessary steps to ensure proper blood flow to the brain. The injured person will most likely undergo a series of tests such as MRI and CT scans, in addition to neurophysiological/neuropsychological tests, like testing the reflexes.
Medical professionals will also take care to ensure that blood pressure is stabilized. They will also make sure that the injured person is in a safe environment where they can try to stay calm while their condition is evaluated. The injured person's vitals will be monitored, and vigilant care will ensure they have what they need to recover.
Also, a medical professional may recommend that the injured person go to physical therapy, speech and language therapy, support groups, and a variety of other helpful recovery and rehabilitation classes.
NOTE: It's important to follow doctor's orders. Don't think, "I don't have to go to therapy. I'll be fine without it." Many people that suffer from TBI benefit from therapy, and you may not recover as well without it. When your doctor recommends something for you, you should follow their instructions. Additionally, not following up on a doctor's care could also negatively affect a personal injury claim.
How to Prevent TBI
Thankfully, there are many things you can do to help prevent a TBI. Here are some tips from the team at Lerner and Rowe on how to avoid severe head injuries:
Drive safely – Wearing seatbelts, following traffic laws, and driving defensively are all things you can do to prevent getting a TBI from an automobile accident.
Watch your step – Always watch your step, especially when near slippery or uneven ground. Be mindful of railings, and check the ground for surfaces that could cause you to slip.
Childproof your home – Install window guards, extra handrails near staircases, and retractable gates to keep your children from falling and suffering from injuries.
Wear helmets – Whether you're on a motorcycle or a bicycle, helmets are crucial to preventing head injuries. Always wear a helmet to keep yourself safe on your bike.
Keep an eye out – Stay vigilant of your surroundings, especially during the night. Keep your eyes peeled for predators that want to steal your belongings and potentially harm you.
TBI and the Law
If you or someone you know suffers from a TBI because of someone else's negligence or intentional actions, contact a personal injury lawyer immediately. Lawyers that know personal injury law can help you in many different ways so that you can focus on recovery. Here is what a personal injury lawyer from Lerner and Rowe Injury Attorneys can do for you:
Gather and organize evidence – A personal injury lawyer can help gather and organize the evidence necessary for your case. They know that building a wealth of evidence is crucial to receiving compensation.
No out of pocket costs – A personal injury lawyer can refer you to medical providers that will wait for payment until the resolution of your case.
Advise you – Personal injury lawyers can help advise you on what your course of action should be. For instance, is it better to use health insurance or liens, since those costs can be negotiated by your attorney. A proficient lawyer can provide the best legal strategy for the best monetary outcome. Also simple advice like: It is best to avoid talking about your accident on social media and you should never apologize in the event of an accident.
Relieve your stress – Stress relief can be a huge help for many. By reducing your stress, you'll be able to focus more on your recovery instead of the mountains of paperwork and other bureaucratic processes.
Charge the responsible parties – Your personal injury lawyer from Lerner and Rowe will seek justice against the parties responsible and pursue the compensation you deserve.
Represent you in court – If your case cannot be settled out of court, your personal injury lawyer will represent you in court. When you get hurt from someone else's intentional actions or negligence, you deserve someone who will stand by your side.
Need More Information about Traumatic Brain Injury Accidents and the Law?
If you need more information about getting compensation for traumatic brain injury accidents, contact Lerner and Rowe Injury Attorneys today. Our lawyers are available day and night for your personal injury needs. Call us anytime at 844-977-1900 for a free consultation. Also, feel free to contact us online and check out our LiveChat feature. Consultations are free, and we don't collect a penny until we win your case. So don't hesitate – contact Lerner and Rowe Injury Attorneys today!
The information on this blog is for general information purposes only. Nothing herein should be taken as legal advice for any individual case or situation. This information is not intended to create, and receipt or viewing does not constitute, an attorney-client relationship.