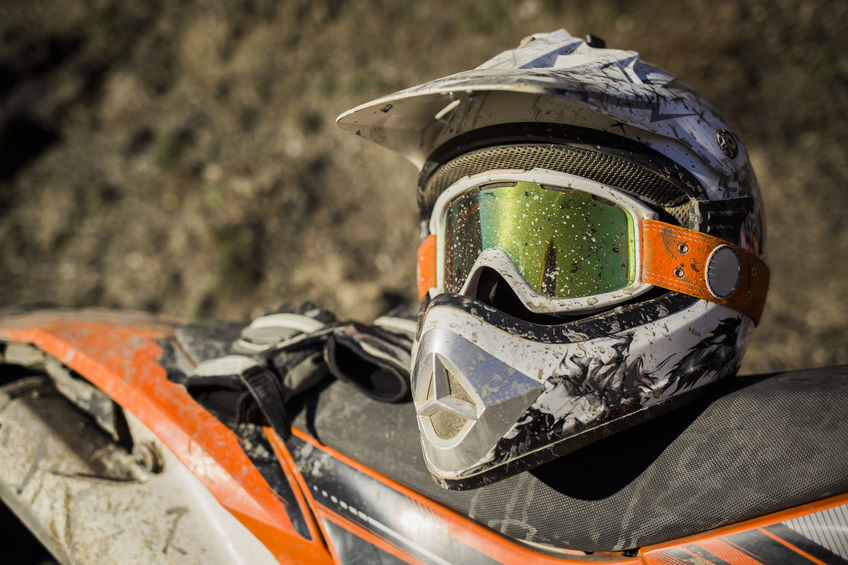 Whether you're riding a bike or a motorcycle, safety is a crucial component when you're on the road. One of the most important aspects of riding a bike or motorcycle is helmet safety. But just how do you know whether your helmet is right for you? Let Lerner and Rowe Injury Attorneys explain to you 5 tips to ensure a proper helmet fit.
Size
You shouldn't pick just any helmet to protect your precious skull. Your helmet needs to be tailored to your exact head size. First, measure the circumference of your head. This gets you the size you'll need. Next, find a helmet that is designed to fit you. The helmet should feel snug around anywhere that can be covered by a baseball cap.
If the helmet uses a universal ring, make sure it is properly adjusted. If there are pads on the inside, make sure they are the appropriate size. You should never feel pain while wearing your helmet. Pressure is OK, but pinching is not.
Position
The position of the helmet is crucial when thinking about helmet safety. For bicycle helmets, the helmet should sit level on your head overall but low on your forehead. You should not be able to fit more than two finger-widths above your forehead. You should be able to see the rim of the top of the helmet when you look up.
For motorcycle helmets, you generally just need to make sure it fits snugly and is the right shape for your head, since the helmet covers the whole head and not just the top.
Straps
Another critical aspect of helmet safety is the straps. You should make sure the straps for your helmet are properly adjusted. If the helmet leans forward too much, you should adjust the side straps and the chin strap. The chin strap should be tight while allowing space for two finger-widths. If the helmet rocks back and forth as you move, you should take the helmet off and adjust the straps accordingly.
Some motorcycle helmets have straps on the inside. If this is the case, pull them out before you put the helmet over your head and adjust the straps accordingly. Other motorcycle helmets have straps that more closely resemble bicycle helmet straps and may be easier to adjust.
Shape
The shape of the helmet is just as important as the size and position. You should wear a helmet that matches the shape of your head. Generally speaking, the accepted head shapes are round oval, intermediate oval, and long oval.
So, you should pick a helmet that is designed for your specific head shape. If you are a round oval and try on a helmet that is designed for someone with a long oval head shape, you can experience discomfort. A helmet that doesn't properly fit won't protect you during a crash!
Other Concerns
If you found a helmet that meets the previous specifications and is properly adjusted, that's all you need to know. However, some people still have questions. Here are just a few other things to keep in mind when picking out your helmet:
For bicycle helmets, you should be able to open your mouth wide and have the helmet tug downwards on your head.

The cheek pads in motorcycle helmets may feel snug and uncomfortable at first, but as long as they aren't hurting you, they are fine.

If you get in an accident, never reuse your helmet. Helmets are one-and-done protections, and once they fulfill their purpose, they should be disposed of.

You should buy a helmet that fits you in the present. Do not buy a helmet that you plan to grow into, as helmets that are too large will not protect against injury.
Do You Suffer from a Biking Injury?
If you suffer from a biking injury, contact Lerner and Rowe Injury Attorneys right away! Our experienced professionals work day and night to get you the compensation that you deserve.
You can visit our office during our business hours, which are Monday – Friday from 8 a.m. to 5 p.m. Additionally, give us a call anytime at 844-977-1900 If you prefer, you can contact us online and check out our LiveChat feature. Consultations are free, and we don't collect any fees until we win your case. So don't wait; contact Lerner and Rowe today!
The information on this blog is for general information purposes only. Nothing herein should be taken as legal advice for any individual case or situation. This information is not intended to create, and receipt or viewing does not constitute, an attorney-client relationship.