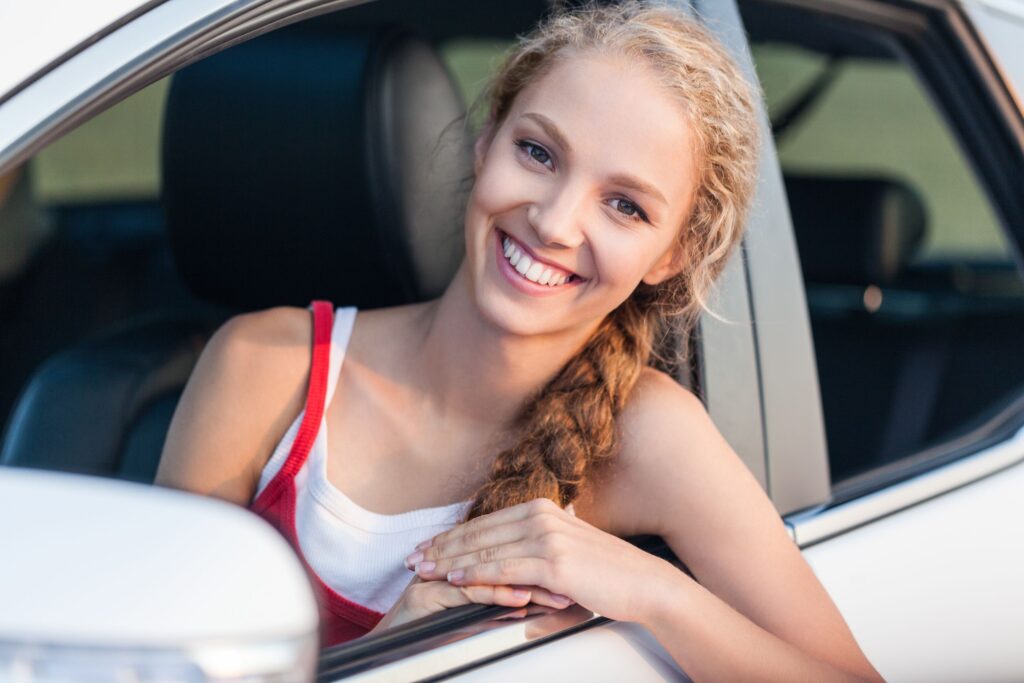 National Teen Driver Safety Week is October 18-24, 2020. Considering that traffic accidents are a leading cause of teen deaths, so it can be scary when your teen starts driving. Before you hand over the keys, you should talk to your children about teen driving safety and common mistakes that could lead to car accidents and injuries. Providing the correct information and imparting knowledge is an important aspect of teen driving safety. So, set a good example and get involved from the start to keep your teen safer behind the wheel.
Teen Driving Safety Facts
According to the National Highway Traffic Safety Administration (NHTSA), teenagers are twice as likely to get into fatal car wrecks than adults. While Nevada's aggressive "Zero Teen Fatalities" program helped the state achieve a drop in teen fatalities, the Centers for Disease Control reports that nationwide, six teens are killed in car crashes every day in preventable car accidents. Immaturity and driver inexperience that lead to mistakes are primary factors contributing to deadly crashes. Other teen driving safety concerns include:
Driving with Teen Passengers
Not Using Seat Belts
Reckless or Risky Driving Habits
Nighttime Driving
All teens are likely to make driving mistakes, but crash risk is highest in the first year of having a license to drive. Adults can help prevent car accidents and increase teen driving safety by discussing proper technique and safety practices with your teen so they know how to avoid or correct common mistakes.
Common Teen Driving Mistakes
Inexperience is the number one culprit in teen car accidents and injuries. Things like over-correcting, which makes a dangerous situation worse, require emergency handling skills that only come with more time behind the wheel. As teens gain more experience, they learn to anticipate and compensate better for dangerous situations. Some errors in judgement, however, are poor choices, such as driving under the influence, driving while tired, and other preventable driving mistakes.
Distracted Driving
Distracted driving is a leading cause of teen deaths, with 3,450 lives claimed in 2016. Distractions make it harder for teens to notice and correct dangerous situations while driving. Texting and talking on the phone are the biggest sources of distracted driving.
Other distractions include eating, drinking, messing with the radio, talking to passengers, putting on makeup, or anything that takes your eyes off the road and your attention away from driving.
In Nevada, texting, accessing the Internet, or using handheld cell phones while driving is illegal. Making sure that your children understand the importance of focusing on the road is a crucial aspect of teen driving safety.
Riding with Friends in the Car
Besides being a distraction, teens driving with teenage friends in the car may cause them to drive more aggressively than they normally would. Teen drivers are also 2½ times more likely to engage in risky behaviors while driving with one of their peers and three times more likely when driving with multiple passengers. Research shows fatal crash risk goes up in direct relation to the number of teenagers in the car.
Riding Without a Seat Belt
Seat belt use is lowest among teen drivers. Historically, the majority of teens involved in fatal crashes are riding unbuckled. Seat belts save lives and play critical roles in eliminating or reducing the severity of injuries. Of the teen drivers involved in fatal crashes in 2016, a total of 818 teen drivers and 569 passengers in vehicles driven by teen drivers died in traffic accidents. Further, 58% of those teen passengers were not wearing seat belts.
Risky Driving Habits
Reckless driving includes many poor driving choices like speeding. While speeding is a big risk for any driver, inexperienced drivers often have a tougher time judging speed and how long it takes to stop. Unfortunately, as teens gain confidence driving, their risky speeding behavior often increases.
In fact, speeding was a factor in 32% of the fatal crashes involving teen drivers in 2016. Although teen driving safety begins with a thorough knowledge of the rules of the road, applying them and exercising safe driving habits is equally important.
Driving at Night
While not always preventable, nighttime driving brings even more risk for teen driving mistakes. Night driving increases crash risk for all drivers, but that risk is even higher for inexperienced drivers. Statistics show that teens are more likely to be in a serious accident after dark, because there is less time to see and react to various road dangers.
Nevada Teen Driving Laws
To help combat inexperience and teen driving mistakes, Nevada enacted Graduated Driver Licensing laws to give teen drivers more time to learn complex driving skills under less risky circumstances. Some Nevada teen driving laws and restrictions include:
New drivers under 18 must complete a driver's education course.
Drivers may obtain an instruction or learner's permit at 15½ after passing a knowledge test with a score of 80% or better.
Permitted drivers must drive with a licensed driver (21 or older with at least one year of driving experience) seated next to them at all times.
Permitted drivers must complete 50 hours of supervised behind-the-wheel experience with 10 hours completed after dark.
Proof of required 50 hours of experience must be submitted via the RoadReady app or form DLD-130.
At age 16, permitted drivers holding a valid permit for at least six months may apply for a full license if they have not had any moving violation convictions, at-fault crashes, or type of alcohol or drug convictions in the six months prior to applying.
Must pass a skills test in a properly registered and insured motor vehicle.
Once a teen receives their new license, they are still held to certain driving restrictions such as:
No passengers under 18 years old who are not immediate family for the first six months.
No driving between 10:00 p.m. and 5:00 a.m. unless it is for work or a school event. This restriction lasts until age 18.
Any detectable amount of a controlled substance or a blood alcohol content of .02 or higher, if you are under 21, results in arrest.
License may be suspended for habitual truancy, firearms violations, and non-driving-related drug or alcohol convictions.
How Parents Can Help
Teenagers often see a driver's license as a step toward adulthood, but you may be unsure if your teen is ready for the road. You're likely right. Half of all teens will be involved in a car accident before graduating high school. Even if you think they are not listening, you are your children's biggest influencer and integral to them learning good teen driving safety habits. Get involved and share important tips to help them avoid car accidents and injuries. Teach them to be a better driver by:
Providing a minimum of 30-50 hours of supervised driving practice over at least six months.
Practicing on a variety of roads, at various times of day, and in various traffic and weather conditions.
Practicing nighttime driving.
Stressing the necessity of constantly scanning for potential hazards, including other motorists, pedestrians, bicyclists, animals, and road debris.
Limiting the number of teen passengers to one for at least the first six months of driving.
Ensuring your teen is off the road by 10:00 p.m. until they turn 18.
Requiring seat belt use on every trip.
Not allowing any activities that take your teen's attention away from driving, especially texting.
Ensuring your teen always follows speed limits and adjusts their speed to match road and weather conditions.
Being a good role model by never drinking and driving, and reinforcing this message with a Parent-Teen Driving Agreement.
In inclement weather, it is even more dangerous for young drivers to be on the road because of their inexperience with handling vehicles in these situations. Teach your teen how to confidently handle weather challenges and/or send them to a driving school to learn appropriate vehicle control techniques.
Hire Top Attorneys for Car Accidents and Injuries
In a wreck? Need a check?™ If your teen has been injured in a traffic accident, call the experienced personal injury attorneys at Lerner and Rowe Injury Attorneys. We specialize in claims involving car accidents and injuries and bring experience, skill, and passion to your case. We offer free initial consultations and no fee unless you win your case.
Get in touch with us via our convenient online LiveChat or visit our office from 8:00 a.m. to 5:00 p.m. We are also available to take your call 24/7 at 844-977-1900.
The information on this blog is for general information purposes only. Nothing herein should be taken as legal advice for any individual case or situation. This information is not intended to create, and receipt or viewing does not constitute, an attorney-client relationship.