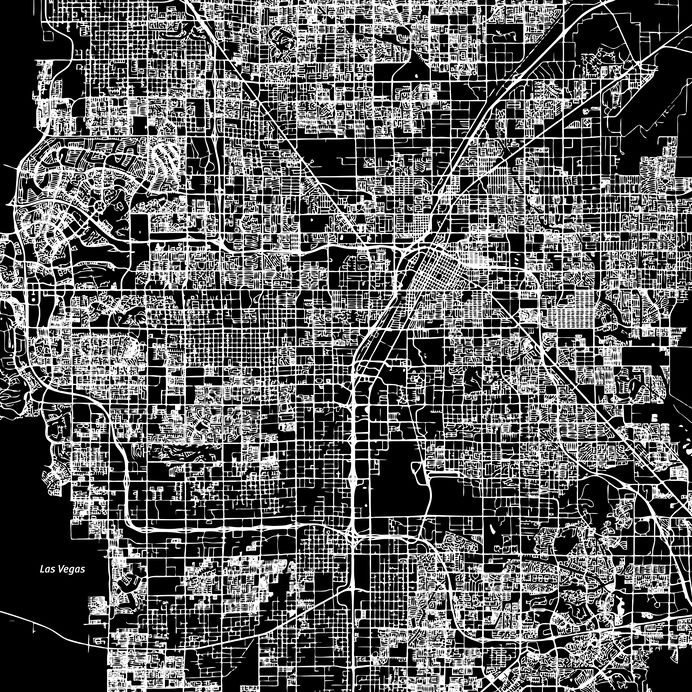 Las Vegas has some of the busiest intersections in the country, which isn't surprising. With over 640,000 locals and more than 42 million tourists visiting the city each year, there are bound to be accidents in these congested, busy areas. However, it's not only the hustle and bustle of Las Vegas life that makes these areas dangerous. Read on to learn what REALLY caused the 28 deaths that happened at these 3 deadliest intersections in the last 3 years.
Have you suffered an injury in a Las Vegas intersection? There's a chance you could be entitled to monetary compensation. Reach out to Lerner and Rowe Injury Attorneys to find out.
Most Dangerous Intersections
Areas near the most popular Las Vegas attractions tend to be the most bustling areas, and for good reason. The more interesting, shocking, or unique the attraction, the more people flock towards it. It's no surprise that intersections along the Strip have their share of accidents and subsequent injuries/fatalities. However, the top three most dangerous intersections, determined by the Department of Public Safety, are not in these areas.
Boulder Highway and Nellis Boulevard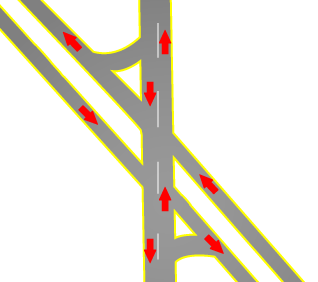 Boulder and Nellis intersect near Sam's Town Hotel & Gambling Hall. The confusing connectors at the intersection cause even the most experienced Las Vegas local to lose their sense of direction.
Combined with the usual hectic nature of Boulder Highway, and tourists lugging RVs and travel trailers to the Sam's Town KOA, this intersection is one of the three most dangerous in Las Vegas.
I-215 and I-15 Highways
If you live in Las Vegas, you probably enter "the 15" or "the 215" daily. If you visit, it would be hard to avoid these main interstates.
From this intersection, northbound I-15 takes drivers past the Strip and Downtown, eventually leading out of the city to Las Vegas Motor Speedway. Beyond, the highway continues briefly into Arizona and onto Utah. This makes it a popular route for anyone heading to Mesquite, Zion National Park, Brianhead, and more.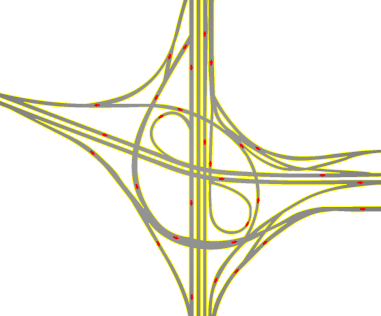 Southbound I-15 will lead you past the Silverton, Southpoint, and M casinos, then out of the city past towns like Goodsprings, Jean, and Primm. Drivers can continue to follow I-15 Southbound into California, a Nevadan's closest chance at buying a lottery ticket.
Eastbound from this dangerous intersection, I-215 leads towards Mount Charleston and Red Rock Canyon National Conservation Area. Westbound, I-215 swings low into Henderson.
The intersections of the 215/15 and Boulder/Nellis account for half of the 28 total deaths that occurred in the 3 most dangerous intersections in Las Vegas. In the next intersection, 14 total fatalities happened.
Most Dangerous Intersection: Flamingo Road and Pecos Road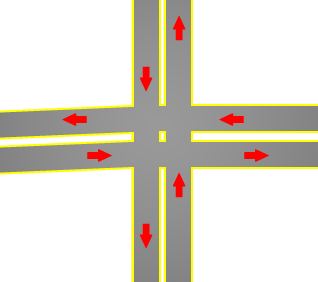 The most fatalities at a single intersection in occurred at Flamingo and Pecos. This is especially interesting because this intersection, while a busy one, is not unlike hundreds throughout the Las Vegas valley. The area around the intersection is congested; full of shops, restaurants, gas stations, offices, and apartment buildings. This is normal for any basic neighborhood intersection in Vegas.

So, why was this intersection so much more dangerous than the others? It seems that human error, not the intersections, are to blame.
Human Error
Many things can contribute to the cause of a deadly crash. Ultimately, you are in control of some of these contributing factors. These next 25 tips for avoiding injuries at dangerous intersections could save your life. Especially, pay attention to the last one.

25 Dangerous Intersection Driving Tips
1 – Drive defensively by keeping your eyes open. Doing so also allows you to anticipate the next moves of the other drivers around you.
2 – Slow down. Maintaining a slower speed when entering an intersection can save you from a myriad of problems by helping you observe the entire area. It can also help you avoid unexpected movements from drivers close to you.
3 – Don't use your phone. Especially, don't use it to text while driving. Taking your eyes off the road is like driving with your eyes closed, and with a busy intersection ahead, you may be blinded to another vehicle headed straight for you.
4 – Don't be distracted. In addition to leaving your phone in your pocket, don't become distracted by other things. Common driving distractions can include eating, drinking, putting on makeup, talking with passengers, and more.
5 – Drive actively. Do not let driving become an afterthought. To keep your mind on the task at hand, check your mirrors consistently and assess the ever-changing situations around you.

6 – Make eye contact. You share the road with drivers who are distracted. If you reach a four-way stop intersection and feel that the driver next to you is not paying attention, try to make eye contact before moving into the road at your turn. Eye contact between you and a pedestrian or cyclist can also save a life.
7 – Look around obstacles. Just because the city allows a post or some other obstacle to be in your line of sight from oncoming traffic doesn't mean the traffic isn't there. Slowly move forward until you get the big picture, then continue driving if safe to do so.
8 – Look both ways. Doing this heightens your chances of seeing a bad situation before it happens.
9 – Check before entering, even if you have the right of way. Many motorists either do not understand basic traffic laws or ignore them altogether. Remember that at a four-way stop intersection, the pattern should follow clockwise after the vehicle that first stopped at the intersection.
10 – Double check for pedestrians and cyclists. Collisions between vehicles and pedestrians/cyclists are especially devastating.
11 – Use turn signals. Have you ever been frustrated because you had no idea where the person ahead of you was traveling? Avoid doing this to other drivers by always using your turn signals. Turn signals let others know that you will be turning, and subsequently slowing for that turn.
12 – Stop your vehicle for an oncoming red light. Anxious drivers entering the intersection on their green light may not check to see if you are coming. They may enter the intersection as soon as the light turns green, and your vehicles could collide.
13 – Be in the correct lane. Last minute lane switches at intersections can be deadly, and frustrating for drivers around you.
14 – Take extra care looking for red light runners. When your light turns green, take a second to creep forward, looking both ways into traffic, before accelerating. Also, don't assume that traffic cameras will be there to catch the accident on film.
15 – Don't rush the light. Rushing the light causes you to close the space between you and the driver ahead of you. If they suddenly stop, you may not be able to stop in time.
16 – Keep one car length between you and the car ahead of you as you wait. Some drivers may need to make even more of a space gap. Taking this precaution helps ensure that if you are rear-ended, only one end of your car will be damaged. Leaving extra space may even give you a way out if you hear squealing brakes approaching behind you.
17 – Pay attention to the sun. Especially at sunrise and sunset, the sun plays a key role in daily commutes. Have sunglasses on hand and use your vehicle's sun visors to avoid the brightness in your eyes.
18 – Watch blind spots. Your vehicle has its own set of blind spots. Be sure to check them by physically turning your head when appropriate, and again, always checking mirrors.
19 – Watch for erratic drivers. Swerving, driving too slowly, and changing speeds consistently are all signs of possible impairment. Avoid these drivers and plan an escape route if necessary.
20 – Plan for slippery conditions. If rain or snow is in the forecast, drive with extra caution. Also, slow down before intersections earlier than you normally would, in case you begin to slide into the intersection.
21 – Watch out for drivers entering intersections at high speeds. It is very unlikely they will see you, a pedestrian, or a cyclist. If you see one coming, wait in your place until you know where their path is taking them.
22 – Keep music low. This will allow you to hear honks coming from other cars and any sirens possibly entering the intersection.
23 – Tailgaters follow you closely and are very likely to rear end you. Ignore them as best you can, and do not get too frustrated. If possible, switch lanes to let them pass you. Tailgaters pose a very dangerous threat, and could easily push you into the car ahead of you while waiting for a light to change.
24 – Watch the brake lights of the cars ahead of you as you approach an intersection. If they light, slow down. This will help you keep your distance from the other vehicle.
25 – The most significant cause of Las Vegas area traffic deaths? There was a 25% jump in fatalities of people not wearing their seatbelts. SEATBELTS are the best line of defense against injury and death in a vehicle. There is no excuse to not be securely fastened into your car as you drive. Help friends and relatives to remember this when they are in the car. This will help Las Vegas roads be even safer.
In short, there were 331 traffic deaths in Nevada in 2018, rising from 2017's 309. We can make that number lower this year. Follow these 25 driving tips, and talk with loved ones about also practicing safe driving.

What Can I Do If I'm Hurt in an Accident?
Above all, at Lerner and Rowe Injury Attorneys we want you to remain as safe as possible on Nevada roads. If you do suffer an injury, let us help. Call Lerner and Rowe Injury Attorneys at 702-877-1500. You can also use our live chat feature/free case review form to speak directly with a law firm representative. We will fight to get you the compensation you deserve. Furthermore, with completely free consultations, there is no risk. Reach out today!
The information on this page is for general information purposes only. Nothing herein should be taken as legal advice for any individual case or situation. This information is not intended to create, and receipt or viewing does not constitute an attorney-client relationship.