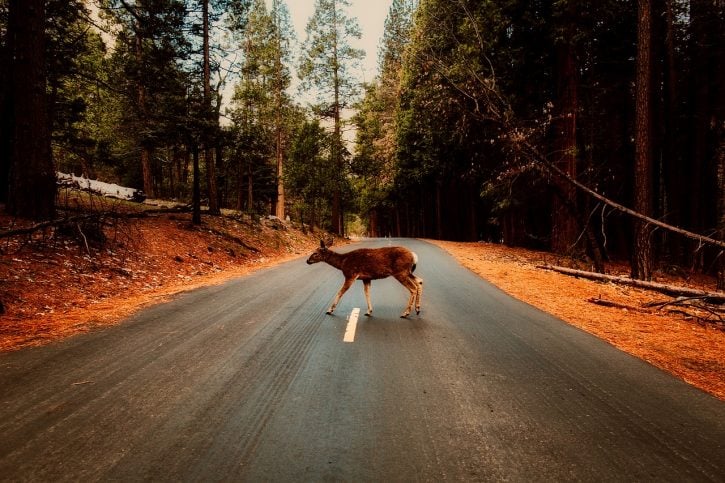 With all the new construction in the Valley, coyote sightings become more and more common. Unfortunately, sometimes they wander into the road. Driving along and one suddenly appears in the middle of the road. It can startle even the most experienced driver. Animals running into the road are among the top causes of car crashes.
Hitting animals while you are driving can be traumatic. While you may feel guilty about hurting an animal, swerving to avoid it could cause a worse crash.
Unfortunately, these types of Las Vegas crashes happen frequently.
Some tips to follow to avoid Las Vegas crashes with animals include:
Stay at the scene and try to find assistance for the animal and try and track down the owners. Nevada may also charge a driver with animal cruelty if you hit a dog with your car and do not try to offer assistance.
Be cautious when approaching the dog or animal. If you cannot get near the animal to help, phone Las Vegas Animal Control or 911 for help.
If it is a dog, get it to a veterinary hospital, as the vet may assist in locating the owner if there is a microchip. medical expenses could fall on you if you brought the dog to the vet and an owner cannot be located.
Take photos of the accident and obtain relevant and necessary documents including the vet's medical records.
If you have experienced injuries due to the animal accident or if your vehicle has sustained damages, you may file a claim through the pet owner's homeowner's insurance policy. In these matters, the dog owner would be at fault, since they must ensure their dogs are always restrained. If the owner cannot be located, your own insurance may pay under comprehensive coverage.
Drivers must stay alert. Animal related accidents have been steadily rising in Las Vegas. Fall is peak time for unexpected animal collisions on the road with the earlier change to dusk. Contact us today and learn how we can help you.