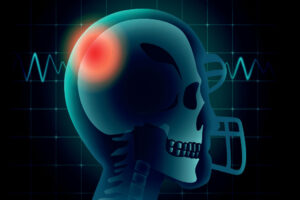 Spring is here with summer just around the corner. Which means that whether it's as players or supporters of our favorite teams, we're all getting ready for the upcoming sports season. As a law practice whose services include acting as an accident lawyer, this is also the time of year when we see families devastated by preventable sporting injuries. So, we thought we'd share some important safety tips to help reduce risks that may result in a head injury.
If You Can't Prevent, Reduce Risk
Head injuries are some of the most common and most dangerous types of sporting injuries out there. Worse, if they are not treated properly at the time, they can lead to serious long term effects.
The only sure fire way to prevent sports-related head injuries is to avoid playing sports. However, there are a few ways you can reduce the risk:
Always use proper equipment, and make sure that equipment is inspected frequently, and replaced when necessary.

Make sure that you're only playing on teams that have experienced and knowledgeable coaches. Poor coaching and leadership is one of the biggest causes of all sports injuries, not just head injuries.

Ensure that kids do not enter full contact sports earlier than recommended.

Make sure that the team your loved ones play for have a documented policy for dealing with head injuries, and that they enforce down time after one occurs.

If your children or loved ones play contact sports like football, make sure they also have a neck strengthening program in place, to help prevent neck injuries.
Head and neck injuries are not entirely preventable, but with some care, the right equipment and the right training and processes, they can be reduced.
If Injuries Do Occur
Any sports activity involves some level of risk. If you or your child is injured during the normal course of play, then you are generally responsible for medical expenses and other damages.
On the other hand, if injuries were caused by negligence or through direct action of another person or organization, you should contact a personal injury attorney as you may be entitled for compensation.
At Lerner and Rowe, our legal team includes an accident lawyer and certified personal injury attorney. We have experience predicting short and long-term costs depending on age, income and the severity of injuries. Reach us by phone at 602-977-1900, or via our website. We're always ready 24/7 to give you the best personal injury legal representation.