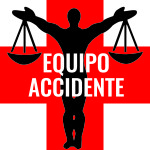 Our Tucson personal injury law firm is pleased to partner with Equipo Accidente through sponsorship of a free CPR certification class on April 16th.
Registration for the CPR class will be held on Monday, March 28th at 3225 South 12th Ave. Tucson, AZ From 9:00 AM to 6:00 PM. Please note that a legal form of identification is required to register.
Free Bilingual CPR Classes in Tucson
Classes will be held in both Spanish & English and have an age requirement of 12 years of age and older. Anyone under 18-years-old must be accompanied by an adult to register.
For more details about registration and classes, please contact Equipo Accidente at 520-624-6552.