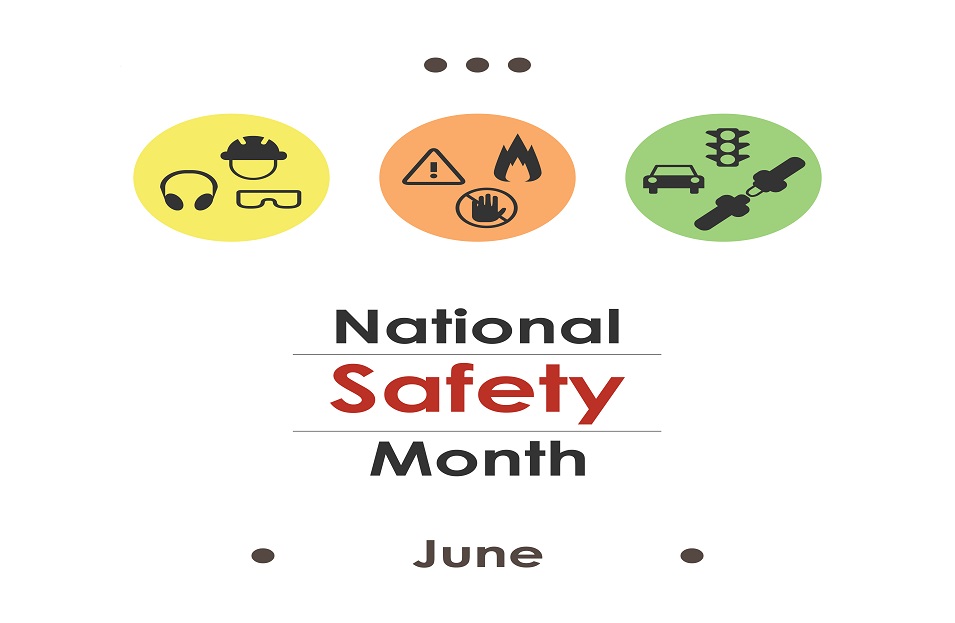 When you think of dangers that could take your life of that of a family member, serious diseases such as cancer probably come to mind. Preventable injuries, however, are the fourth leading cause of death in the U.S.
National Safety Month is the ideal time to call attention to the National Safety Council's risks by age group – and steps to avoid them – to help you make safe decisions for yourself and your family:
Under 12 months
Top risk
Mechanical suffocation
How to avoid
Don't let your child sleep with you on the bed or sofa. They should sleep in a crib.

Place babies on their backs when it's time to sleep.

Keep stuffed animals, blankets, and toys out of the crib.

Make sure the sheet and mattress fit tightly.
Age 1 to 24
Top risk
Traffic accidents
How to avoid
Always use a seat belt, and keep children in age-appropriate safety seats.

Keep children 12 and under in the back seat.

Ride with teens even after they get their license so they can get more experience.

Don't use cell phones or other devices while driving. Even hands-free versions are too distracting.
Age 25 to 64
Top risk
Poisoning (mainly through prescription pain medications)
How to avoid
Keep the number for the

Arizona Poison and Drug Information Center

– 1-800-222-1222 – posted.

Don't share your prescriptions with others or take someone else's.

Be very cautious when taking

opioids

.

Look for alternatives to prescription medications, such as lifestyle changes.
Age 65 and older
Top risk
Falls
How to avoid
Make sure your home has good lighting.

Utilize assistive devices such as grab bars in the tub and shower.

Wear comfortable shoes, but avoid slippers, which can cause you to trip.

Improve your balance by exercising.
Make sure you're keeping yourself and your family safe during National Safety Month and beyond. And if you've been hurt by someone else's negligence, please contact an attorney at Lerner & Rowe. We were voted Best in the Valley for a reason!