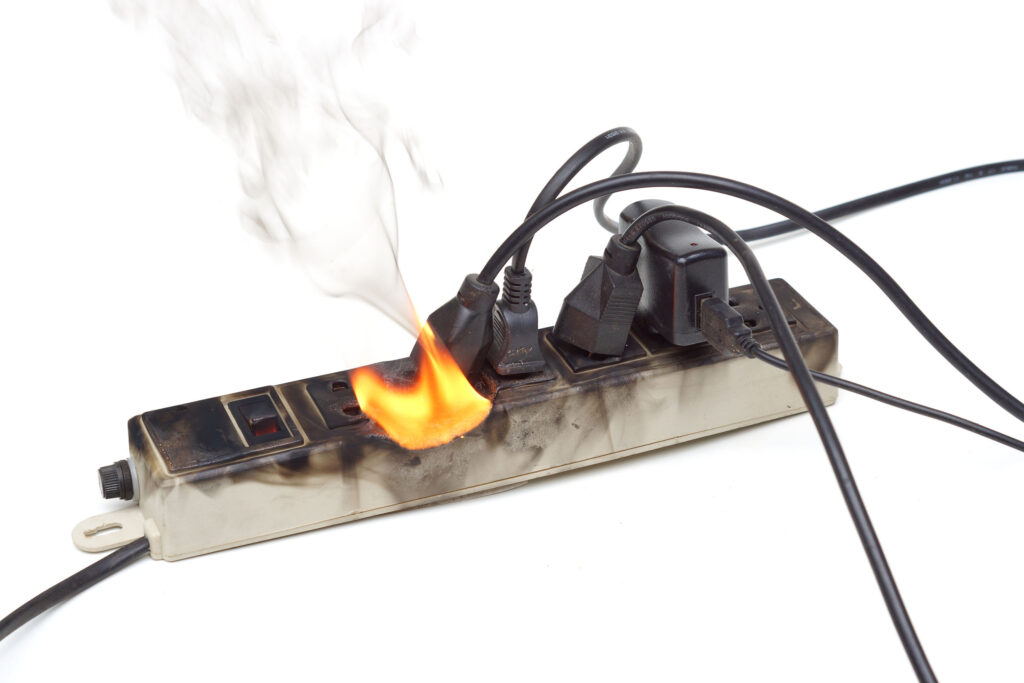 National Burn Awareness Week takes place from February 7 to February 13, 2021. Organized and Promoted by the American Burn Association (ABA), this year the organization aims to raise awareness of the dangers of electrical burns. While many people associate electrocution injuries with shock, they also cause a high number of burn injuries. Defective appliances, faulty or overloaded wiring, and more can lead to electrical burns.
To help you and your family stay safe from electrical burns, Lerner and Rowe Injury Attorneys has put together a list of Burn Awareness Week 2021 safety tips.
Be Conservative with Your Power Outlets
Although multi-outlet surge protectors are a great convenience, they can also be a great danger. It's easy to overload surge protectors with high-drain appliances. Doing so can lead to an electrical fire that results in a burn. To avoid these types of accidents, the ABA recommends:
Plugging major appliances directly into a wall outlet
Never using extension cords or surge protectors with high-drain appliances
Limiting the use of heat-producing appliances to one per outlet
Appliances like electric clothes dryers and oven ranges can draw power in excess of 5,000 watts. That's a heavy load for one outlet to handle. Adding additional load to that outlet or relying on cheap or faulty extension cords could be disastrous. Follow the ABA's guidance so that you can use high-drain appliances with peace of mind.
Practice Proper Battery Safety
Most batteries, battery charges, and battery-powered devices have safety protections built into them, but that doesn't mean they're fool proof. Using proper battery safety, especially with high-drain lithium-ion batteries, is essential.
The simplest step towards strong battery safety is being mindful of the positive and negative contacts on your batteries. Inserting the batteries the wrong way in older chargers and devices could cause a short that leads to an electrical burn.
Additionally, many vaping devices use high-powered 18650 or 21700 batteries. Some vapers are ignorant of the fact that these batteries should always be stored in a case when not in use. Some vapers simply keep them in their pockets. If those batteries come into contact with metal objects, such as coins and keys, they could cause pants to be on fire (literally!).
Inspect Extension Cords and Surge Protectors
Most people use extension cords and surge protectors for convenience, but not everyone inspects them regularly. These products do not last long and are meant to be replaced. For extension cords, it's important to check for cracks, frayed sockets, frayed wire, and loose connections. Any one of those conditions could lead to an electrical burn.
Many people keep surge protectors until they fail. That can be a huge mistake. Most surge protectors last between three to five years before needing to be replaced. While a good surge protector will close its circuit in the event of failure, cheaper and older models might not. Replacing surge protectors as needed could help prevent a costly house fire.
Share These Burn Awareness Week Safety Tips
Lerner and Rowe hopes that you share these Burn Awareness Week safety tips with your friends and family. Having strong knowledge of the causes of electrical burns is the first step in avoiding them. However, some electrical burns happen through no fault of your own. In those cases, contact our team for immediate assistance. We can help you find the care you need and win you the compensation that you deserve for your personal injury.
Lerner and Rowe is available 24/7 by phone at 844-977-1900 and online through encrypted contact form or LiveChat. Not only do we offer free consultations, but your entire case is free unless we win. Don't let the insurance company low-ball you burn injury settlement. Contact us today and be on your way to receiving the highest compensation possible.
The information on this blog is for general information purposes only. Nothing herein should be taken as legal advice for any individual case or situation. This information is not intended to create, and receipt or viewing does not constitute, an attorney-client relationship.