More than ever this year, consumers who go black Friday shopping in brick-and-mortar stores are at risk. While in years past the biggest safety concern was personal injuries stemming from rowdy crowds, slip and fall hazards, and increased traffic, this year the biggest threat to shoppers is COVID-19.
While many retailers have taken precautions to limit in-store shopping surges and many sales have gone online, millions of Americans will likely still hit their local malls and big-box stores this Friday looking for great deals.
The safest thing to do, of course, is to stay home. However, if you are planning on venturing out, it's important that you have a plan in place to protect you and your family from injury and illness. With that in mind, Lerner and Rowe created the following guide to Black Friday shopping safety.
Who Should and Shouldn't Go Out On Black Friday
In an ideal world, no one would be patronizing non-essential retailers in person during the coronavirus pandemic. The good news is that crowds should be a lot smaller this year due to both capacity limitations and the fact that many top retailers have spread out their holiday deals over weeks instead of one weekend.
That being said, you should still be extremely careful about who in your household participates in Black Friday shopping this year. In fact, the Centers for Disease Control and Prevention (CDC) has designated shopping in crowded stores around Thanksgiving as one of the most high-risk activities for spreading COVID-19.
If any of the following apply to you or a loved one in your household, steer clear of in-person shopping this Black Friday:
You or a household member have been exposed to COVID-19 in the past 14 days.
You or someone in your household have symptoms of COVID-19.
You or someone in your household are awaiting COVID-19 test results.
You or a household member have been diagnosed with COVID-19 and have not yet met the criteria for when it is safe to be around others.
You or someone in your household is pregnant.
You or someone in your household has a medical condition such as a weakened immune system, heart condition, obesity, COPD, kidney disease, or sickle cell disease. (Those with conditions such as asthma, type II diabetes, high blood pressure, liver disease, neurological diseases, or disabilities may also be considered high-risk).
You or someone in your household is an older adult (the older you are, the higher risk you have of becoming severely ill).
Making a Black Friday Shopping Safety Plan

Regardless of the COVID-19 pandemic, it's prudent to make a Black Friday shopping safety plan each year. There are many safety factors, and a little forethought can save you a whole lot of trouble. Here are some things to consider before you go.
Use Curbside Pickup
It used to be if you wanted to get that 72" TV, you had to wait in line for hours (or even days). Needless to say, standing in line with hundreds of strangers for an extended period of time isn't conducive to stopping the spread of the virus. Instead of arriving super early, look for stores offering curbside pickup options to minimize the amount of contact you have with others.
Watch Out For Cars and Pedestrians
Parking lot traffic tends to get a little wild around the holidays. Limited parking may lead to aggressive driving, speeding, and all-around risky situations. Be sure to be on the lookout both for pedestrians and other vehicles while out shopping. Also, do yourself a favor and never fight over a parking spot—the ensuing road rage is never worth it. Give yourself extra time to arrive and find a suitable place to park.
Be Aware of Your Surroundings
This year, it's more important than ever to be aware of your surroundings, not only in the parking lot but inside stores as well. In addition to wearing a proper face mask, make sure you adhere to all posted social distancing restrictions and capacity limits. Understaffed shops may also be more likely to have unsecured product displays, tripping hazards, or otherwise neglected or unsafe premises. Watch where you're going, respect others' space, and report any concerns to store management.
Online Black Friday Shopping Safety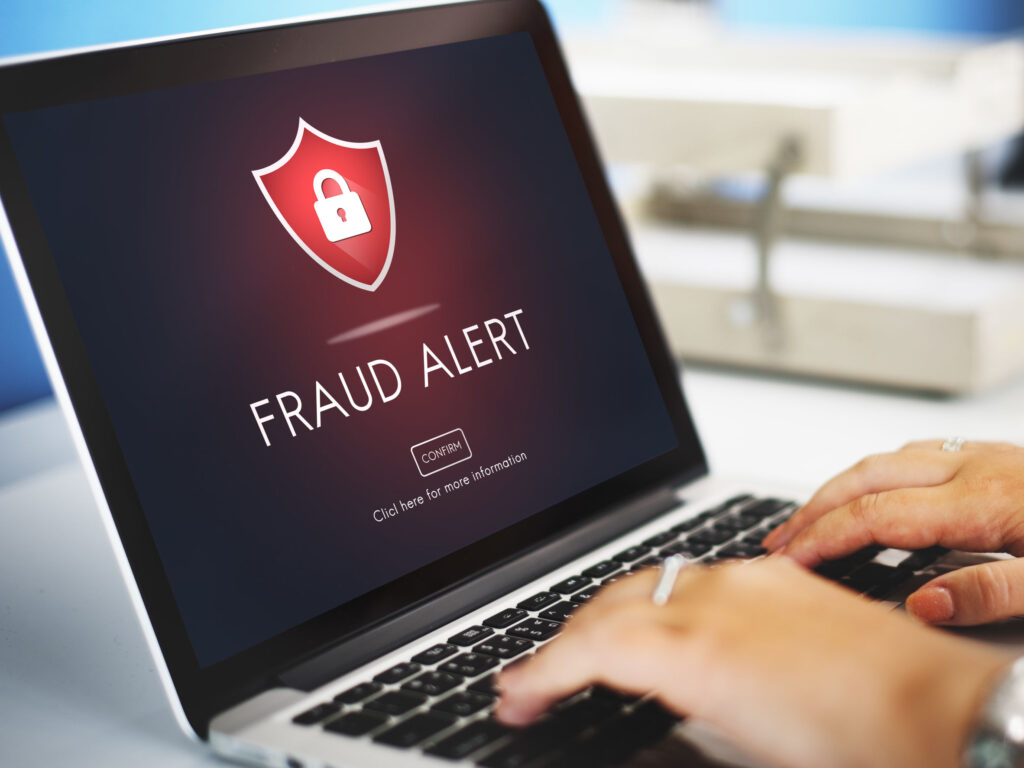 If you go the online route for all your Black Friday needs, you'll avoid many of the hassles and risks associated with traditional Black Friday shopping. At the same time, online buyers should be careful to avoid holiday scams.
Stay up-to-date on the latest email phishing scams and make sure the vendor you're buying from isn't a fraudulent website. Try to avoid letting your browser save your payment information and consider setting up automatic alerts so you can track your spending activity more closely.
Injured During Black Friday? Make One Call, That's All
You can do everything right this holiday and still end up suffering injury due to the negligence of another shopper, driver, or store owner. If you find yourself injured during Black Friday and don't know where to turn, contact us at Lerner and Rowe Injury Attorneys. Our personal injury lawyers are available around the clock, even on holidays, to assist clients who need legal help.
Call us now 24/7 at 844-977-1900, send us a message about your case using this convenient form, or talk to one of our LiveChat agents who are standing by.
The information on this blog is for general information purposes only. Nothing herein should be taken as legal advice for any individual case or situation. This information is not intended to create, and receipt or viewing does not constitute, an attorney-client relationship.