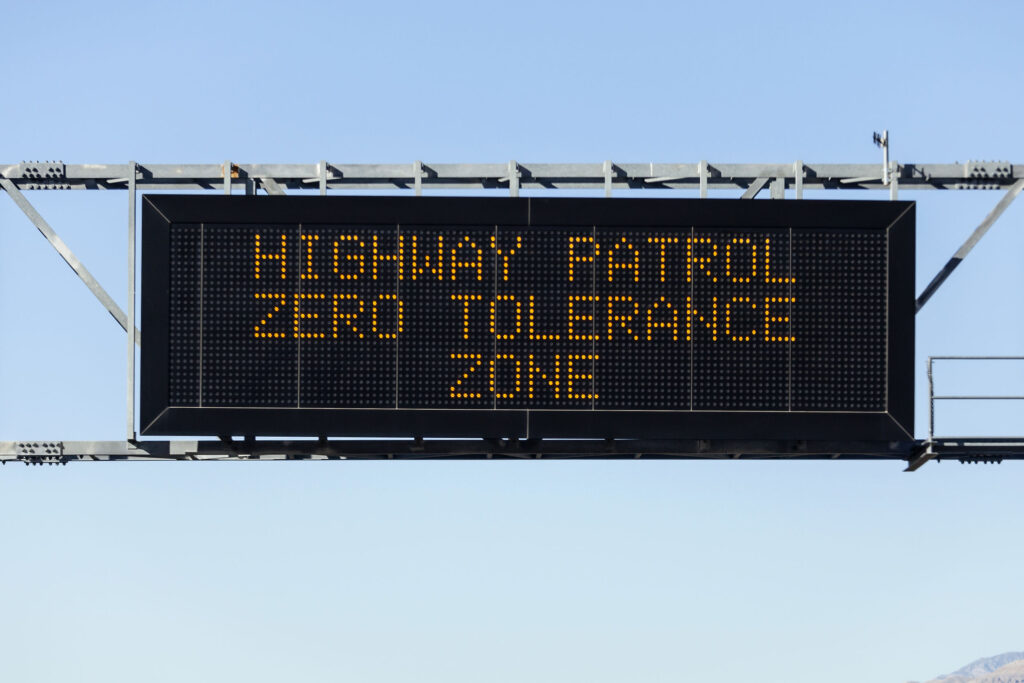 New year, new rules—five key Nevada traffic laws go into effect in 2020. Lerner and Rowe Injury Attorneys breaks down everything you need to know about these 2020 Nevada driving laws in order to stay safe on the road and avoid a ticket.
Nevada AB 201: Trick Driving Prohibited
The recently enacted Assembly Bill 201 makes it illegal to drive in or facilitate an unauthorized trick display on a public highway. Trick driving displays involve significantly slowing down or diverting traffic in order to complete (and often film) dangerous stunts. Under the new 2020 bill, those involved in trick driving displays can be convicted of a gross misdemeanor. This includes trick drivers and anyone who contributes to the unlawful diversion of traffic.
Penalties for violations include minimum fines of $1,000, possible jail time, community service of no less than 100 hours, driver's license suspension anywhere from six months to two years, and the impoundment of the convicted driver's vehicle for as long as 30 days.
This new law augments previously existing statutes that prohibit driving in unauthorized speed contests on public highways, which is also a misdemeanor. Both unauthorized street racing and trick driving are considered reckless driving under these new 2020 Nevada driving laws.
Nevada SB 395: Amendments to Move-Over Laws
Previously, Nevada's move-over laws (NRS 484B.607) required that drivers approach potential traffic incident sites (fender benders, stalled vehicles, etc.) by reducing their speed, preparing to stop, and moving over when possible, particularly when an authorized emergency vehicle or tow truck is stopped and using its flashing lights. Non-emergency vehicles such as tow trucks were only allowed to use flashing amber lights while stopped at a traffic incident.
Under the newly enrolled Senate Bill 395, tow trucks may now utilize non-flashing blue lights to alert other motorists to their presence on Nevada roadways when they are towing a vehicle or are stopped and preparing to tow a vehicle.
More specifically, motorists must now move over for tow trucks, emergency vehicles, and any other vehicle authorized by the Department of Transportation whenever possible. Further, drivers should be on the lookout for these new types of blue lights in 2020 and, as always, proceed with caution at any traffic incident sites.
Violating Nevada's move-over laws can result in a misdemeanor.
Nevada SB 408: Helmet Requirements for Mopeds, Trimobiles
Under NRS 486.231, Nevada motorcyclists and their passengers are required to wear a helmet when operating a motorcycle. Protective eye wear is also required if the motorcycle does not have a transparent windscreen.
Amendments to this statute in Senate Bill 408 now require that all riders of mopeds and trimobiles are also required to wear protective headgear. Failure to wear a helmet or other protective gear on a motorcycle, moped, or trimobile is a misdemeanor according to 2020 Nevada driving laws.
SB 408 defines a trimobile as "a vehicle designed to travel with three wheels in contact with the ground" which is equipped with handlebars and a saddle seat.The amendment also clarifies that riders of three-wheeled vehicles which have an enclosed cab are not required to wear protective headgear.
Nevada AB 434: Caps on Speeding Fines, Moving Violations
Nevada Assembly Bill 434 revises and establishes provisions for those convicted of certain traffic offenses. Most notably, Section 28 of the bill allows the court to reduce moving violations related to speeding to non-moving violations if the driver pays all fines and fees before their due date. This option will only be available to those drivers who do not have an extensive history or pattern of moving violations.
Section 28 of the bill also places caps on the amount that a driver can be fined for speeding. Under the new amendment, fines for speeding must not exceed $20 per mile over the posted speed limit or what the court determines to be the proper rate of speed at which the driver should have been driving at the time of the infraction.
Nevada AB 403: Reckless Driving, Vehicular Manslaughter Provisions
Assembly Bill 403 pertains to reckless driving and vehicular manslaughter provisions. The first amendment to NRS 484B.653 specifies that reckless driving and unauthorized speed contests are illegal not only on highways, but on any premises to which the public has access.
This means that drivers in Nevada may now be prosecuted for reckless driving or vehicular manslaughter if they commit "willful or wanton disregard of the safety of persons or property" while behind the wheel, even if the offense occurs in a parking lot, parking garage, streets in a gated neighborhood, or an apartment complex.
Reckless driving is a misdemeanor under 2020 Nevada driving laws, punishable by up to six months in prison. Vehicular manslaughter that results from reckless driving is a felony with a minimum prison sentence of one year.
Injured by a Reckless Driver in Nevada?
Lerner and Rowe Injury Attorneys reminds drivers to follow the new 2020 Nevada driving laws to help keep our roads safe. If you or your loved one has been injured or killed in an accident caused by a negligent or reckless driver in Nevada, it's important that you understand your legal rights.
A personal injury or wrongful death claim may be filed by or on behalf of those injured or killed as a result of reckless driving. Whether you are a tourist or local, if were injured as a passenger, pedestrian, bicyclist, or motorcyclist in Nevada you may be entitled to compensation for your medical bills, lost wages, pain and suffering, and more. 
Contact our Las Vegas office today by phone at 702-877-1500 to schedule your free consultation. You can also speak with an online representative using our LiveChat service, or submit your case details from the comfort of your own home 24/7.
The information on this blog is for general information purposes only. Nothing herein should be taken as legal advice for any individual case or situation. This information is not intended to create, and receipt or viewing does not constitute, an attorney-client relationship.