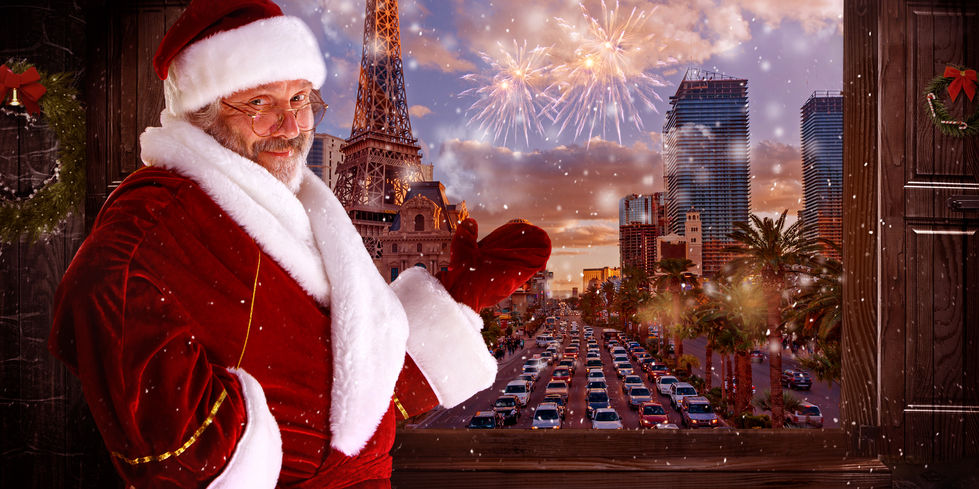 Vegas in winter? When people imagine Vegas, they mostly think of palm trees and desert heat. While we usually do not get snow, frost, or ice, there are common winter personal injuries you need to avoid. Check out our list of common wintertime injuries. If this winter ends up not as peaceful as you hoped, follow our tips below:
What are some common winter personal injuries?
Winter comes with cozy snow, Christmas carols, hot chocolate, and unfortunately an increased risk for injury. Be sure that you know what to potential injuries to guard against. Here are a few examples:
Head injury

Broken bones

Lacerations

Shoulder injury

Back injury

Joint pain

Ankle sprains

Hip fractures
While winter should be kept peaceful and calm, many of us are at risk to suffer from one or more of these injuries. These all sound like terrible ways to end 2018. Know what you are at risk for and also how to avoid it.
The Difference in Vegas
Anyone who has lived in a Northern state is familiar with different wintertime safety precautions you should take to avoid injury. For example, residents of Minnesota may have to add a half hour to their morning commute due to blizzard delays. People living in South Dakota have to be careful when literally chopping ice off their tires with a shovel handle. Children learn to balance on slippery ice at a very early age in Wisconsin. Fortunately, Las Vegas residents don't have to deal with a lot of these day to day risky situations. However, they do not live without wintertime risks. It is important to be careful no matter where you are this winter season.
Common Causes of Wintertime Injuries in Las Vegas
Las Vegas is an oasis of fun in the middle of a valley. Graced with beautiful weather year-round, locals and also visitors alike sometimes forget the injury hazards that wintertime brings. See below for some common causes of winter personal injury in our city.
Car accidents
Anyone who has ever been to Vegas knows that our drivers tend to be a little crazy. With tourists on the roads along with travelers, you run the risk of driving near someone who may not know where they are going. Therefore, be sure to give them their space. They may do something erratic that can cause an accident. In addition, Las Vegas has a reputation for partying and drinking. You may encounter a drunk driver on the road. Watch for reckless drivers and be sure you're not one of them. Car accidents can cause any of the injuries listed above, and usually cause more than one injury at a time.
Carbon Monoxide and Fire Safety
Carbon monoxide poisoning prevention and fire prevention go hand in hand when it comes to avoiding injury. Many people in the valley don't need to turn on the heat in their homes or feel the need to leave their car running until cooler temperatures kick in. Inspect heaters and fireplaces before you need the warmth in case something is wrong with the equipment. If you heat up your car, do so outside or with your garage door open.
Causes of injuries outside the valley?
Surrounding our valley are beautiful mountains. The best known winter recreational area near Vegas is Mt. Charleston, which boasts its own ski area and resort. If you aren't headed there, you may be headed into Utah or up to Lake Tahoe/Reno. The same hazards apply for car accidents, fire, and carbon monoxide while you are traveling. However, heading to these more snowy areas adds more risk of winter personal injuries.
Winter Sports Injury
If Ice skating, skiing, or snowboarding is your winter activity of choice, be sure to inspect equipment you haven't used since last year. Also, make sure any rented equipment is safe. Avoid starting off too quickly. You may have handled a black diamond hill just fine by the end of last ski season. It won't hurt to take it slow on a bunny hill first to get your sea (or snow) legs back.
Slipping and Falling
Ice and snow can be treacherous even for walkers. Again, take it slow, especially when walking outside during winter conditions. Head injuries are common when it comes to slip and falls. Help children and old people especially when travelling on foot.
Shoveling
Visiting Grandma? Be a good grandchild and help her shovel her sidewalk. Be aware that back injuries can occur when shoveling. Never shovel too much snow in one scoop, and also check the weight of the current snowfall. Wet snow can be much heavier than you think.
What to do if you are injured
Winter can be a treacherous time. If you or your family do suffer from winter personal injuries, don't worry. Consequently, you are in good hands. Give Lerner and Rowe Injury Attorneys a call. You may be entitled to compensation for medical expenses or time off work. We will be with you through the entire process of getting you what you deserve. Contact us today by using our convenient LiveChat feature or by calling 844-977-1900.
The information on this blog is for general information purposes only. Nothing herein should be taken as legal advice for any individual case or situation. This information is not intended to create, and receipt or viewing does not constitute, an attorney-client relationship.